MUSCLEPRIME
Pre-Workout Powder For Increased Intensity*
Creatine And Sodium Free To Build Muscle, Shred Fat, And Boost Endurance*
Supported Goal:
Improve Workout
Main Ingredient:
BCAAs
32,000,000+
Orders Shipped
Fastest
Shipping
Lowest
Prices
24/7/365
Live Support
Largest
Selection
Product Overview
Recently Discovered Muscle Cell Growth Signal
Called mTor-p70s6k, scientists working with human gene chip analysis discovered that it is the factor that tells muscle cells to BUILD. mTor-p70s6k on its own is a huge discovery, but what's even more exciting is that scientists found that BCAAs in a 45:30:25 ratio stimulates this specific muscle building machinery!*
MUSCLEPRIME is unlike any other Pre-workout on the market! 4g (4,000 mg) of BCAAs is in every serving with a researched backed 45:30:25 ratio. BCAAs have been shown to increase muscle protein synthesis, act as an energy source for muscles, and help prevent muscle breakdown. In terms of pre-workout supplementation 4,000 mg of BCAAs will stimulate post-training protein synthesis and limit muscle breakdown (catabolism).*
Focus, Fat Loss Support*
MUSCLEPRIME brings focus and energy to your workout and directly activates far burning processes. Our exclusive SYN-OCT™ blend of Caffeine, Synephrine, and Octopamine (backed by scientific literature) delivers effective focus to power your workout without putting your adrenal glands into overdrive.*
Eliminate the Limiting Factor
CarnoSyn® Beta-Alanine in MUSCLEPRIME promotes greater concentrations of muscle Carnosine resulting in increases in STRENGTH, POWER, and MUSCLE MASS delivery and absorption factors; HemaNOvol® is unmatched, you will have to feel it to believe. Beta-Alanine has been reported to increase anaerobic endurance, aerobic endurance and delays the onset of fatigue, letting you train with greater intensity and duration.*
A Full Gram of Nitric Oxide Producing Citrulline
1g (1,000 mg) of pure Citrulline Malate powers a pump like you have never experienced. Citrulline Malate is a key factor in raising blood Arginine levels within the body and is an important factor in the production of Nitric Oxide. Citrulline Malate has been shown in research to relieve fatigue and increase blood flow.*
Support Natural GH Production*
A precise inclusion of 1.2 g Lysine and 1.2 g Arginine Pyroglutamate/HCI/AKG 2:1 per serving precisely matches research showing support in increased natural growth hormone following intense exercise over placebo.*
MUSCLEPRIME is the ideal pre-workout supplement to enhance the results of every workout. It delivers increased workout intensity and energy, increased muscle size, and enhanced fat burning - combined with the powerful effects of intense Blood Volume Training, MUSCLEPRIME is truly in a league of its own.*
MUSCLEPRIME is available in Wild Grape, White Raspberry, and Fruit Berry Punch.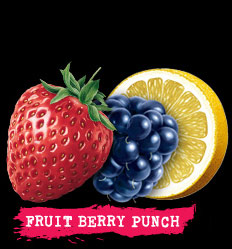 Flavors Available
Ratings & Reviews
By clicking the button above, you agree to entering the Bodybuilding.com Reviews section. Products in the Store are not intended to diagnose, treat, cure, or prevent any disease.

Does a good job at allowing you to extend your workouts, as well getting your sweat on. I did stack with hemanovol. Together recovery from set to set is shortened. Its worth a try. Has very little beta in it, which I like alot.


The taste is pretty good compared to most that I've taken. It gets me through long cardio sessions since that's my main focus. I still sometimes flake off toward the end. More caffeine could be the answer for this product.

Does NOT taste good at all, but it really does do the job!

For a creatine free pre-workout I was really impressed with this product. It seems kind of pricey at first, but when you take into account the BCAA's it's really pretty cheap. Solid product with solid results. I would recommend this product.
i have the razor8 pre workout from them and im disappointed bodybuilding doesn't have their product... i had to order it from a Canadian website and way cheaper, like $50 for 120 servings... its almost like the regular jack3d!

Did a good job for having no creatine, I stacked this with HVol, the mix ability wasn't the greatest with a spoon. I hated the flavor but it could just be me
I really dig Allmax, so I was excited when a rep sent me a sample of Muscleprime - I figured I may have a new go-to stimmed preworkout. Boy, was I wrong. The profile is pretty good, but for whatever reason I felt NO increase in energy/pumps/anything. The effect was so subtle as to not be noticeable at all. I also don't like that it has carbs (most PWOs don't) and no Agmatine. Then there's the flavor - the white raspberry smells good, and it tastes good at first, but it thickens up your water and once it gets past the tip of your tongue it gets pretty foul. It had the consistency and flavor of a burnt blue raspberry jello shot. Would not buy.

Does a good job at allowing you to extend your workouts, as well getting your sweat on. I did stack with hemanovol. Together recovery from set to set is shortened. Its worth a try. Has very little beta in it, which I like alot.
† This price is the retail price for this product found at one or more retail websites in the last 30 days. The price may not include shipping cost, tax, sale or promotional prices, or discounts such as member pricing. Prices may change. Bodybuilding.com verifies this price every 30 days.