ALLMAX
Backed by research and driven by an obsession with results; ALLMAX Nutrition provides truly exceptional products. We deliver on quality, we test every lot, we know performance. ALLMAX, the brand you trust.
Science • Innovation • Quality • Results
AllMax Nutrition Guide
ALLMAX Nutrition
Get MORE. DEMAND ALLMAX.
ALLMAX customers have had a healthy obsession with our products for over 7 years because they get results. They understand the importance of following a solid diet, training hard and supplementing with only the highest in quality sports supplements.
We understand that you demand more, which is why we consistently supply cutting-edge supplements to help you to achieve your goals as quickly and efficiently as possible.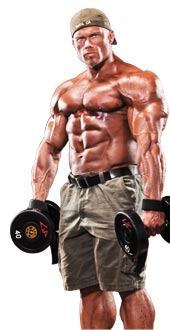 ALLMAX Nutrition
Get MORE. DEMAND ALLMAX.
It is because of our rigorous research standards that thousands of dedicated professionals, amateur athletes, trainers and those committed to a healthy lifestyle trust the ALLMAX brand to deliver results. We don't hide behind proprietary blends but list every ingredient in the exact amounts so you know precisely what you're getting each and every batch.
Each batch undergoes strict testing and analysis to ensure quality and validity before it leaves the manufacturing facility, because at ALLMAX, we are obsessed with purity, potency and effective formulations.
We don't over-promise, but we do over-deliver.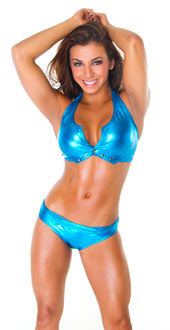 BEN PAKULSKI
IFBB Professional Bodybuilder
"My dad always told glory stories of his youth and his tremendous leg and shoulder strength. Who doesn't want to emulate dad! So it began from there. Build a strong base with your legs, and the rest will follow."

VINCE WAWRYK
IFBB Professional Bodybuilder
"Set realistic goals you can achieve with hard work and determination. Compete against yourself and don't worry about who's on stage. Focus on doing better and ultimately you'll achieve your goal. Train hard, train fast!"

NICOLE COSTA
Professional Fitness and Bikini Model
"My most gratifying moments involve my fans. They express how much I have motivated them and they post pictures of me on their refrigerators. I've always wanted to be that girl. It's a testament of my hard work."

ANDRÉ RZAZEWSKI
Professional Fitness Model
Natural Bodybuilder
"Since the age of 19, I have competed as a drug-free, natural athlete and encourage everyone to do the same. My philosophy is a calculated, well-balanced diet; intense, consistent weight training; and regular cardio."

FRANCISCA DENNIS
Professional Fitness Model
"As a mother of six and a former gymnast, I am no stranger to early mornings and gruelling workouts. Finding time to stay in shape is a challenge, so I schedule my training early in the morning before anyone else is awake."
Visit Francisca's BodySpace

PAT CURRAN
Professional MMA Fighter
"I decided to turn professional at the age of 17. Winning the Bellator's Featherweight Title this year was a huge accomplishment for me and I'm ecstatic. This is definitely my weight class. I'm here to stay for a while."

FELICE HERRIG
Professional MMA Fighter
"For 8 ½ years I have been fighting and am one of the first female MMA fighters to be a part of an MMA video game called, Supremacy MMA. I am currently 5 and 3 in MMA and my combined fight record is 32 wins, 5 losses and 1 draw."

TREVOR RYAN
Professional Fitness Model
Natural Bodybuilder
"I started working out when I was 13 and was always at the gym. After winning 15 fitness titles, numerous athletic championships and several fitness and health magazine covers, my approach to fitness is a holistic one."

DICKENS LAMBERT
Professional IDFA Bodybuilder
"I used to be a dedicated soccer player before I got hooked on building muscle. After two years of training and significant physical progress, I entered my first natural bodybuilding show and am no stranger to first place."

CHRIS VILLA
Men's Physique Competitor
"After developing heart problems at the age of 20, my mother, who has always motivated me, said, 'Boy, you're getting fat!' That was it! I was on a mission to better myself."
Visit Chris' BodySpace

SHERI VUCICK
IFBB Fitness Pro
3x Fitness Universe Champion
"I was a competitive gymnast until I was 17. I missed pushing myself and setting goals, so I started weight training. A month later, I placed second in my first show and was hooked!"

BRIAN KIRALY
Competitive Powerlifter
"Some of my proudest moments have come from introducing others to the strength and fitness community. I have a true passion for training others and watching dreams materialize."
Buy 2 Get 1 Free! For a limited time, buy 2 AllMax Nutrition D-Aspartic Acid, 100 Grams Unflavored & get 1 FREE! Hurry while supplies last! Click an Order button next to the promotional options OR manually add 3 to your cart and a discount for the third item will automatically be applied.
See Store Discounts and Discounted Subtotal at the bottom of the cart
Buy 1 Get Free Bonus Item! For a limited time, buy 1 AllMax Nutrition IsoFlex, 5 Lbs. in the flavor of your choice & get 1 AllMax Nutrition Micronized Glutamine, 100 Grams, unflavored FREE! Hurry while supplies last! Add both items to your cart and the discount will automatically be applied.
See discounted Subtotal when viewing your cart.
Limit 1 Per Order.
Order & Save 30%! Order and automatically receive a 30% discount at checkout on AllMax Nutrition Liquid L-Carnitine, 16 Fl. Oz - Wildberry Blast!

View applied savings in cart
* These statements have not been evaluated by the Food and Drug Administration. This product is not intended to diagnose, treat, cure, or prevent any disease.