Sex, Drugs, And Kardashians
Here's what happens when today's quick-hit, listicle-heavy news environment encounters the specialized world of dietary supplements.
We live in a golden age of scientific expertise, of high-powered computational models and targeted algorithms unlocking the secrets of our bodies and our environments.
We also live in a golden age of Taylor Swift listicles, cat memes, and celebrity side-boob galleries. Chances are, the same overworked website journalist who's compiling a quiz to help you determine which South Park character you are is the same staffer aggregating hard news from the Associated Press and other journalistic resources.
This is today's online news environment, a place where a feature about Drake's latest feud will live on the same page as a report about an Ebola pandemic. Even journalists at prestigious news outlets lack the time and resources to unpack the latest press release from scientific journals or dig deeper into high-impact stories that demand clarity.
These lapses are compounded the more specialized the scientific subject, and that includes sports nutrition and dietary supplements.
Sacrificing Accuracy for Urgency
Case in point: Lamar Odom's near-death emergency in a Nevada brothel. The tragic story made headlines everywhere, but reports varied widely on possible causes of Odom's collapse and subsequent short-term coma. Eyewitnesses said that he took multiple doses of natural products as a prelude to having sex with the ladies of a Nevada brothel, and it's possible those products contained analogues of drugs used to treat erectile dysfunction. (However, that isn't representative of the legitimate dietary supplement industry, which uses ingredients, including some botanicals, that may help promote sexual health.) But, according to reports, Odom was also using cocaine. Other substances, legal or otherwise, may have been involved, and the brothel owner, who sells the brand of natural product Odom was taking, says the former NBA star had consumed as many as 10 doses in a short time frame.
In other words, there's a lot we still don't know about what happened to Lamar Odom, his overall medical condition, and what he put into his body before his ordeal. But the words "natural product" were like a conjuring spell to online, print, and broadcast journalists, who used Odom's tragedy to repeat the debunked claim that dietary supplements are unregulated and may pose a danger to the public. No distinction was made concerning different types of products that are marketed for the same purpose, nor was it pointed out that taking more than the recommended dose of anything can pose a problem. The natural products Odom consumed played a starring role in a tragic drama in which it should have only been a bit player.
It's understandable that perspective may be sacrificed for urgency in publishing a breaking news story, but follow-up reports on Odom's slow recovery echoed the misconceptions about supplements, lumping in obscure fly-by-night operators with established brands. This is a repeat of other tragic incidents of the past involving dietary supplements, including that of Baltimore Orioles pitcher Steve Bechler, whose sudden death of heatstroke in 2003 was largely blamed on ephedra, then a legal natural stimulant, for the simple reason that ephedra was present in his body at the time of death.
Bechler had numerous contributing factors common to those who die of heatstroke (e.g., being overweight, exercising strenuously in severe heat, dehydration). No proof of how ephedra contributed to Bechler's death was demonstrated by the coroner, Dr. Joshua Perper. Still, the mere association played a significant role in the FDA banning the popular supplement in 2004.
Science by Press Release
Today's depleted news staffs and publish-or-perish immediacy don't allow for a deep dig into breaking news stories. But there's no excuse for these lapses when reporting on a survey or a scientific study. Too often, journalists repeat the results of a journal study verbatim from a press release without any factual corroboration or critical analysis of the findings. Science by press release is a disservice to the public and perhaps even harmful when the subject is health and nutrition.
One recent example of science by press release involved reports on a study published in the New England Journal of Medicine on October 13, 2015. The study, "Emergency Department Visits for Adverse Events Related to Dietary Supplements," stated that more than 23,000 trips to hospital emergency rooms every year are caused by using dietary supplements.1 This is a headline-generating statistic, and it served its purpose, as the numerical figure appeared on news sites in bold, black letters. If there were a universal font name for the headline, it would be "Ominous."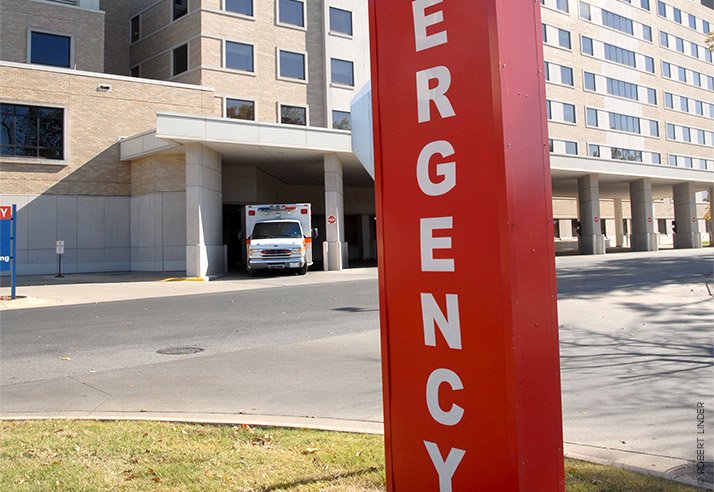 Broadcast journalists issued similar reports, mentioning the statistics with arched eyebrows and concerned tones. What wasn't included was context or the nature of the ER visits. While dietary supplements were highlighted, the NEJM study authors had grouped in other products that aren't classified as dietary supplements, including over-the-counter (OTC) medications like eyedrops, ear drops, skin creams, and homeopathic treatments.
When these details and a broader context are considered, the obvious questions for journalists to ask are:
How many of these cases were the result of an OTC product (such as the aforementioned eyedrops) that was reported as a supplement?
How many included people who took more than the recommended dose?
How many were the result of choking on pills or capsules, not by the effects of the supplements?
How many were the result of allergic reactions to common ingredients (e.g., caffeine)?
We don't know the answers to these questions because the study authors don't know them or don't tell us. What they do admit is that 20 percent of the ER visits included in the study were of children 4 years old and under who consumed one or more of these products. Dietary supplements are created for adults, and unsupervised ingestion by children is not the fault of the manufacturer or retailer.
According to industry trade group Council for Responsible Nutrition, more than 150 million Americans use dietary supplements, meaning that about one-tenth of one percent had a severe enough reaction to a product to visit the ER.2 Prescription drugs account for more than 700,000 visits to emergency rooms annually, according to federal authorities. In light of these statistics, the NEJM's study actually reveals that dietary supplements are remarkably safe. That's hardly how the story was presented.
Out of context that number, 23,000, has power, and those who wrote the press release know it. This isn't to say that the NEJM sought to mislead the public. Press releases are written to be noticed. It's up to those who use the limited information provided to give it context and fill in the details beyond the headline. Science by press release is not science; it's the beginning of the conversation.
Reader Beware
Reports surfaced later that investigators believe Lamar Odom overdosed on cocaine and other illegal narcotics, not natural products. Will it matter in the ongoing false narrative that supplements are unregulated and possibly dangerous? Probably not.
The lesson is clear: Investigate beyond the headline; that's where the real truth is. Also, don't do cocaine, use the recommended dosage of OTC products, keep your sports supplements out of the hands of children, and think things over very carefully before marrying a Kardashian.
References
Geller, A. I., Shehab, N., Weidle, N. J., Lovegrove, M. C., Wolpert, B. J., Timbo, B. B., ... & Budnitz, D. S. (2015). Emergency Department Visits for Adverse Events Related to Dietary Supplements. New England Journal of Medicine, 373(16), 1531-1540.
McGuffin, M. (2015, October 21). AHPA: NEJM ER visits study actually demonstrates the relative safety of supplements. Retrieved from http://www.nutraingredients-usa.com/Research/AHPA-NEJM-ER-visits-study-actually-demonstrates-the-relative-safety-of-supplements
Weber, C. (2015, October 22). Authorities Suspect Odom Overdosed on Cocaine, Other Drugs. Retrieved from http://abcnews.go.com/Entertainment/wireStory/lamar-odoms-speech-improving-therapy-family-34656086