It's that time of year again: Valentine's Day. Love it or hate it, we are universally pressured to flood our special someone with chocolate, flowers, and a romantic dinner. Unless, that is, you're a fitness fanatic, in which case maybe you planned on protein desserts and zucchini pasta for dinner after a killer workout. We know, those abs won't carve themselves.
But when it comes to the date itself, if you're looking to impress someone, it might be time to come up with an outing that doesn't hit the same level of boredom as a cardio session on the elliptical. And yes, fitness and romance can go together without being cheesy. No #swolemates required. We asked our Bodybuilding.com ambassadors for some inspiration: What would be your ideal fitness-related Valentine's Day date?
Chris Childers: Adventure with a Side of Steak 
I would take my date on an awesome hike in the Southern California area called the "Bridge to Nowhere." It's 9 miles out and back with 1,100 feet of elevation gain. The trail has some pretty cool historical background, too. The huge bonus here is the fact that you can actually bungee jump off of the bridge! Definitely a different kind of "active," but hey, who could top a date like that? Especially if neither of us had done it before. I'd want to start the hike early and make an appointment time for the jump, but I'd totally keep that part of the Valentine's date a surprise since my girlfriend isn't familiar with California, and we have been talking about hikes for a while! Definitely check out your area and see if there are any unique hiking experiences to try out. And any sort of element of surprise on a date is extra points in my book.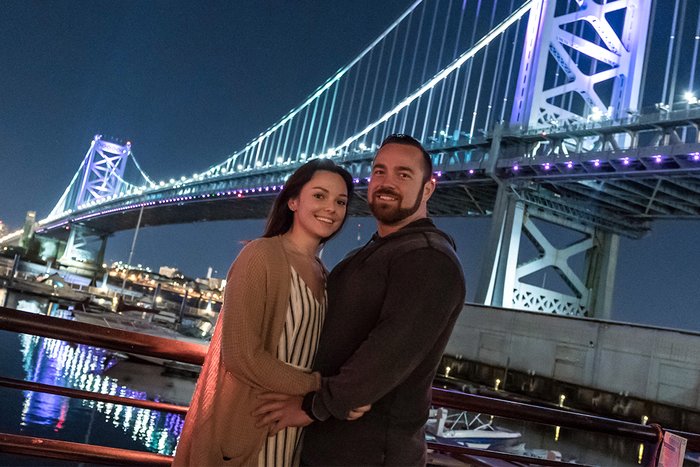 I imagine we would be kind of beat afterward, and to be honest, I am not a big fan of crowds on V-day for restaurants. Plus, we would be dirty after the hike, so we'd probably go back home and enjoy a home-cooked meal. I'm thinking some ribeye or sirloins, red potatoes, and asparagus to round off the evening while relaxing!
My husband of eight years and I actually met in a gym! I taught Zumba fitness; he was into bodybuilding. I asked him to help me tie a bandana, and the rest is history!
To this day, we love trying new gyms in any town we visit. My husband is military, and we travel a lot. Buying a day pass and lifting weights in a facility that is new to us can be a huge motivator. We work out almost every day together when I'm not in nursing school at one of our four military establishments.

So, for your special Valentine's Day date, I recommend taking a road trip to a cool new city you've never been to. Check out a new gym there, then spend the rest of the day exploring the local attractions!
Alex Reiter: Leg Day and a Splurge Meal
My Valentine's Day needs to include a workout! My partner and I would most likely start with some high-volume back squats! Something along the lines of 8-12 reps. After that would come Romanian deadlifts, also high volume. What says "Valentine's Day" better than a good glute burn? We would finish with EZ-bar lunges, leg extensions, and curls.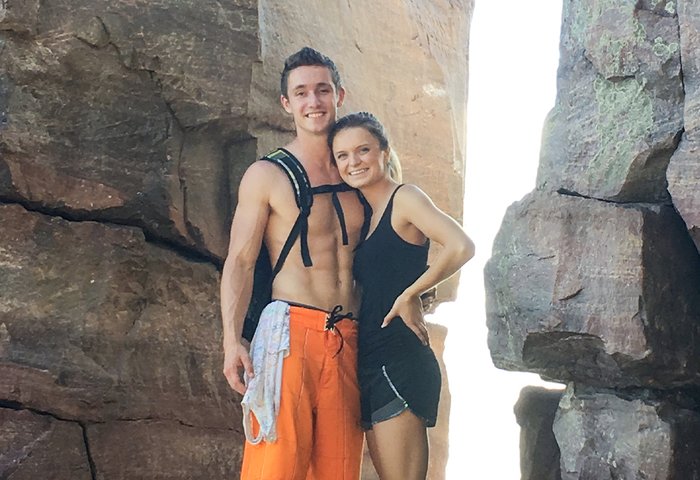 Afterward, we would move to the sauna or hot tub to relax before dressing up nice for a steak dinner. Definitely not at a chain restaurant, though. Somewhere local with the right atmosphere is always the way to go! Several restaurants in my hometown area of Madison, Wisconsin, have the upscale, dim-lit feel I'd look for on Valentine's Day. We would obviously have to finish this meal with a dessert such as homemade cheesecake (Bonus points if you use Signature vanilla protein powder in it!) But don't be afraid to enjoy your food and take a break from regimented diets on a special night like this!
Barbara Mullins: Climb Then Dine (with a View)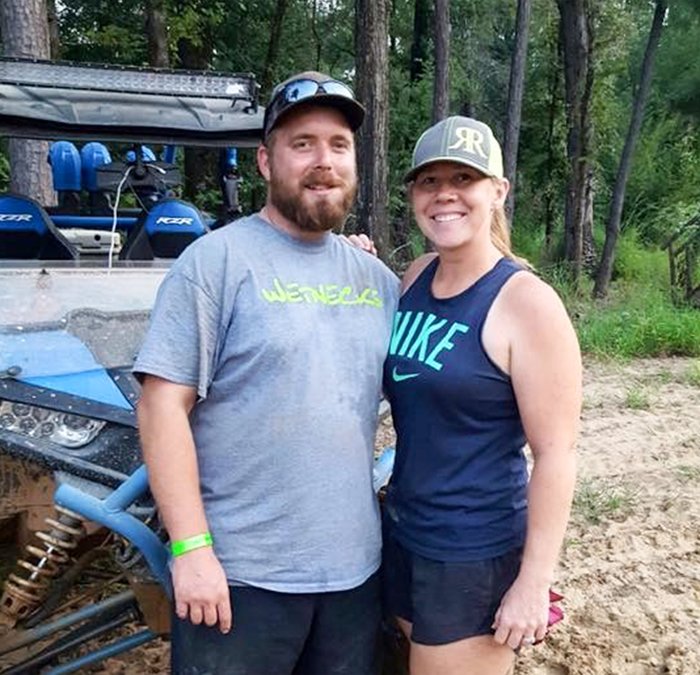 For me, the perfect Valentine's Day date includes an indoor rock-climbing adventure! Research indoor climbing in your area and find a nearby facility. Most of them offer classes for beginners and allow you to rent the gear. After a day of play, the last thing we'll want to do is wait for a table at a stuffy restaurant, especially if it's nice outside. So grab a dinner to go, find a scenic location, and spread out a blanket. It's time to eat, drink, and snuggle while the sun sets!