In the era of social distancing, those of us who rely on our "gym families" to stay on track and motivated are struggling. Without a workout buddy or trainer to push you and feed you a steady stream of new exercises and workouts, it's only a matter of time until you've run out of motivation and exhausted your usual workout repertoire.
We're here to help. With over 20 years in the fitness industry and thousands of published workouts in every style you can imagine, Bodybuilding.com has gradually developed an unparalleled workout library spanning every goal, workout tool, and time frame. And now we've integrated them into the BodyFit app alongside your favorite full workout plans and coaches.
Meet the Find a Single Workout search tool. This groundbreaking fitness resource allows you to search through any of the thousands of workouts we've published, using filters to narrow it down to exactly what you're looking for. Here's what you need to know to put it to work for you.
How to Use the Find a Single Workout Tool
While any decent fitness app can filter workouts by body part, the BodyFit app offers you the choice between using filters and typing in specific keywords to find that exact workout to match your situation—or just the one you've been using on our website for years—so you can track your sets, reps, and weight and watch technique guidance videos for every exercise. It sorts and filters over 20 years of workouts and coaching to make sure you find the right workout every time.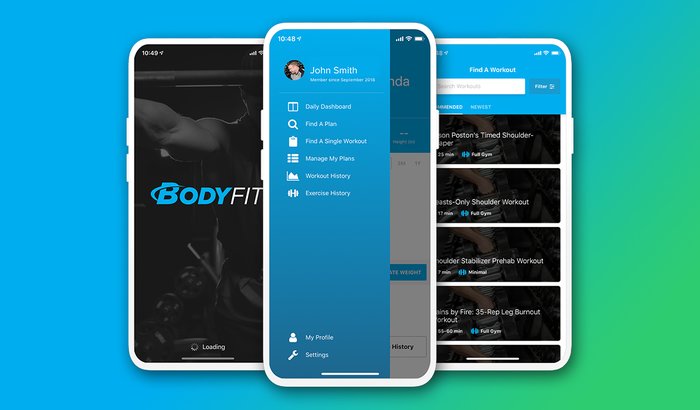 Here's how to use it:
Step 1: Sign up for a 7-Day Free Trial of BodyFit Elite, if you're not already a member.
Step 2: Open the BodyFit app.
Step 3: Open the dropdown menu on the top left side of your Daily Dashboard or any other menu screen.
Step 4: Select "Find a Single Workout."
Step 5: Start searching for what you're looking for, or use the filter to help you narrow down results.
You might have your favorite new workout in seconds flat. Alternately, you might go down the rabbit hole for far longer. Seriously: You could work out for years using this tool and never do the same workout twice!
Your Favorite Athletes and Coaches are Already Here
One reason our members keep coming back to Bodybuilding.com over time is that their favorite coaches from past and present contribute workouts to our catalog. This tool allows you to track and follow their workouts even when you're not doing one of their popular full plans.
For example, if you're fan of Jim Stoppani, type his last name into the search bar, and you'll find dozens of workouts created by the man himself. The same goes for Jamie Eason, Kris Gethin, Abel Albonetti, Ashley Horner, and numerous other coaches you may already know and love.
Don't have a favorite coach yet? Not a problem! The Find a Single Workout tab is a great way to find popular workouts from coaches you might not have heard of, so you can try new training styles from some of the best athletes in the world.
If you're looking for a quick shoulder workout, IFBB pro Jason Poston's Timed Shoulder-Shaper is a 25-minute AMRAP vortex designed to get you an unbelievable shoulder pump without having to count reps along the way. Or for some heart-pumping lower-body action, try Jessie Hilgenberg's Fast and Fun Plyo Circuit, a half hour of explosive exercise that will put your normal gym cardio to shame.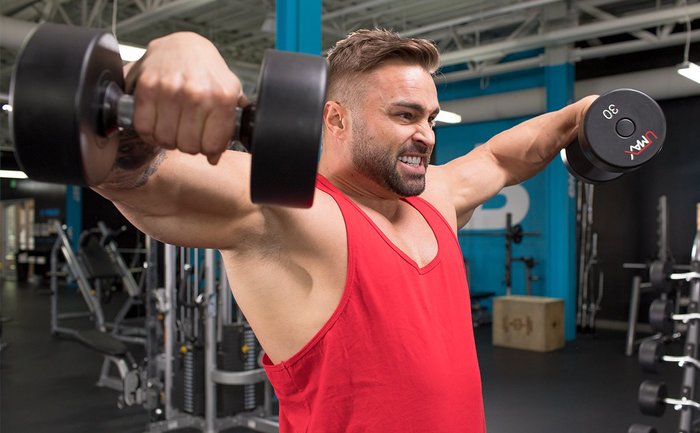 Workouts by Style, Not Just Muscle Group
Ready to crush chest and tris today? You'd better believe you have plenty of options for those—and every other muscle group—in the Find a Single Workout library. But muscle groups are just the beginning.
Craving some 5x5 for deadlifts? It's in there. Front squats? Check. On-the-minute kettlebell swings? Got 'em.
You can also look for workouts by style, like a bodyweight WOD or AMRAP, a high-volume shoulder day, or an at-home booty-building circuit. Seriously, there is no end.
Workouts to Match the Equipment You Have
We all know how tricky it can be to try to take a workout that was written with one piece of equipment in mind, and try to do it with something else. This is especially true when you're following a full-gym program, and weren't expecting to be stuck at home with only a pair of dumbbells and a medicine ball (or your homemade equivalent of a medicine ball).
But all is not lost. You can use the same keyword search you used before to find workouts that feature exactly the equipment you have available.
Type in "medicine ball," and you'll find Katie Chung Hua's Ab-mazing Ab Workout, a four-move bodyweight circuit that is a beauty and a beast. Search "dumbbell," and you'll find Kris Gethin's Quick and Dirty 4-Move Shoulder Annihilation, a very Gethin-esque workout using minimal equipment to achieve epic shoulder-numbing results.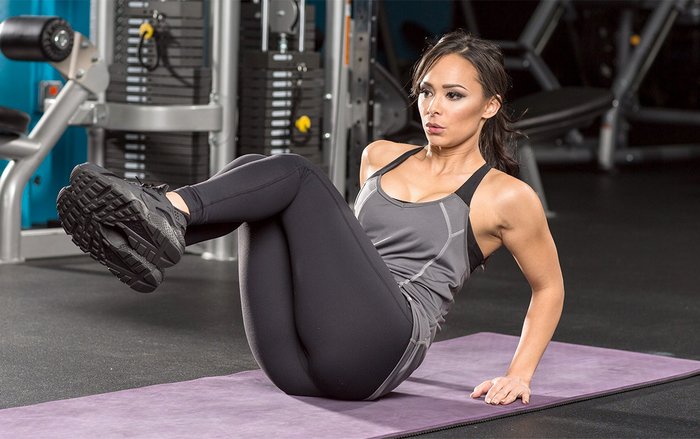 And if your workout features exercises with equipment you don't have, such as barbells, cables, and machines, the entire Bodybuilding.com Exercise Database is built into your BodyFit app. Just go to your exercise history and find a similar exercise by searching the body part or implement.
Times are tough, but so are you. Whether it's at the gym or at home, at the park or at the beach, BodyFit by Bodybuilding.com is here for you. Get all the tracking, inspiration, and motivation you need anytime, anywhere. With thousands of workouts to choose from, you can find exactly what you're looking for—over and over again!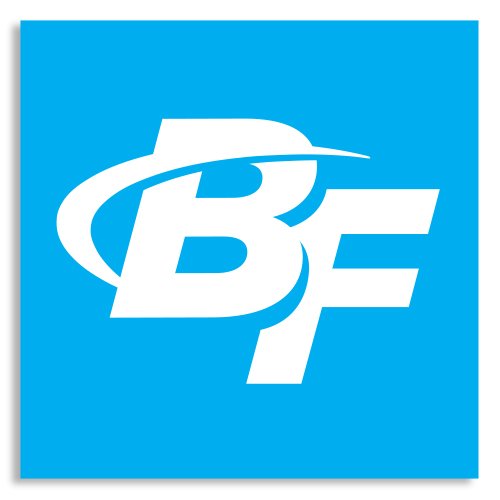 GET 90+ FITNESS PLANS
Access our entire library of more than 90 fitness programs. We'll help you gain muscle, lose fat, and change your life!