What Exactly is a Plant-Based Diet? 
Depending on who you ask you might get a different answer. To some, a plant-based diet means you are only eating vegetarian or vegan foods; however, a plant-based diet is actually different from a vegan or vegetarian diet. Instead, most of your meals will come from vegetables, fruits and other plants instead of animal-based. This includes both the meals you eat and the supplements that you take. The main goal of the plant-based diet is to maximize the consumption of nutrient-dense plant foods while minimizing processed foods, added sugars, oils, and animal-based foods.[1]
Plant-Based Diet Benefits 
There are a number of reasons that people start following a plant-based diet –from health issues to weight loss to environmental concerns. 
Lower "Bad" Cholesterol Levels
Reduced Risk of Heart Disease 
Lower Risk of Type-II Diabetes 
Reduced Inflammation
Improved Digestive Health 
Reduced Carbon Footprint
Weight Loss 
Obesity is associated with coronary heart disease, hypertension, diabetes, osteoarthritis, and certain cancers, among other health concerns. Plant-based diets are associated with reduced body weight, lower incidence of certain chronic disease, and lower medical costs.[2] A plant-based diet is increasingly becoming recognized as a healthier alternative to a diet laden with meat. Cardiac issues associated with high dietary intake of meat, fat, and carbohydrates is a leading cause of mortality in the US.[2]
How to Start a Plant-Based Diet
Making the choice to go plant-based may help you improve your overall health and wellness. If you aren't ready to jump to a full vegan or vegetarian diet there are ways to increase the number of plant-based meals or to start with simple changes like changing out a whey or casein protein for a plant-based protein option. You can find a number of recipes within Bodybuilding.com Recipes to help you make the switch. Sort by vegan or vegetarian recipes under the "Specialty Diets" section to pull up plant-based dishes.
Not convinced? Try making small changes to your current diet to increase the number of servings of fruits and vegetables and reduce the number of meals in which you eat meat. Meatless Monday is a global movement that encourages people to reduce meat in their diet for their health and the health of the planet. 
Best Supplements for a Plant-Based Diet
There are a number of products with plant-based options that fit into your vegan or vegetarian lifestyle, like plant protein powders. Plant proteins include hemp, pea, and brown rice protein and are perfect for bodybuilders and anyone who doesn't want a milk-based protein or are looking for an alternative to other animal-based protein.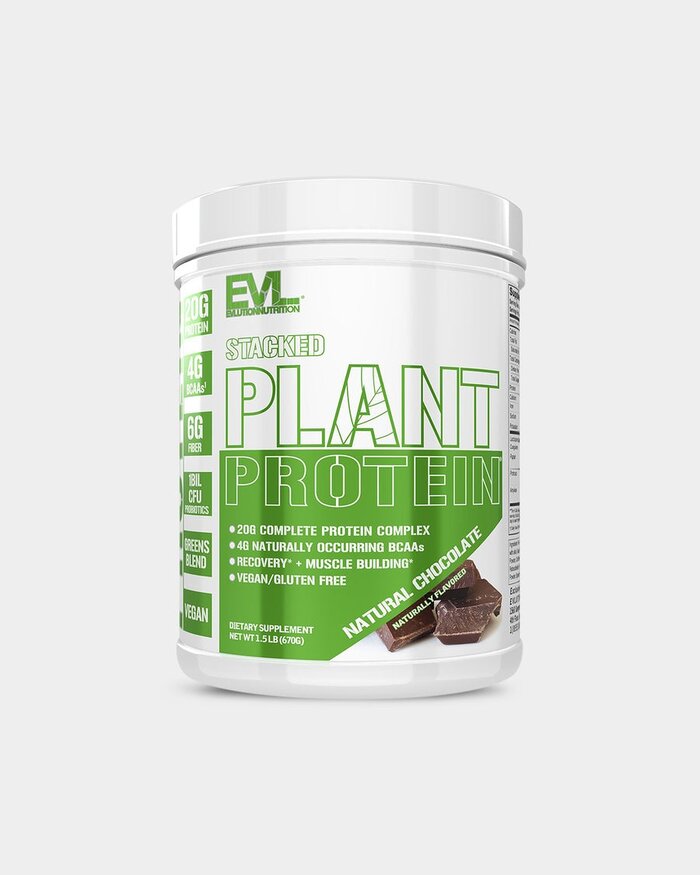 A high-quality multivitamin is key for a plant-based diet to ensure that you are getting all of the key micronutrients your body needs for peak performance.*
Probiotics are also a great choice to help keep your digestive tract running optimally - particularly when starting a new diet.* 
Creatine is another beneficial supplement for those on a plant-based diet and helps to keep you feeling strong and energized through your workouts.*

Greens formulas are also a helpful way to add extra servings of vegetables and fruits. Mix a serving into your morning smoothie for a micronutrient boost. 
Save more on your plant-based essentials with our Bodyfit membership program. Members get access to 1,000s of workout plans, nutritional advice, articles, an extra 10% off all orders, and free shipping within the US.
Final Thoughts
Making the choice to go plant-based with more fruits and vegetables can lead to a healthier you and a healthier planet. 
1 Tuso PJ, Ismail MH, Ha BJ, Bartolotto C. Nutritional update for physicians: plant-based diets. Perm J. 2013 Spring;17(2):61–6. DOI: http://dx.doi.org/10.7812/TPP/12-085.
2 Tuso P, Stoll SR, Li WW. A plant-based diet, atherogenesis, and coronary artery disease prevention. Perm J. 2015;19(1):62-67. doi:10.7812/TPP/14-036
*These statements have not been evaluated by the Food and Drug Administration. This product is not intended to diagnose, treat, cure or prevent any disease.