1. What is your role at Bodybuilding.com?
I work as a Software Engineer on the back end side of our eCommerce site. More specifically, I support vendor integration, SKU expansion, backorder process filling, estimating delivery times, and so many other exciting parts of eCommerce.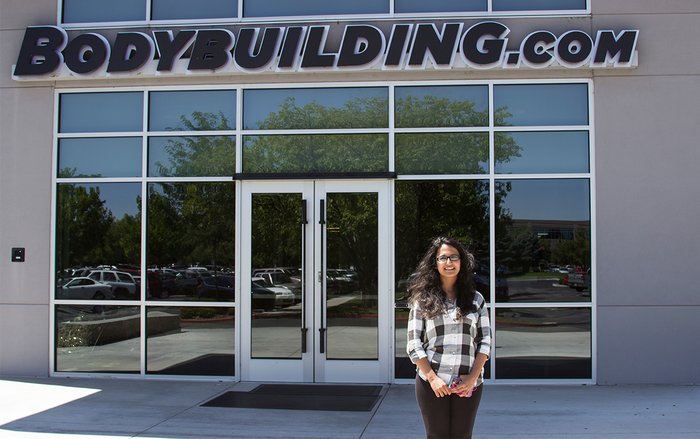 2. What is a typical day like for you?
My day starts with a daily scrum meeting. My team, the Reavers, meet with our Product Owner and Scrum Master to discuss what we did yesterday, what we are doing today, and any roadblocks or issues that come up. We work on a range of development requests from Customer Service to Purchasing and Demand Planning to Logistics. Then, depending on how far into the two-week sprint we are, I either work on new stories, test my code, or work on a bug. I also enjoy ping-pong games or a Zumba class to break up my day.
3. How does our mission resonate with your daily job?
Part of Bodybuilding.com's mission is to make the customers say WOW and maximize customer satisfaction. One area of my job is to ensure that the orders get fulfilled and delivered to the customer from the relevant warehouse as early as possible. We strive to keep customer satisfaction at the top of our minds and top priority.
4. What keeps you motivated to do your job well?
As cliché as it sounds, my main source of motivation is my love of programming and the challenges it brings. My family members have always supported me and they would be another source of motivation. Also, the fact that I am doing my part toward contributing to changing millions of lives.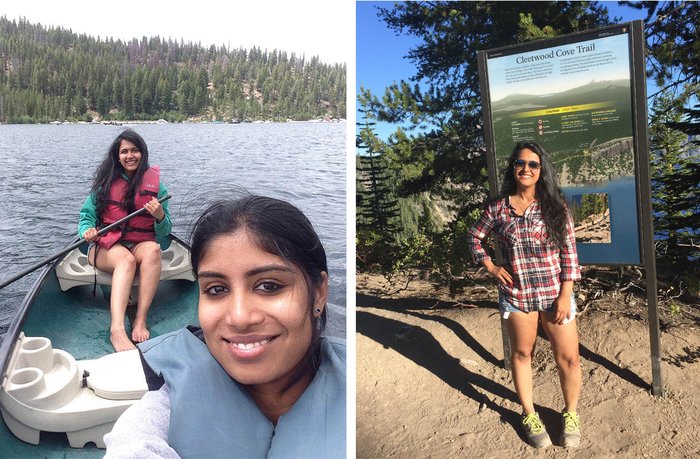 5. Describe your job in three words or less.
Object-oriented programming! Also: fun, challenging, rewarding.
6. Tell us what it takes to work at Bodybuilding.com?
Everyone I know here is passionate about their work. I believe truly caring about your work, owning it, and rocking it helps you fit right in.
7. Why did you choose Bodybuilding.com?
I studied and interned in Indiana and New Hampshire, and prior to moving to Boise, I worked in Ohio and Florida. During my interview with my current manager, he described Boise as an outdoor and adventurers' playground—it was a huge plus for me!
8. What makes you most proud of working for Bodybuilding.com?
The fact that we change lives—literally. There are numerous stories out there about how a person has turned their life around for the better, thanks to Bodybuilding.com and dedication. I am very proud of the impact we have on people's lives.
9. What is your favorite perk or aspect of company culture?
I love the fitness options offered here, like Zumba classes and the 24/7 gym. I also like movie nights.
10. Describe the relationships you've built with co-workers.
My team is very smart, funny, helpful, and easy to get along with, and I really enjoy working with them. You can tell how into the job they are because they always go above and beyond to get the job done and get it done right.
I am also part of Women In Technology, a group organized by the Engineering Executive Assistant. We try to meet monthly for a luncheon or book club discussion, and have even met with our CEO.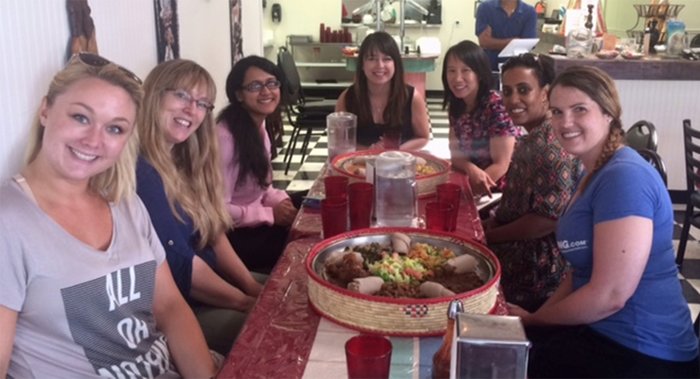 11. How has Bodybuilding.com influenced your health and fitness?
My breakfast has changed from a high-in-sugar Cocoa Puff cereal to one of my favorite chocolate protein shakes, FitMiss Delight - I obviously couldn't think of ditching chocolate! It is not only healthier, it's significantly more convenient, especially in the morning. Overall, I have started working out more regularly than I did prior to joining the company.
12. What motivates you to stay on track with your fitness goals?
Summer! Seeing all the inspirational pictures and videos at HQ and on the website, particularly those of women, motivates me to work toward being the best version of myself, and not just physically.
13. How do you spend your free time?
I love hiking the numerous trails in or around the Boise area on the weekends with my friends. I also enjoy biking on the beautiful Greenbelt. I am most excited about an upcoming trip to visit my sister and her family in Toronto. We are still refining the details of the trip, but will definitely stop at Niagara Falls.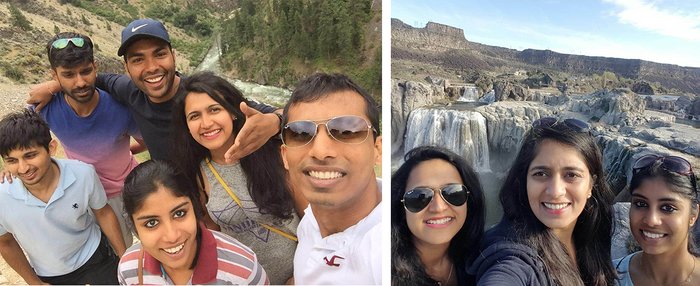 14. What is the funniest thing you have seen or overheard at work?
I can write a book on this, and its length would be proportional to the hours I spend here. Almost every meeting has me laughing. My team is cracking jokes and has silly commentary like "this is a one-time solution that should be used multiple times" and "you eat the food my food eats" (I'm a vegetarian). In a recent meeting, a team member was making a statement with a bunch of technical words in it, and his Siri accidently activated, saying in a very matter-of-fact voice, "I don't understand." The timing couldn't have been better; we all had a good laugh.
15. What is something very few people know about you?
I love writing and traveling. I decided to combine both my passions into a travel blog and have blogged for over a year now.
16. Anything else you'd like the team to know?
I am always up for a game of chess or ping pong!
Thanks Osha! We are happy to have you at Bodybuilding.com!