More than anything, February is a month to be endured. The holiday parties are over, the twinkly lights have come down, the days are gloomy and cold, and the initial excitement over New Year's resolutions is wearing down in the face of the daily grind. But little things can make a big difference when it comes to staying motivated. These are the supplements and extras we're clinging to as we tough out the last days of winter.
Bodybuilding.com Advanced Scream Pre-Workout
Recommended by Heather Eastman, senior content editor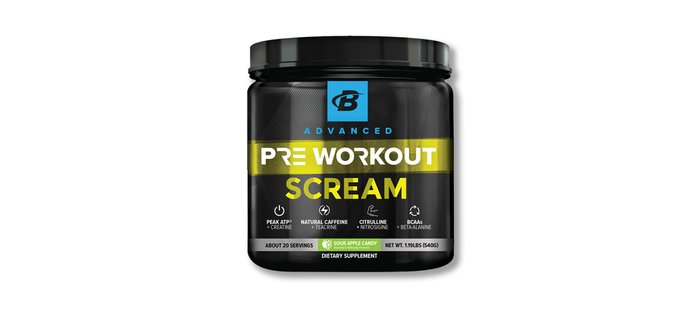 It's b-a-a-a-ack! And like any good reboot, it's new and improved. I'm talking about Bodybuilding.com's advanced pre-workout, Scream. From the first line of performance products we've ever released, this powerful pre-workout is backed by years of product knowledge and innovation to give you that edge in the gym. With natural caffeine, creatine, BCAAs, and beta-alanine—and no "fluff" ingredients to get in the way of your pump—Scream offers better energy, focus, strength, and power to fuel your fitness goals.
Bodybuilding.com Signature Vitamin D
Recommended by Shoshanna Cohen, content editor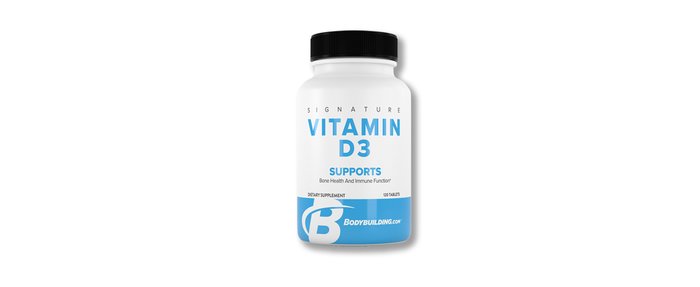 Dark when I get up. Dark when I go home. This time of year, the only time I see the sun is on my half-hour run, and even then, it's overcast much of the time. That's unfortunate because sunlight is one of the main ways our bodies synthesize vitamin D. Among other things, vitamin D helps regulate mood, which is one reason so many people suffer from seasonal depression. Vitamin D deficiency also sets you up for stress fractures and poor muscle recovery, and that doesn't exactly bode well for winter training.
That's why this vitamin is a permanent part of my supplement stack. You can't bottle sunshine, but these tablets are the next best thing. For any supplement, but especially those you take daily, quality is important. As with the entire Signature line, our development team put this supplement through the wringer to ensure that it's scientifically sound, and one pill delivers a whopping 125 micrograms, or 5,000 international units.
Hylete Altium Sports Bra
Recommended by Frieda Johnson, copy editor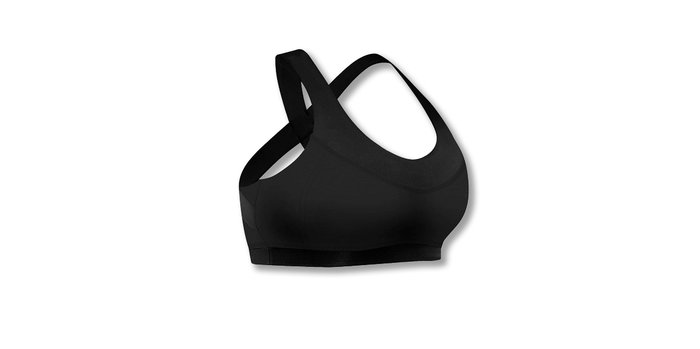 All active ladies should have an LBSB (little black sports bra), and this one is a great choice. It's supportive enough for high-intensity exercise but flexible enough for yoga. The classic X straps and color will never go out of style, so you'll look and feel good in the gym for years to come. The Altium also passed my wear-it-all-day-instead-of-a-real-bra comfort test, which is definitely high on my list of criteria for a good sports bra. As an added bonus, Hylete donates 1 percent of all its women's line sales to the Graced by Grit foundation, an organization that provides scholarships to female collegiate athletes. You can support your boobs and a good cause at the same time!
StretchLab
Recommended by Jeff O'Connell, editor in chief


Flexibility training is often treated as an afterthought to resistance and cardiovascular work, but it's best thought of as a coequal, especially as you age. As with resistance training, proper stretching isn't a skill that's mastered overnight.
Enter StretchLab, a chain of facilities staffed with trained "flexologists" who put your muscles through their paces with a variety of stretches. For example, the person I worked with in my introductory session at their Eagle, Idaho, location was a moonlighting physical therapist. After a series of static and dynamic stretches, he targeted my chronically tight hamstrings with Proprioceptive Neuromuscular Facilitation, aka PNF, a stretching technique designed to increase range of motion and flexibility. It's tough, and in some cases, impossible to do correctly on your own.
One-on-one stretching sessions come in 25- and 50-minute increments. Group sessions are also available. Some may view it as luxury to pay someone to stretch you out, and without question, it is. But for me, coming back after a layoff from training, it was a worthwhile, albeit temporary, investment in myself. I'd also recommend it for beginners, for the same reason they benefit from personal trainers: It's a great way to learn various stretches so you can do them correctly yourself.
Pedestal Footwear 4.0 Training Grip Socks
Recommended by Nick Collias, executive editor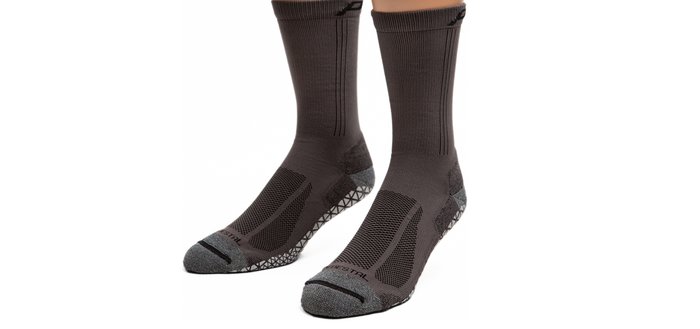 Smart coaches will tell you that training certain lifts—anything that targets the posterior-chain muscles—in as little footwear as possible is a simple way to get more out of your training. Being close to the ground and able to "root" the feet helps stabilize the hips and more efficiently strengthen, well, everything. That means better deadlift form, safer kettlebell work, and stronger complexes.
There's a problem, though: Gym floors are disgusting, and your nasty athletic socks are slippery and possibly full of holes. The solution is to get some lifting socks from Pedestal Footwear. I've been swearing by these things since version 1.0, but 4.0 is a serious step up. These socks have the perfect amount of silicone grip on the soles, are tougher than many of my shoes, and are silver lined to kill the stank. Yes, you can actually wear them more than once without fear of emptying the gym!
Of course, you don't need to do everything in socks. Even if you keep squatting (and curling) in your raised-heel lifters, doing a warm-up in these socks will make for better training. Give them a try and prepare to be won over.