Bodybuilding.com Advanced
Scream Pre-Workout
, 20 Servings Sour Apple Candy
Improved energy, focus, strength, power, and pumps.* The best pre-workout for your strongest workout
Acute & saturated ingredients, natural caffeine, TeaCrine®, citrulline, Peak ATP®, BCAAs & more
Product Overview
Proudly supports first responders & nurses with Bodybuilding.com and ID.me. Verify Here
A Truly Complete Pre-Workout with Everything You Need to Maximize Your Training
6g L-Citrulline
1.5g Nitrosigine®
275mg Natural Caffeine
125mg Theacrine (as TeaCrine®)
400mg PeakATP®
1.6g CarnoSyn® Beta-Alanine
3g Creapure® Creatine Monohydrate
5g BCAA 2:1:1
Dual Efficacy in Every Aspect Ensures Maximum Results
Energy & Focus*: Natural Caffeine + TeaCrine®
Muscle Pumps*: Citrulline + Nitrosigine®
Power & Endurance*: PeakATP® + Creatine
Muscle Sparing & Recovery*: BCAA + Beta-Alanine
The original Scream Pre-Workout set a new standard as one of the first fully transparent, all-in-one pre-workouts. The newly remastered version mirrors the core elements of the original, but with modern and innovative ingredients offering un-matched performance.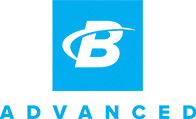 Results From Your First Rep!
Designed with ingredients that benefit your workout from the first dose.*
Truly Complete Pre-Workout with Everything You Need to Maximize Your Training*
Muscle Sparing & Recovery*
BCAAs + CarnoSyn® Beta-Alanine

Muscle Pumps*
Citrulline + Nitrosigine®

Power & Endurance*
PEAK ATP® + Creapure® Creatine Monohydrate

Energy & Focus*
Natural Caffeine + TeaCrine®
Scream Overview
We all take pre-workouts for one reason—an acute and immediate surge to kick-start your workout—and that's exactly what Scream does.
Scream prioritizes clinically-researched and patented ingredients that work from the first rep, and complements them with support ingredients that benefit your performance in the long term.*
No concentrated doses of fluff ingredients, only what you need to fuel an incredible workout and maximize your training.*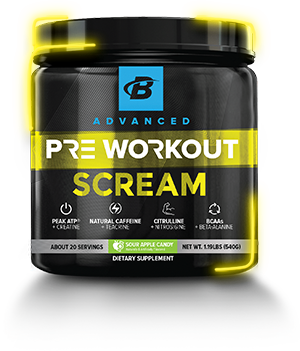 ACUTE
INGREDIENTS
Caffeine:

Energy and Motivation*

TeaCrine®:

Focus and Mental Acuity*

Citrulline:

Blood Flow and Muscle Pumps*

Nitrosigine®:

Muscle Pumps and Neural Circulation*

PEAK ATP®:

Immediate Cellular Energy Source*

BCAAs:

Minimize Muscle Catabolism*
TeaCrine®
TeaCrine® is a patented form of pure theacrine. Theacrine is found in natural sources such as Camellia assamica var. kucha tea leaves, coffee, and certain exotic fruits. The molecular structure of TeaCrine® is not entirely different from other stimulants such as caffeine and theobromine, but it is different enough to allow for a different effect. While caffeine causes cardiovascular stimulant effects such as increased heart rate and vasoconstriction, TeaCrine® delivers energy, mental clarity, and improved motivation and mood without the jitters or other negative sensations.* Another benefit to TeaCrine® is that it has been shown to be non-habit forming. With other stimulants like caffeine, you have to steadily increase your intake to maintain your experience. Not so with TeaCrine®.*
PEAK ATP®
PEAK ATP® is a patented form of adenosine 5'-triphosphate (ATP). You may be familiar with ATP from your science classes in school, but the main thing to know is that it is the fundamental source of energy in your body.* Breaking an ATP molecule drives every kind of chemical and mechanical process that allows you to perform at your peak. From muscle contraction to the metabolism of fuels like carbs and fats to the shuttling of wastes out of your body, ATP is the driver behind every rep. PEAK ATP® has been shown in a clinical setting to improve muscle power output, increase blood flow delivery to the muscles, and increase anabolic signaling.*
Nitrosigine®
Nitrosigine® is a patented form of bonded arginine and silicon. Arginine is a well-known supplement used to increase the amount of circulating nitric oxide (NO) in the body. Nitric oxide is used as a signalling molecule that tells the walls of your blood vessels to relax. However, your digestive system contains an enzyme called arginase that loves to break down arginine. Because of this enzyme, very little arginine ever gets into your bloodstream to do its job. In the past, we've used mostly citrulline to bypass this since citrulline is later turned into arginine in the blood and liver, but Nitrosigine® is one step above. Paired with silicate and inositol, Nitrosigine® is unaffected by arginase and thus can quickly and efficiently get to work once consumed. When compared directly, Nitrosigine® actually performed better than citrulline at increasing blood NO levels at a much smaller dose. Scream is supplying both citrulline and Nitrosigine® to pump your blood flow to the max.*
SATURATED
INGREDIENTS
CarnoSyn® Beta-Alanine:

Reduce Fatigue and Delayed-Onset Muscle Soreness*

Creapure® Creatine Monohydrate:

Increase Strength and Endurance through Muscle ATP Production*
CarnoSyn®
CarnoSyn® is a patented form of beta alanine. Beta alanine, paired with the amino acid histidine, can help lead to increased muscle stores of a molecule called carnosine. Carnosine is extremely important in the process of buffering lactic acid. When your muscles are working harder than your energy and respiration systems can handle, they generate lactic acid. This acidic buildup can lead to the burning sensation we are all familiar with. With increased carnosine stores generated by supplementing with beta alanine, your body can moderate the drop in pH created by this creation of acid. Through this buffering, you can complete more reps per set and work harder before you call it quits. Over time, this increase in volume and intensity will lead to greater gains in size and strength.*
Creapure®
Creapure® is the brand name for pure creatine monohydrate and is the most widely studied form of creatine. When consumed over time, creatine monohydrate increases your muscles' store of a molecule called phosphocreatine. The phosphate group stored on phosphocreatine is used to quickly turn adenosine diphosphate into adenosine triphosphate for use as an immediate source of energy. Whenever you are doing a very high-intensity exercise such as a short burst of sprinting or heavy lifting, your muscles consume your phosphocreatine stores first before ever reaching for carbs or other substrates. That's why having extra creatine in your system can be so beneficial. Boost those stores of creatine and see the difference it makes in power output, performance, and strength.*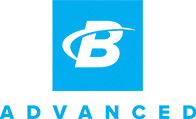 Ratings & Reviews
What's in Bodybuilding.com Advanced Scream Pre-Workout
Serving Size 1 scoop (27g)

Servings Per Container

20

Amount Per Serving

% Daily Value

Calories

10

Total Carbohydrate

3 g

1%*

Vitamin B6 (as pyridoxine hydrochloride)

3 mg

176%

Vitamin B12 (as cyanocobalamin)

5 mcg

208%

Calcium (as calcium phosphate)

65 mg

5%

Magnesium (as magnesium phosphate)

40 mg

10%

Sodium (as sodium chloride)

230 mg

10%

Potassium

150 mg

3%

L-Citrulline

6 g

†

BCAA 2:1:1

5 g

†

L-Leucine

2.5 g

†

L-Isoleucine

1.25 g

†

L-Valine

1.25 g

†

Creapure® Creatine Monohydrate

3 g

†

CarnoSyn® Beta-Alanine

1.6 g

†

Nitrosigine® (Arginine Silicate Inositol)

1.5 g

†

Taurine

1.5 g

†

L-Tyrosine

1.5 g

†

PeakATP® (Adenosine 5'-Triphosphate)

400 mg

†

Choline Bitartrate

300 mg

†

Natural Caffeine (from Green Coffee Bean Extract (Coffea robusta))

275 mg

†

Theacrine (as TeaCrine®)

125 mg

†

* Percent Daily Values are based on a 2000 calorie diet.

† Daily Value not established.

Other Ingredients:

Citric Acid

, Malic Acid

, Natural & Artificial Flavor

, Potassium Citrate

, Sucralose

, Acesulfame Potassium

, Calcium Silicate

, Sunflower Lecithin

, FD&C Yellow #5

, and FD&C Blue #1.
Directions For Scream Pre-Workout: Mix one level scoop (27g) of Scream Pre-Workout with 8-10 ounces of cold water and consume 15-30 minutes before training. Vary the amount of water to achieve your desired level of flavor and sweetness. Continually mix the solution to avoid any settling of ingredients
Warnings: Warnings: Some individuals may experience a harmless tingling sensation which is caused by beta-alanine. Do not exceed recommended dose. Consult your physician before use if you are taking any medications or are under a physician's care for a medical condition. Not for use by those under the age of 18 or women who are pregnant, trying to get pregnant, or nursing. Do not combine with alcohol. Use caution consuming caffeine from other sources while taking this product as too much caffeine may cause nervousness, irritability, sleeplessness, and occasionally rapid heartbeat. To avoid sleeplessness, do not consume within 6 hours of bedtime. Keep out of reach of children.
* These statements have not been evaluated by the Food and Drug Administration. This product is not intended to diagnose, treat, cure, or prevent any disease.
---