Peppermint Bark Protein Shake
The weather outside may be frightful, but this peppermint protein shake is truly delightful! Made with our Signature Chocolate Protein Isolate and unsweetened vanilla almond milk, a drop of peppermint is all it takes to transform this high-protein dairy-free shake into a joyful holiday treat. For a fun party twist, add crushed candy cane to the rim and a dollop of whipped cream.
NYE Stay-At-Home Protein Mug Cake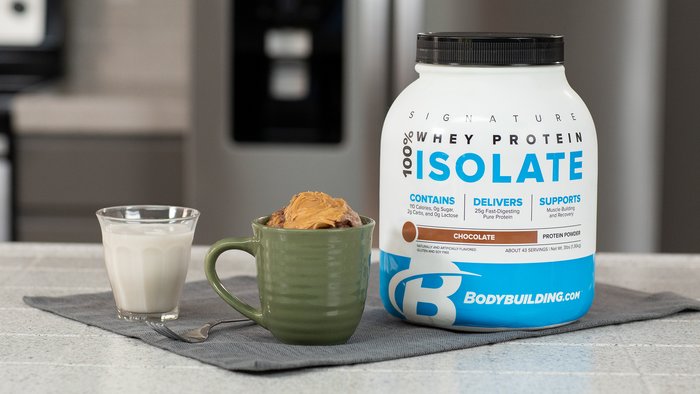 Ring in the New Year in cozy comfort with this delicious and healthy chocolate protein mug cake. Made with Signature Chocolate Isolate protein powder and smooth and creamy all-natural peanut butter, this NYE treat will more than make up for the FOMO of opting out of the crowds and cold to stay in where it's nice and warm. Substitute your favorite nut butter if you're not in a peanut mood and use your plain or vanilla Greek yogurt for that extra boost of protein. In less than 5 minutes you'll be ready to snuggle up with this sugar-free protein treat and start your resolutions early.Happy New Year!