Back in high school, when IFBB pro John Jewett first got serious about powerlifting, he was like a vacuum cleaner, sucking up all the information he could about the sport—especially about what to eat to grow big. As a growing teenage boy, he had already developed a very simple diet: Suck up any food in sight.
Breakfast was a hog trough full of cereal (not really) and a 1,000-calorie shake. Lunch was modest: a couple of sandwiches, chips, and fruit. After school, he'd lift, guzzle down another 1,000-calorie weight gainer, then head for home, where he'd dig into two or three helpings of his mom's home-cooked dinners.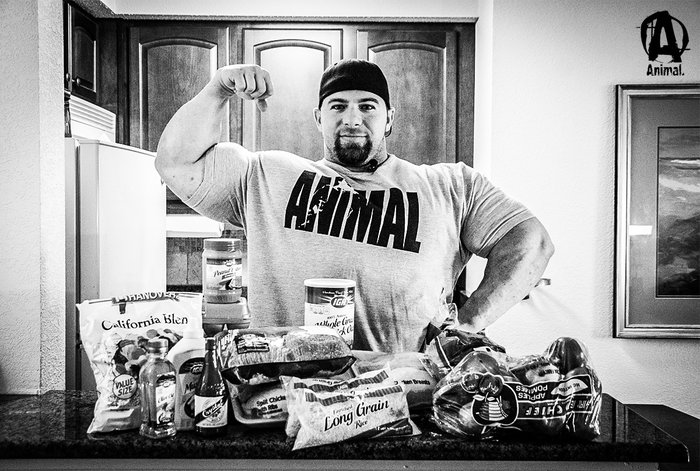 He kept up this pace all the way through high school and managed to go from 135 pounds to 185 pounds. He was big, but still nowhere near the "mass monster" he was after.
The "Poor College Student" Shake
Things changed in college. John studied nutrition and began tracking his macronutrients and calories. Once he immersed himself in nutrition, it became clear to him that he needed a strategic plan to support his aggressive lifting schedule. The only problem was that he didn't have much money. For this college student, getting "big on a budget" wasn't an exercise in cost savings; it was the cold, hard reality of his life, and would be for many years to come.
He'd figured out pretty early on that he could save money by making his own weight-gaining shakes. Then he realized he could use his coffee grinder to turn his whole oats into a powder he could add to his shakes and just about everything else. He used the cheapest whey concentrate powder he could find for protein, and light extra-virgin olive oil for fat.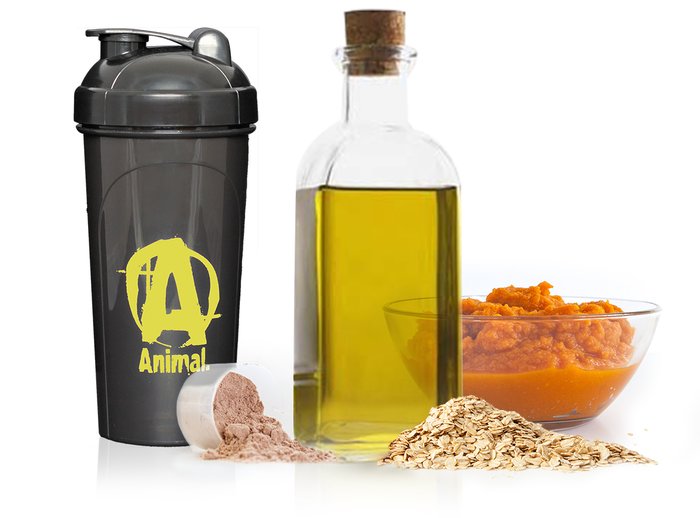 Then he discovered the magic ingredient for his "Poor College Student" shake: Sweet potato baby food. He pours that into the blender along with his powdered oats, some olive oil, and some whey protein concentrate, gives it a whirl, then chugs it down. Mmm-mmm, lip-smacking good!
The Marrazzo Throw-Down
Now a registered dietician, John was ready when Animal approached him with the famous "Big on a Budget" challenge. The site: Marrazzo's Market in Trenton, New Jersey, where bodybuilders like Evan Centopani, Frank McGrath, Pete Rubish, and Roman Fritz have taken their own Animal challenges. John entered the store with a plan: fill his cart with three different proteins, carbohydrates, and fats; make room for vegetables and fruits; and maybe toss in a little something extra if the money held out.
Universal Nutrition Animal Fury
Designed To Maximize Energy, Focus And Performance*
Stickin' With the Basics: Meat
Like Animal athletes before him, John made a beeline to the meat display case. Lean cuts of steak were a little pricey, so he scooped up 80/20 ground beef at $3.99 per pound. (These days, he prefers leaner meats but hey, the price was right, and they'd get him the three beef meals he had planned.)
Next up, chicken, which would be his staple protein source. He figured he needed 110 ounces of cooked chicken. Accounting for shrinkage from cooking, he'd need about 150 ounces. What? Chicken breasts for $2 a pound? Score! He plucked three packs out of the display case and had 10 pounds for six bucks. He selected 35 eggs, gently cradled them to the cart, and was on his way.
The Stephen Curry of Carbs
Now John needed carbs. A generic box of oats for $1.79—done! John's next quest was to find two pounds of rice, enough for three meals. He picked up a 5-pound bag with his pinkie finger and saw that it came at a good price per pound. But he only needed 2 pounds, so he grabbed two sturdy 1-pound bags at 89 cents per, drilled them into the cart from 10 feet (nothing but net), then went hunting for potatoes. At $1.99 for a bag of 15, he was set for one serving of taters per meal, one meal per day, for seven days.

Fruits and Fats, Baby
By now, John had burned through $34 of his $50 budget. Even before arriving at the produce section, he snagged a bag of 15 apples for $2.99 that would last the week, then put together an affordable medley of frozen cauliflower, broccoli, and carrots for a song. He could put his frozen veggies in Tupperware the night before; they'd thaw out overnight and be ready to pop into the microwave when he wanted them.
His second-to-last stop was for some dietary fat (besides what he'd get from the beef and eggs) to add to his shakes and his chicken. Rolling down the baking-goods aisle, he slid into a great deal on enough olive oil to get 14 grams of fat per meal for 14 meals. He got "stuck" on a second fat source—peanut butter at 14 servings for about $2—and still had few bucks left.
Heading for the door, John skipped past the candy section and headed straight for the condiments. A bottle of hot sauce and a jar of mustard, and he had just about hit the nail on the head with a final receipt of $49.81. Badda bing, badda boom! John was all set for a week's worth of nutrient-rich body-building 3,300-calorie meals, and his Animal Marrazzo's Market Throw-down was history.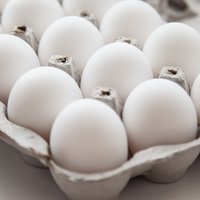 Eggs
5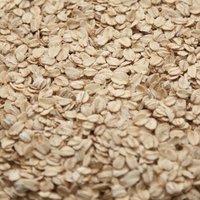 Oats
(raw measure)
60 g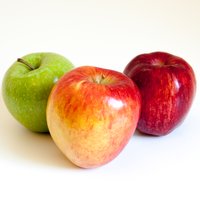 Apple
1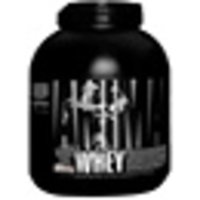 Animal Whey
40 g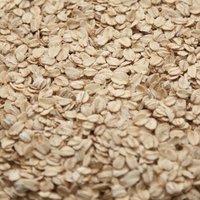 Oats
(raw measure)
60 g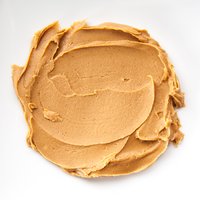 Peanut Butter
1 tbsp
Chicken
(cooked weight)
6 oz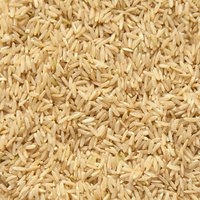 Brown Rice
(cooked weight)
140 g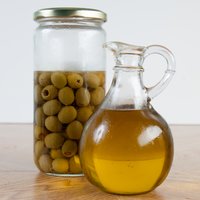 Olive Oil
1 tbsp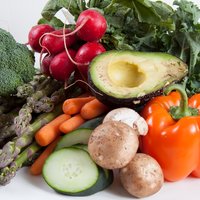 Vegetables
50 g
Chicken
(cooked weight)
6 oz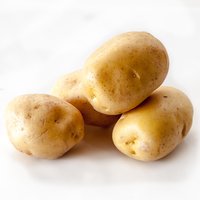 Potato
(cooked weight)
200 g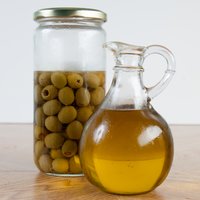 Olive Oil
1 tbsp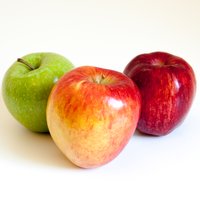 Apple
1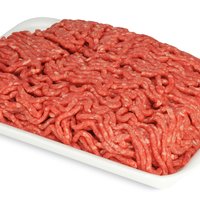 Ground Beef
(cooked weight)
5 oz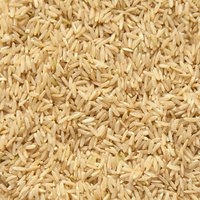 Brown Rice
(cooked weight)
140 g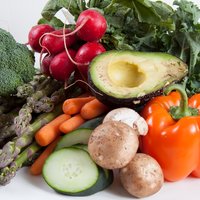 Vegetables
50 g
Chicken
(cooked weight)
6 oz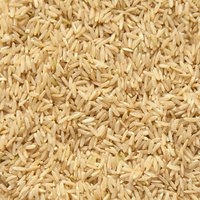 Brown Rice
(cooked weight)
140 g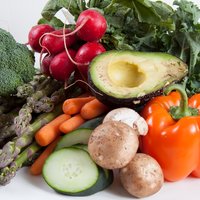 Vegetables
50 g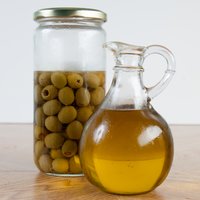 Olive Oil
1 tbsp
Total calories: approximately 3,300
Protein: 260 g
Carbohydrates: 290 g
Fat: 120 g