Many people who are trying to be fit and healthy use meal prepping as a way to be more conscientious about their diet. Keeping your meals simple and repetitive can make meal planning easier to stick to. However, eating the same thing over and over again can get old fast. (Chicken, rice, and broccoli, anyone?)
Spices are an easy way to change the taste of your food, without adding many calories or messing up your macros. Most spices and herbs add zero fat or protein to your meal, and only add a gram or two of carbs, even if you use an excessive amount. For example, garlic powder has approximately 2 grams of carbs per teaspoon, which is generally way more than you would use in a single serving. Beware of store-bought spice mixes such as a generic "steak seasoning," though, as many of these have fillers and an excess of salt added to them.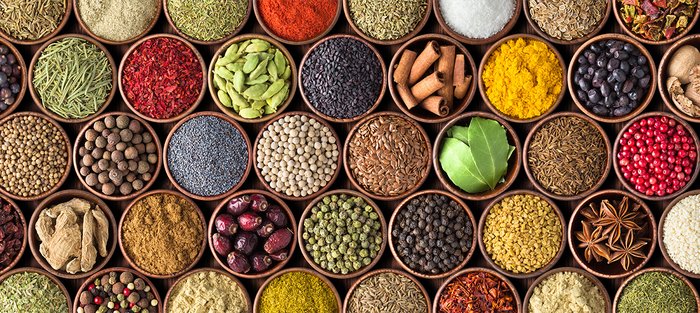 Spices can be used on pretty much every dish, but they are especially good on proteins, such as eggs, pork, tofu, or chicken. Most spices are great on their own, and are a simple way to make your bland meal more flavorful. To take it a step further, combining spices can create nearly endless flavor possibilities. With a few easy spice combos, you can make a simple chicken breast taste like your favorite world cuisine.
The amounts of each spice you use will vary depending on the type of food you're putting it on and personal taste. As a rule, use less of strong flavors like onion, garlic, and anything spicy than you do herbs like basil and oregano. A good place to start is one part garlic, chipotle, etc., to two parts basil, oregano, etc. Then, adjust a little bit at a time until you figure out what you like. If you aren't watching your salt intake, adding a little bit of salt can help bring out the flavor of these spice combos.
Here are a few simplified flavor profiles to get you started:
To give your food a Mexican flair, create a dry rub with cumin, garlic powder, chipotle, and cilantro. This works especially well on meat, but it could also be mixed into rice or sprinkled on eggs.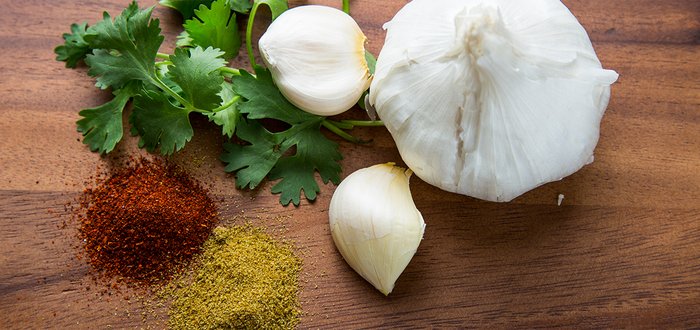 For more of an Italian taste, combine garlic powder, onion powder, basil, and oregano. This combo can be used as a dry rub for meats, sprinkled on fried or scrambled eggs, or even mixed into tomato sauce to create your own pasta sauce.

For a Thai curry flavor, combine basil, garlic powder, curry powder, ginger, and cumin. This mix can be used to season meats or rice, or combined with canned coconut milk to create a simplified curry sauce.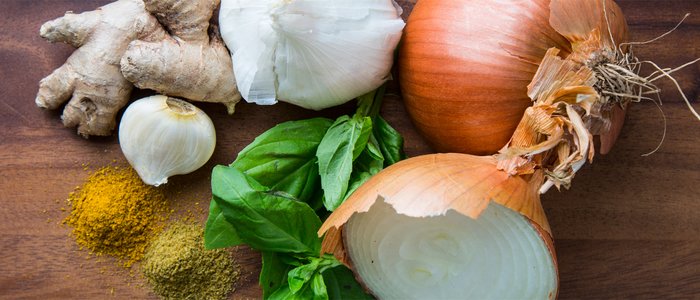 For a barbecue taste without the sauce, try combining smoked paprika, cumin, cinnamon, black pepper, garlic powder, and onion powder. Use as a dry rub for meat, sprinkle it on eggs, or experiment by putting it on other foods to see what you like.