Male 20-39 Muscle Building Introduction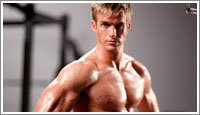 At this stage in life you're reaching some major milestones. Whether its academics, family or a career, you're beginning to achieve some lifelong goals. But what about your body? Has the time commitment and stresses of achieving these goals prevented you from maintaining or building the physique you've always wanted? Regardless of your current situation, now is the time to recommit your time and energy into transforming your body. Everything important in life requires a commitment, so make exercise a priority to get the muscles you thought were impossible to achieve!
Keys To Your Success
Watch the Videos

Our experts detail out the information you need to successfully change your body. From proper training, to the right nutrition and supplements they lay out the best plan for you to see the results you desire!

Print the Plans

Take the guides with you at all times. Track your progress at the gym and look back at the changes you have made. From the grocery store to the gym, you will have the information you need to succeed!

Sign-Up for a Free BodySpace Account

There is no better way to get and stay motivated than to find people like yourself with similar goals. BodySpace allows you to connect and share with others.

Get Started!

Talk is cheap, to change your body it's going to take work. You have all the tools you need to change your life, but it starts from within. What are you waiting for, your transformation starts now!
Your Transformation Starts Now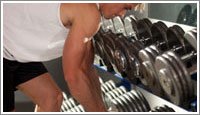 Regardless of your body type or experience in the gym, as long as you have the desire and are committed to transforming your life, you'll achieve the results! This program will help you build muscle, forge lean mass and get bigger and stronger than ever before. We'll give you the necessary knowledge on training, nutrition, supplementation and motivation. If you have the hunger, we'll show you the way to more mass, true confidence and your best body ever. It's time to redefine how you look and feel by creating a revolutionary version of yourself. We'll help you get there!