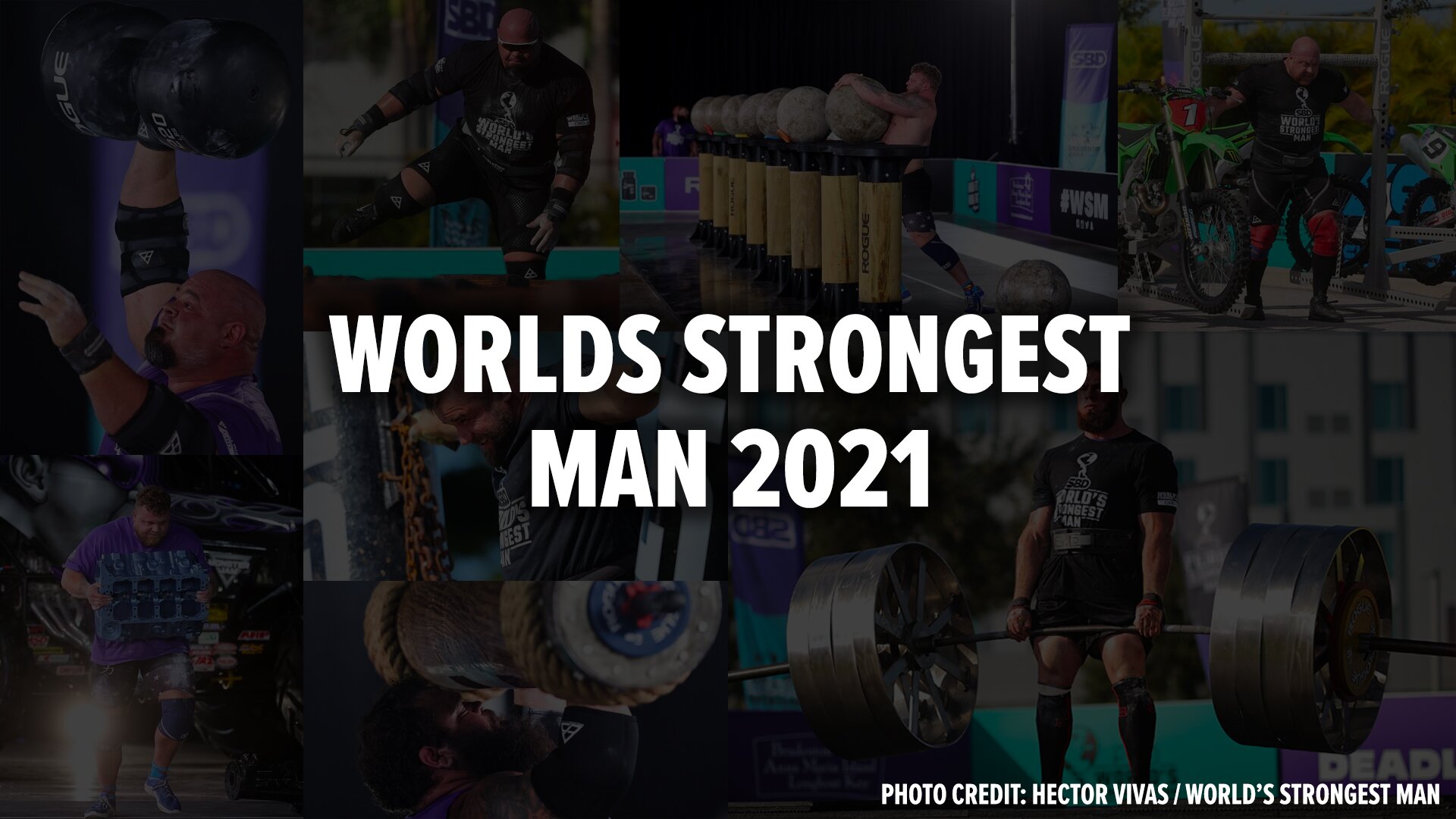 Since 1977, the World's Strongest Man competition has been where the most elite strongmen on the planet battle it out against unique obstacles and unbelievable weights.
Just seven months after a delayed contest in 2020, 25 athletes return to compete for the most prestigious title in strength sports. All five top finishers from last year are returning to take their shot at dethroning reigning champ Oleksii Novikov. Follow the action and read our preview and predictions here!
World's Strongest Man: When and Where
When: June 15-20, 2021.
Where: Sacramento, CA.
Schedule:
June 15-17, 2021 (qualifying, all 25 athletes)
June 19-20, 2021 (finals, top 10 athletes)
Broadcast: July 3, 2021, CBS Sports, or during the event via livestream "backstage" coverage Facebook event page.
Tag #bodybuildingcom and @worldsstrongestman to appear in this gallery!
Strongman-Style Training
Build an unstoppable blend of size, strength, and toughness by training, eating, and building your body like a strongman!