Fitness 360: Shannon Clark, Body Of Work
When Shannon Clark hung up her ice skates, she found a new passion for the gym. Find out more about this popular writer's training regimen, diet plan, and supplement routine.
Vital Stats
Name: Shannon Clark
Education: B.A., Exercise Science
Occupation: Health-and-Fitness Writer/Personal Trainer
Athletic Background: Former figure skater turned fitness fanatic
Desired Superpower: Indulging in some form of chocolate every day without gaining body fat.
Ultimate Goal: Dominate the world (just kidding). Live healthy and look great into my 60s.
I grew up as a competitive figure skater, so being active has always been a part of my life. I recall waking up at 5 a.m. and rushing off to the arena to train for hours before going to school.
After class finished, I would head back to the rink for a few more hours of training, followed by off-ice training such as dance classes, gymnastics and, eventually, weight training.
From age 12 to 16, the ice was my home. I lived to skate, or so it felt.
I was pretty good at it, too. Eventually, all of my training landed me at the Western Canadian Championships at the Junior level (one level down from "Senior," the level skaters of skaters competing at the Olympics). I came in sixth at those championships.
At 17, though, my attention started shifting away from the ice, toward my college education. I made the tough decision to hang up my skates.
Fitness Fills The Void
Without skating and all the training that went along with it, I had a void to fill. That's when fitness became my new passion.
I attended the University Of Alberta and pursued a bachelor's degree in exercise science, specializing in sports performance and psychology, all while working as a trainer and ballet coach for local skating clubs.
I loved training people so much that I decided to pursue a fitness certification to complete my degree. This allowed me to get a job working as a personal trainer at the Royal Glenora Club—the same place where I used to figure skate. I had the benefit of training a wide variety of different clients in the gym, from older adults and the obese to girls training to become skaters.
This gave me the opportunity to plan out various programs to meet a wide variety of different goal sets. It also taught me that no two people are alike.
Around this time, I started contributing articles to Bodybuilding.com. This is when I realized how much I love to write. Growing up, I dreamed of becoming a writer one day. Now everything was coming to life.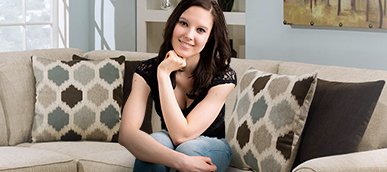 Training? Check. Nutrition? Dialed in. Now it's time for supplements to complete the package.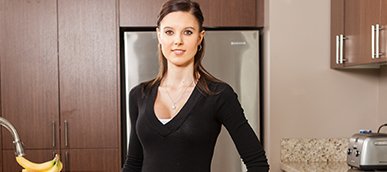 For Shannon Clark, healthy eating is all about balance. Get her full meal plan here!
Full body workouts have produced complete results. Get Shannon Clark's full training program here!
Fitness Freedom
Like any trainer, I experiment on myself. I tried a wide array of training techniques and diets, an ongoing exercise in trial and error.
Nutritionally, I've tried low-carb diets, higher-carb diets, even intermittent fasting. I actually enjoyed the latter, but I found it difficult fit in to a normal social life. So I abandoned it for a less strict diet plan.
My body reacts best to a more moderate approach. If I cut down carbs too hard, I'd feel tired and lack the energy to maintain intense workouts. On the other hand, if I take my carbohydrates too high, I'm too hungry too often and have trouble sticking with the plan. I've always believed in keeping protein content higher overall, so across all approaches, this has remained fairly constant.
For me, balance is one of the keys to success. Too many people look for the "best" or "fastest" workout or diet plan without realizing there are better ways to achieve a dream body.
You also need to customize your program for your body's preferences. You can't just jump on whatever training bandwagon your buddy happens to be on.
Once you've learned the basics, you can start to experiment and figure out what works best for you and your goals.