Active-Duty Soldier Naomi Graham Steps into the Ring
Olympic athletes come from all backgrounds, and Boxer Naomi Graham has let nothing stop her ascent to the top. Here's how she went from being homeless to representing her country at the Tokyo Olympics.
Main | Inspiring Olympic Physiques | Meet the Olympic Weightlifting Team | Sprinter Ronnie Baker Chases Greatness | Caine Wilkes Preps for First Olympics | Naomi Graham Steps into the Ring
Boxing didn't just give Naomi Graham a way to stay in shape. "Boxing saved me, in a lot of ways," she says. At age 21, she was homeless, squatting in an abandoned house, and completely lost. She made a decision to join the Army—something she had wanted to do for a long time—and set her life on track.
Graham was a lifelong devotee of boxing who had watched her sister compete, but never done it herself. But the Army's World-Class Athlete Program saw her raw potential and helped give her the military training structure to transform into a world-class middleweight pugilist. After a string of championships, including taking gold at the Pan American Games in 2019, Graham is making history in Tokyo as the first female active-duty soldier to box for the U.S. in the Olympic games.
Before her big fight, she told Bodybuilding.com about her journey to the ring.
BBCOM: You've known that you were going to be in the Olympics for a while now, but you've also seen that goal get moved forward. That must be frustrating, but has there been an upside to it?
Naomi Graham: My initial reaction to finding out the Olympics were postponed was sad. We were just about a week or two out from leaving to compete in Argentina when we got the news.
But I stayed positive and used it as a chance to continue to grow and get better. There's always something to perfect or get better at in the sport. Also, during the pandemic when all of the gyms were closed, I used hiking, biking, and running to keep up my conditioning.
You didn't start boxing competitively until relatively late, at around 22. What called to you about the ring and what do you still love about it?
I always wanted to box, since age 9, but my mother said no and allowed my older sister to box. So I followed her to her practices and always said I would box when I got older. Something about it pulled me to it, and I always got the strong feeling like I belonged in the ring.
I love how strategic boxing is. I also love how the sport helps you grow mentally and teaches you things about yourself you never knew.
When you were homeless, your first step toward a better life was to enlist. What about the army appealed to you and how did it help you create the life you wanted?
I always wanted to join the Army. I had talks with my mom about when she was enlisted, and I always wanted to serve my country, as well. It was the best decision I have made and has allowed me to attend school and participate in the sport of boxing that I'm so passionate about. The army brought structure and stability in every part of my life.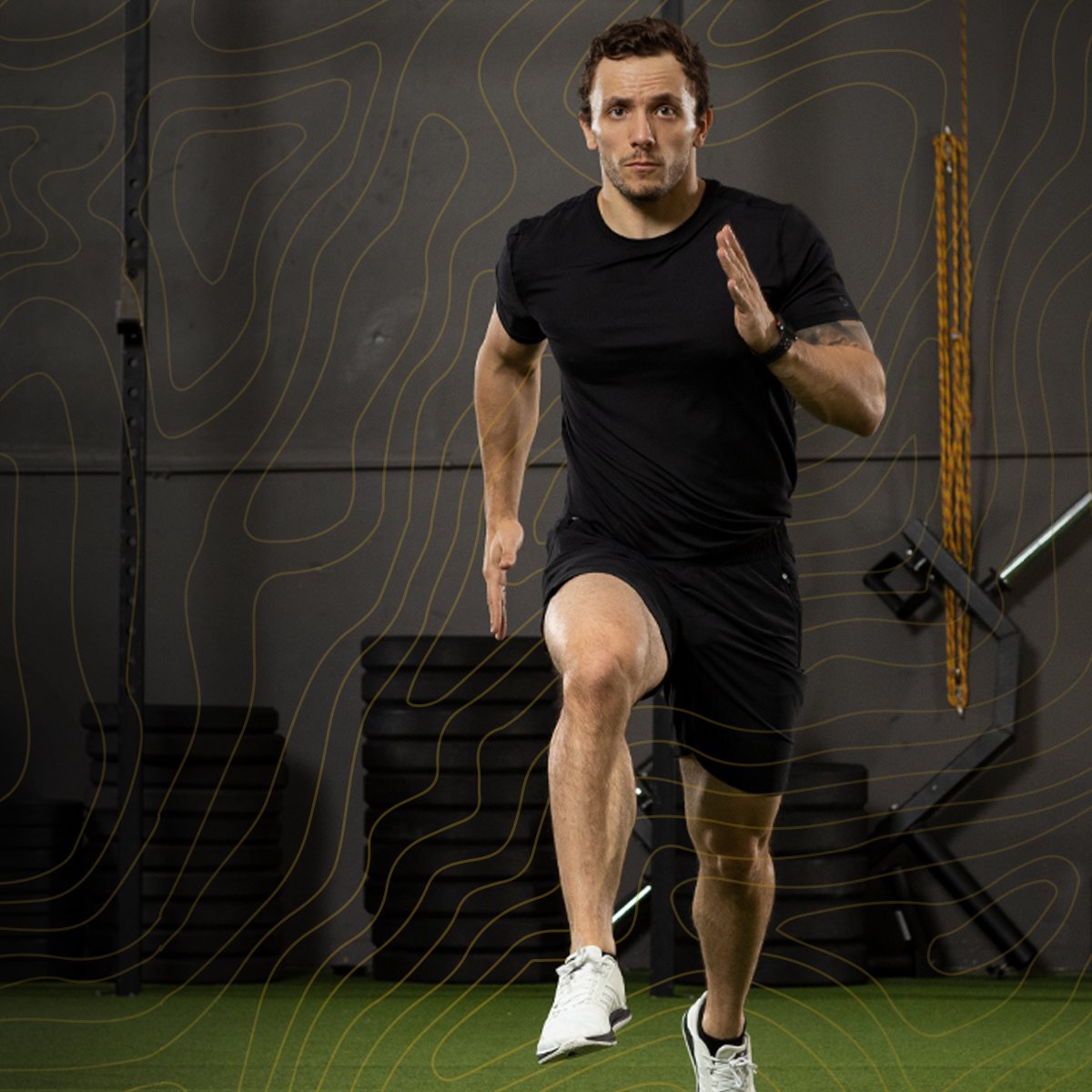 A New Definition of Military Fitness
The Army Combat Fitness Test (ACFT) is a test like no other and it demands a training approach like no other. Nail your requirements with our expert-designed Combat Fit: 8-Week ACFT Training Plan.
You've been training with Team USA for a while now. For those of us who train in more normal conditions, how much more intense is what you're doing?
Training as a full-time athlete can be difficult at times, but it's very rewarding in the end when your hand is raised. It's different than just regular training or working out; it demands the very best of you every day. I can train 2-3 times a day between strength and conditioning and boxing workouts. It's 10 times more intense than regular training, nutrition, and recovery.
Nutrition is a must, and it's where you really have to learn your body. You have to know the right foods that make you feel good and give you energy and that are clean and performance-enhancing. I eat plenty of vegetables and fruit.
Is your diet world class? Didn't think so. Superfoods can help you fill the gaps in your nutrition and power your hardest training.
Recovery and rest are just as important as training because you only have one body, and in this training, you see pretty quickly that if you don't take care of it, it won't be able to perform.
Are shadowboxing and boxing training the best conditioning we all somehow forget to do?
Shadowboxing is a great way to work on your stance and a good way to see how you do certain things and how you throw your punches and mistakes you make. I wouldn't say it's the best thing to do for cardio as far as boxing goes, though. Actual boxing workouts, running, and sparring are the best cardio for boxing.
Is it a tough transition going from someone focused on service in the Army, to be someone who's out in the ring being looked at by the world?
It's not difficult. Of course, I am still a soldier first. Being a soldier and being put on this world stage go hand in hand.
As a soldier, I'm taught resiliency, hard work, patience, get the job done, strength, mental toughness. Those are all things that can be taken into the ring with me. And whether the world is watching or I'm just at home training in the gym, the amount of hard work I put in doesn't change.
Nothing makes you sweat like boxing training. Replenish what you lose with electrolytes and keep swinging hard.