Cellucor is no Johnny-come-lately in the sports-nutrition industry. Powered by its breakthrough fat-loss/energy/metabolism-boosting supplement C4, a perennial top seller on Bodybuilding.com, the company has expanded its reach with a powerful lineup of well-researched and highly effective products aimed at dedicated fitness enthusiasts and everyday athletes looking for a genuine edge in their training and recovery efforts.
To gain better insight into what has made Cellucor so successful and how the company is prepared for the changing needs in the marketplace, Bodybuilding.com spoke with its chief marketing officer John Hardesty. A fitness and lifting devotee himself, Hardesty joined Cellucor following a six-year stint with Bodybuilding.com. His jump to Nutrabolt (the parent company of Cellucor and FitJoy) last year seemed a natural extension of his interests in health and fitness, digital media, and marketing.
Q: Thanks, John, for being available to our readers for greater insight into Cellucor. Tell us what drew you to the company?
Cellucor's culture and team matched many of the traits I had embraced and valued at Bodybuilding.com. They struck me as being innovative, fast-paced, hungry, and completely customer focused. As I learned more about the company, I fell in love with the opportunity and knew I could make a big difference.
It's a marketer's dream to work with a company that has a great team and great products, because at that point, your job becomes all about amplification to the right people. It's about telling stories to consumers who already believe in you.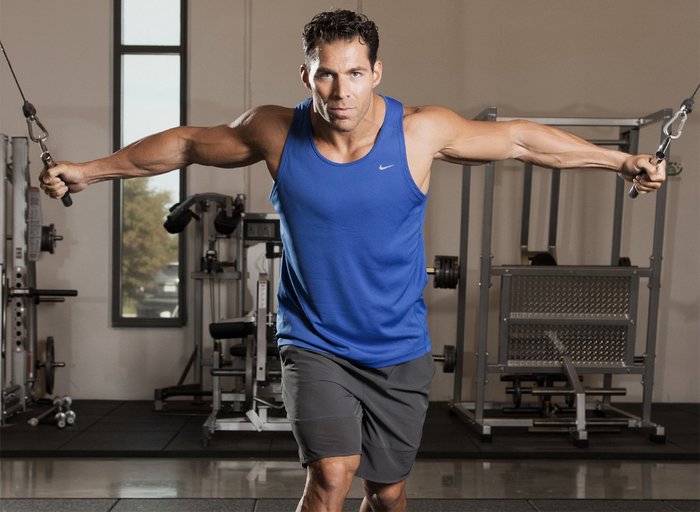 You've been with Cellucor for less than a year. What are your impressions about what makes the company so successful?
From top to bottom, the employees at Nutrabolt are passionate about what we do. Everyone is working toward the same mission and same belief: Better is never enough. We don't just talk about it; we live the mission through our company culture, which is embodied in the products we create, the ways we give back to the community, and our focus on making health and fitness a lifestyle.
How did the company get started, and what did it offer that was missing in the marketplace?
In 2002, Cellucor started with a dream that they could create top-of-the-line workout supplements to empower the everyday athlete. The company began bottling and selling their products out of a 700-square-foot duplex in College Station, Texas. Seven years after the creation of their supplement line, Cellucor added C4 Pre-Workout to its line of products, which has since turned into one of the most widely sold pre-workout supplements in the world.

Cellucor didn't take long to become an industry leader. What were the keys to its success?
The key to Cellucor's success is truly that we create what we—and many consumers—believe are simply better products than the competition. Our supplements are tested prior to going to market, so consumers know they do what they claim to—and do it well. The ingredients in our products are of the finest quality and chosen to help you get bigger, stronger, faster, or achieve whatever goal you've set out to accomplish.
Cellucor is also constantly evolving its product line to make sure we have the best products in the marketplace. We're on our fifth generation of C4 and will continue to evolve as more science, research, and better ingredients become available. Our philosophy of "Better is never enough" extends through the way we innovate new products in each category.
Who are your customers?
Cellucor is looking to help any consumer along their fitness journey, whether that means business professional looking to get into a gym for the first time, a bodybuilder who has been at it their whole life, an athlete looking to improve in their sport, a yoga enthusiast, or anyone in between. Our product range is so diverse that there's truly something for everyone.
We also know that everyone has a different starting point, a different body, and a different goal. Our strategy is based on personalization to meet all those unique variables. Not everyone should be taking the same pre-workout, and that's why we created our C4 iD Series and suite of pre-workouts.
What is Cellucor's top product on Bodybuilding.com?
C4 Pre-Workout is our number-one product on Bodybuilding.com; over 1 billion servings of C4 products have been sold. We recently introduced our most-explosive version called C4 Ultimate, and the response has been overwhelming. It's a highly engineered formulation that supports elite athletes worldwide. Plus, it's the best tasting pre-workout you've ever tried!
Cellucor was named Best New Brand of the Year by Bodybuilding.com in 2010, and the C4 formulation has proven so popular it's been named our best pre-workout supplement for the last four years. That's quite an accomplishment!
Besides the six Bodybuilding.com awards Cellucor has achieved, our company has received notable citations from Naskor, Nutrition Warehouse, and eight GNC awards. What's most gratifying is seeing our efforts recognized for outstanding product innovation and formulations, as well as the company being cited as an outstanding vendor and partner. But that doesn't mean we can rest on our laurels, because we can always reach more people.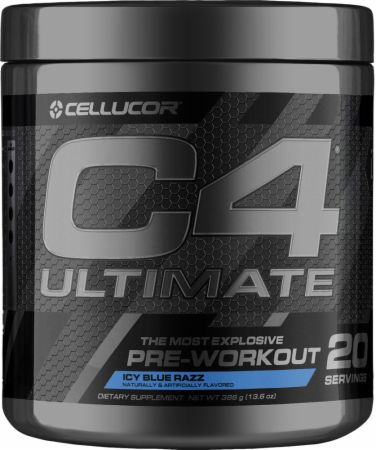 Cellucor C4 Ultimate
The Ultimate Pre-Workout Experience. Fully-Loaded Formula in Single Scoop Dose.
You mentioned that Cellucor carefully researches it products. What is the company's approach to scientific research?
Cellucor researches each and every product and its ingredients prior to bringing them to market, so we can be sure the product is efficacious and the user gets the best experience possible while taking that supplement. We consistently work with the best suppliers in the world to make sure we're providing the best products possible.
How do you stand out in an extremely competitive marketplace with so many competitors shouting out oftentimes-similar messages?
It's not enough to just sell a product. The only way to stand out in this marketplace is through your customers' results. We focus on not just the pills and powders we sell, but the complete picture of what it takes to reach your fitness goal. This includes content, motivation, mobile apps, customer support, event sponsorships, and research. We also understand that no matter how effective the ingredients are, no one will buy it unless it tastes amazing, which is why we've devoted so much time and research to developing award-winning flavors.
What are you doing to reach new international markets, and how difficult is that effort, not only given currency fluctuations but also different languages and regulations?
C4 is a brand known throughout the world. More than that, we're constantly looking at new ways to get our personalized products into the hands of consumers who share our beliefs. Personalization is the key for any consumer and their success. As we expand into even more global markets, we're localizing and personalizing that approach.
What do you look for in your athletes and spokespeople?
The individuals we sign have to be authentic to the brand, inspirational to our audience, approachable by the masses, content-driven, and hungry to grow. We look for athletes who can connect with our users, motivate them, and support their fitness journeys.
We use the same criteria when searching for athletes as we do with our employees. The common thread is that each person truly believes our philosophy that "better is never enough."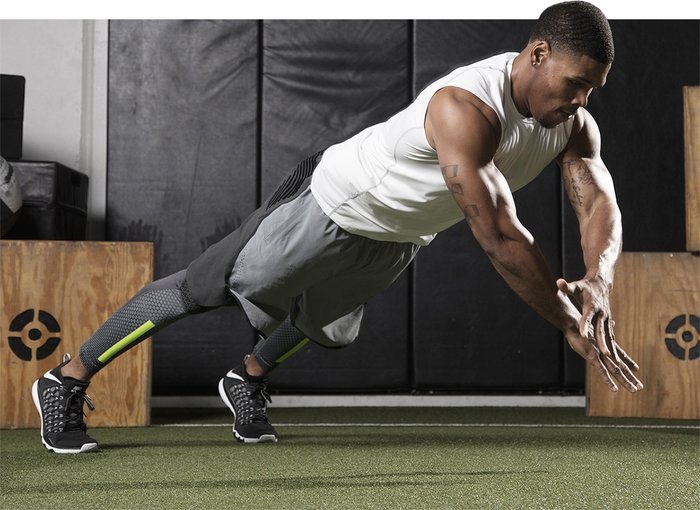 What's coming out in the future that's exciting?
The future of Cellucor revolves around innovation, personalization, and connecting to our consumers in authentic ways. Not only do we have amazing new product innovations coming down the pipeline, but we're also working on new mobile apps, content platforms, athlete searches, and transformation challenges.
We know there are many more people around the world who are motivated to become their best selves. They just need that extra support, encouragement, and guidance. Cellucor will continue to invest in our consumers and evolve the way we support their complete fitness journey.