Strength comes in many different forms and today we're talking to Maria Fraschilla about her own fitness journey. Maria is a social media professional, fitness writer, competitive powerlifter, and NASM trainer with a corrective exercise certification. She lives by the mantra that your talent and passion drive your purpose. We've got some great insights on what strength means to her – in and out of the gym.
Where did your journey begin? What was your physical, mental and emotional state when first starting out?
MF: My fitness journey started when I could walk. I've been playing sports my entire life. I've been playing softball since I could walk and swing a bat, through middle school and high school. My mental health dipped when I was in college and that's when I stopped being active and not the best version of myself. My true fitness journey started in about 2014. When I graduated college, I worked at a gym part time and I just needed to find something that I enjoyed. Enter powerlifting, that is where I found my spot and my passion. I've been powerlifting competitively since 2015.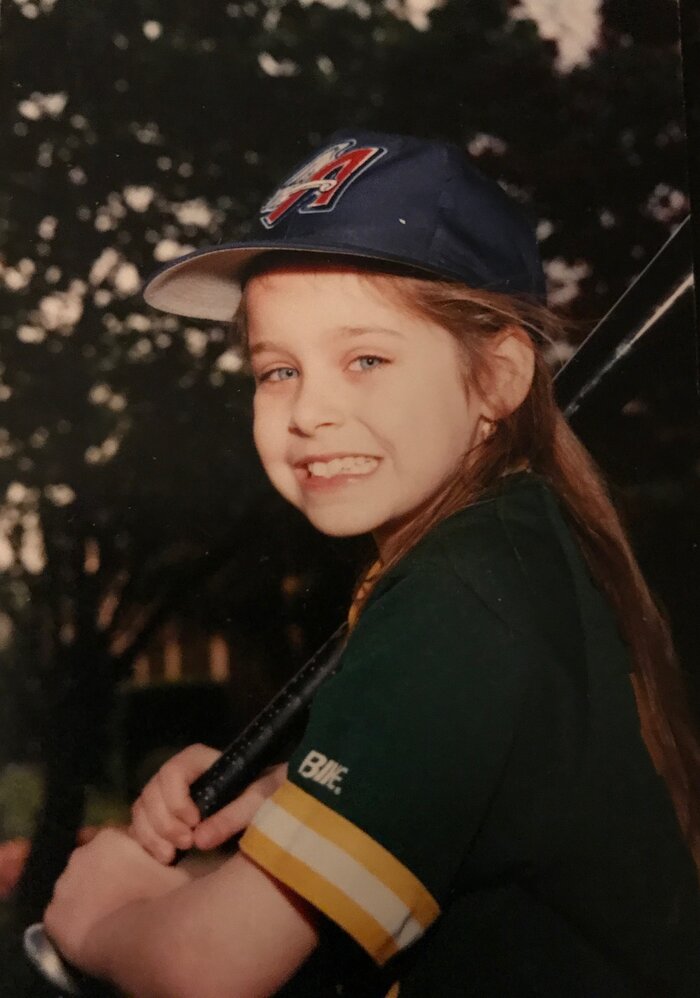 What prompted you to start training?
MF: I had a really nasty breakup and gained a lot of weight throughout the relationship. I didn't know who I was without my old significant other, so I had to kind of try to figure out who I was and what I enjoyed. Somehow, me and powerlifting went together pretty easily, like puzzle pieces. Once I started powerlifting, I really found who I was and who I was meant to be. I really started to love myself and was able to see a cognitive change and improvement in my mental health. That's definitely the reason I still lift the way I do today. Not just to feel great and look great, but iron therapy really compliments talk therapy.
What does being STRONG mean to you?
MF: Strong to me is being the best version of yourself, inside or outside of the gym, single or taken, at work or at home. Most importantly, being strong to me is surrounding yourself with like-minded, strong people. Strength is empowering your friends and making sure that they are the best versions of themselves they can be. I make sure that I am at all of my friend's powerlifting meets, bodybuilding shows or sporting events, to make sure I can cheer them on the way that they cheer me on.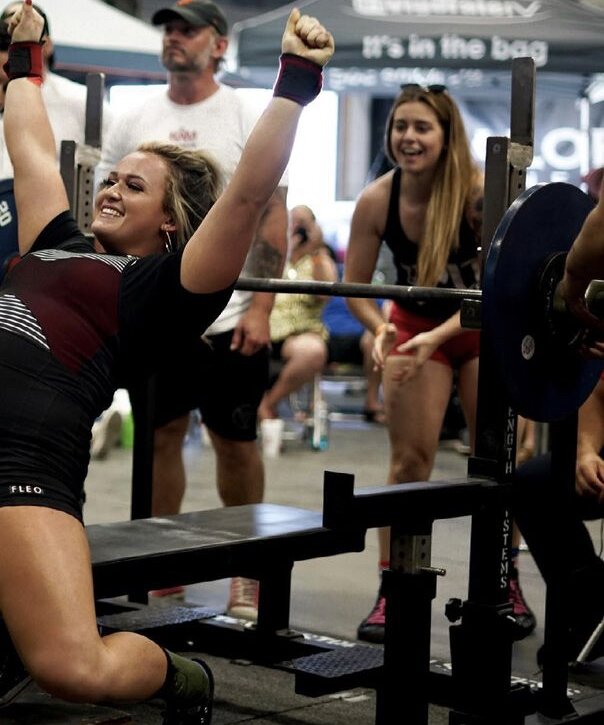 How has fitness and training changed your life?
MF: When I realized how depressed and anxious I am, training and fitness really saved me. I don't think anyone realizes how much powerlifting has truly saved my life. There is no better feeling than seeing your body being pushed to its limits and overcoming adversity in that sense.
What's one piece of advice for someone looking to get started?
MF: The hardest part is to just get there. Once you're at the gym, it's smooth sailing. Even today, it's still so hard to get there, but I know once I get there, I'm going to have a kickass workout and I'll feel better. Another piece of advice, don't be embarrassed or ashamed. Whether you're just getting started, you're coming back from a hiatus or you're just trying out a new gym, get on the gym floor. No one is watching or making fun of you. If you're unsure about how to do or use something, ask someone there. We're all willing to share knowledge and advice.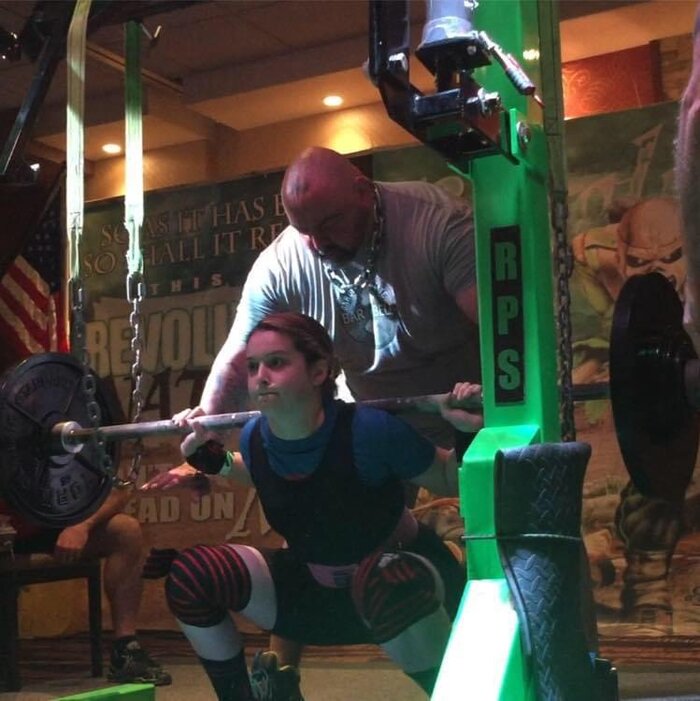 How has Bodybuilding.com helped you on your journey?
MF: When I first started, I didn't really know my leg from my arm. I didn't know what muscles went where, or what exercises targeted what. All I knew was that I needed to feel better. That's where BBcom came into the picture. I would stand in the corner and look up videos of the exercises. I did everything in my power to look like I knew what I was doing...plot twist...I didn't. I really started to rely on the forum, videos and nutritional articles that BBcom had to offer. When I was in grad school, I dropped off the fitness wagon and gained almost all of the weight back. My mental health started to deteriorate again. So in 2018, I partook in the 250K Challenge and ended up losing about 15 pounds, but more importantly, I felt better. I stepped on the figure stage later that year.
Strength Session
As you continue on your own strength journey, be sure to speak to your doctor and work with certified experts. Once you get an approval from your doctor, we offer a number of resources to help our future powerlifting ladies including: 
Women's Center: We've got you covered with all of the top articles, workouts, and supplements to support women's health before, during, and after your pregnancy. 

 Uplifted: Build Muscle and Strength with Meg Squats: This program is ideal for anyone who wants to go down the strength rabbit hole, learn the essentials, and feel the thrill of seeing the weight on the bar go up. It can serve as an introduction to powerlifting-style training, or as an efficient way to build total-body strength, muscle, and overall fitness

5 Most Common Mistakes Women Make in the Gym: Many of the errors women make in the gym come from years of absorbing misinformation. Here's the knowledge you need no matter where you are in your lifting journey.