When you hear "strength" what comes to mind? Being able to lift something heavy? Grit, determination, and will power are also forms of strength. Exercising can do a lot more than just build up your physical strength, but can also help with your mental health and confidence. Today we're talking to Ashley King, NLA for Her athlete, fitness trainer, model, and mom of three is talking to us today about her fitness journey and the benefits she found with weight training. 
Where did your journey begin? What was your physical, mental, and emotional state when first starting out?
AK: My journey began when I first got sober, I got sober at 22 years old. I was going through probably one of the hardest times in my life, and I needed something to refocus on. I was trying to get healthy, and I thought, "You know what? If I'm going to get healthy, why not get as healthy as possible??" It gave me a reason to focus and put all of my effort into one thing I could control. I wanted to turn my bad vices into good vices.
What prompted you to start training?
AK: Initially I started training because I was a skinny and scrawny teen growing up. I got teased a lot for being small. I just wanted to feel stronger, I wanted to feel more confident. As I grew up those reasons changed for me. I started focusing all my energy into getting healthier and feeling my best, especially through my sobriety. It helped pave the way for my fitness journey and got me to focus on positively changing my life.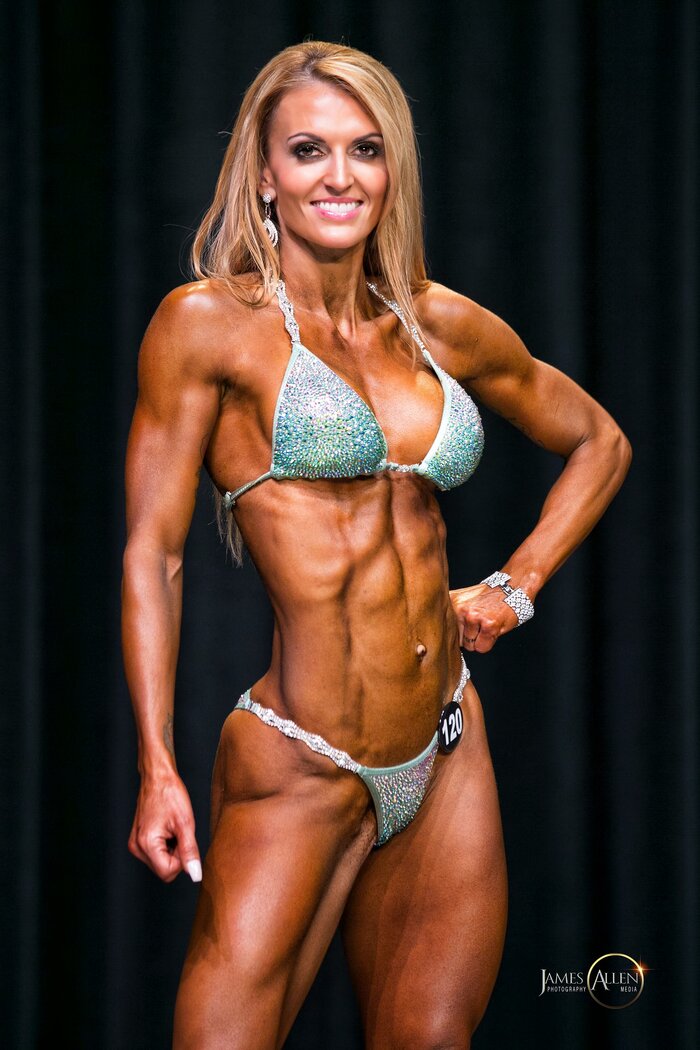 What does STRONG mean to you?
AK: Being strong to me means, when life pushes at you, you push back! We go through many bumps and ups and downs in our lives, but, when you create something positive out of a negative experience, I believe that makes a strong individual.
Being strong to me is something I experienced during my sobriety. At just 22 years old I had to teach myself the discipline and self-respect to get through one of the most challenging times of my life. I think mental toughness is what makes you strong. If you are trying to accomplish a goal, you have to keep yourself motivated and dedicated, completely focused on that one goal. Only you can get yourself to that goal! For me,mental toughness just embodies everything that is fitness.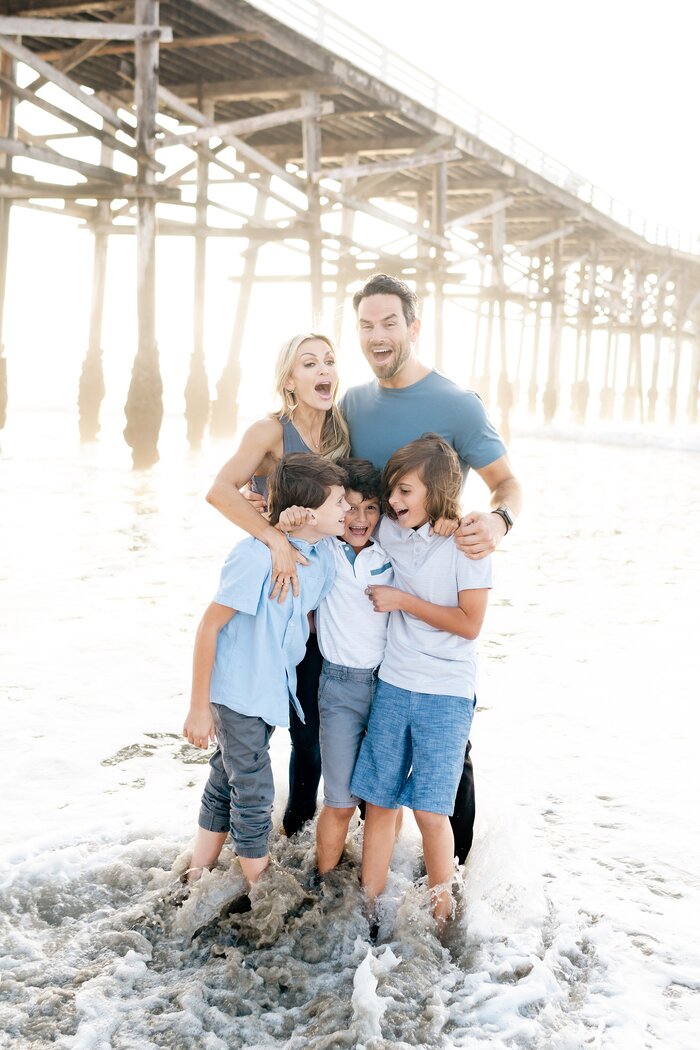 Also, who is stronger than a Mom?? I think Moms are SO strong! We have to have the ability to not only discipline our children, we have to teach them right from wrong, give them structure. We also need a good balance nurturing them. Moms are faced with the hardest job!
How has fitness and training changed your life? 
AK: Fitness and training have changed my life in so many ways! For me personally, it has helped me stay focused, helped me stay sober, it's raised my self-confidence, and has helped me feel my absolute best! It's helped me be my best as an individual and a Mom. As a trainer it has allowed me to help others accomplish their goals. There's no better feeling than helping someone gain their confidence!
What's one piece of advice for someone looking to get started?
AK: For those first starting out, I would tell them to not focus on anyone else, or what anyone else is doing. Focus on your own personal journey. Everyone has their own pace, and their own specific goal. Don't stress about how you look, what you're doing, or when you get started, just keep pushing everyday to do better and be better and you will get there!

How has Bodybuilding.com helped you on your journey?
AK: Bodybuilding.com helped me when I was first starting out, because I had no idea where and how to get started! I didn't know the proper form, and I didn't know the type of workouts for specific muscle groups. It became an essential platform for me to find articles on nutrition, and workouts to try!
Breaking it Down
Strength can come in so many different forms and it really does start with your mindset first and foremost. As you continue on your own strength journey, we offer a number of resources to help females, including: