Recommended by Shoshanna Cohen, content editor


I'll be honest: I love living the healthy life, but sometimes I wish I could just have a coffee and a cinnamon roll for breakfast every morning instead of a swampy-looking smoothie. Every so often I'll compromise with a protein bar, but it generally takes a lot of imagination to pretend most bars are anything like a breakfast pastry.
The new Bodybuilding.com Signature cinnamon roll protein crunch bar comes pretty close, though. With its sweet cinnamon filling and creamy frosting studded with crunchy bits, it reminds me of cinnamon toaster pastries—but with a much cleaner nutrition label. The 230-calorie bar clocks in at 20 grams of premium whey protein, 5 grams of sugar, and 5 grams of fiber to carry me through the morning and keep my eyes off the ubiquitous office doughnut box. Yes, the Bodybuilding.com offices occasionally have one of those, too!
Recommended by Nick Collias, executive editor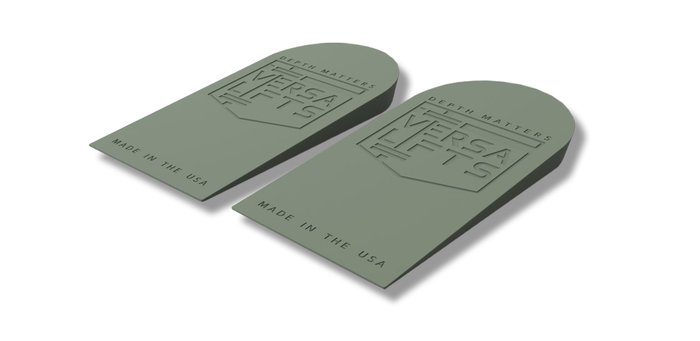 I'm a believer that the flattest, least supportive training shoe is usually the best option—and I know plenty of other lifters are with me. But there's a problem: I simply can't deny that a few specific moves—things like high-bar back squats, front squats, and kettlebell or barbell complexes—simply look and feel better with a slightly elevated heel. Whatever the reason, the eyes and hips don't lie.
That's why I was thrilled to see that someone finally made heel lifts with lifters in mind. The VersaLifts V2 slides into any shoe and gives it an extra half-inch of heel height, with a firm, grippy surface that I barely notice in the shoe but definitely notice in the lift.
No, they're not going to give you enough of a boost to match up with your favorite Do-Wins or Romaleos, if you're that deep into the squat-shoe weeds, but they're not supposed to. They're an inexpensive, travel-friendly way to make my favorite footwear more versatile, and my squats and complexes better. What else could I ask for?
Recommended by Frieda Johnson, copy editor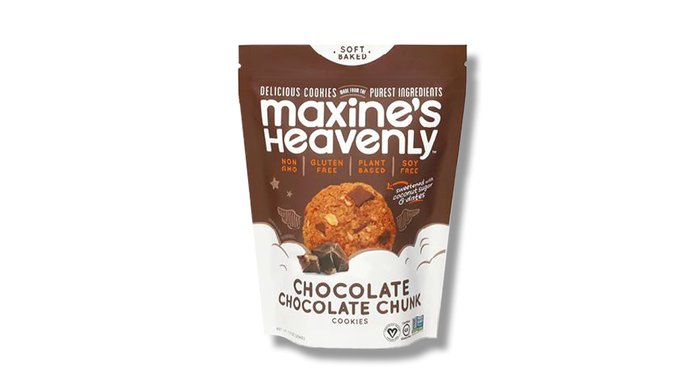 When you have a lot of dietary restrictions, it can be difficult to find store-bought treats you can eat—especially baked goods. While I'm not opposed to baking my own (in fact I enjoy it), sometimes you just want the convenience of a ready-made bag of cookies.
Cue trumpets: Introducing Maxine's Heavenly Cookies! They are gluten-free, soy-free, dairy-free, non-GMO, preservative-free…They're pretty much just made out of sunshine and rainbows. And oats. And chocolate. And they taste amazing! I can't wait to try the peanut butter chocolate chunk and cinnamon oatmeal raisin flavors, too.
Recommended by Kailan Kalina, content editor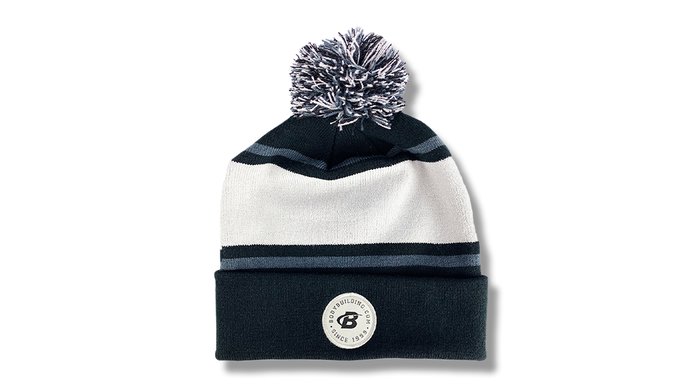 When the weather is cold, my concerns about hat hair go out the window—and beanies are a must. Even if you live in warmer climates, the right beanie is worth wearing just for looks (or for Instagram). If you're in the market for a fresh one this season, our Bodybuilding.com beanie hits all the trends with colorblocking, the timeless B logo, and a beefy pom to top it off.
This is a one-size-fits-all hat for guys or gals, and the neutral colors will go with any of your gym or non-gym apparel. Stay warm out there!