Warmer weather is just around the corner, and that means heading outside. Whether it's jungle gym calisthenics, pickup basketball, or hiking and biking that gets you excited, it's time to shake off the cobwebs and gear up for a more active season. Here's everything you need to get ready for spring.
Strength and Muscle for Beginners
Recommended by Nick Collias, executive editor

This four-week program is one of 17 new releases in BodyFit Elite, and it's the one I would recommend to someone who wants to learn the right way to lift. The training is three days a week, with a full-body approach that focuses each day's volume strategically around certain lifts and movement patterns.
Every workout starts with an approachable version of a big lift, like goblet squats, the dumbbell bench press, or the trap bar deadlift, and then moves into supersets of a few targeted accessory lifts. Each day ends with a variation of a loaded carry. That last part is key! Finishing with a carry will help tie all the work you've done into full-body strength and coordination and make sure your conditioning matches your growing strength.
This is nothing fancy, it's just solid training, and lifters of all experience levels—not just beginners—can have great results on it.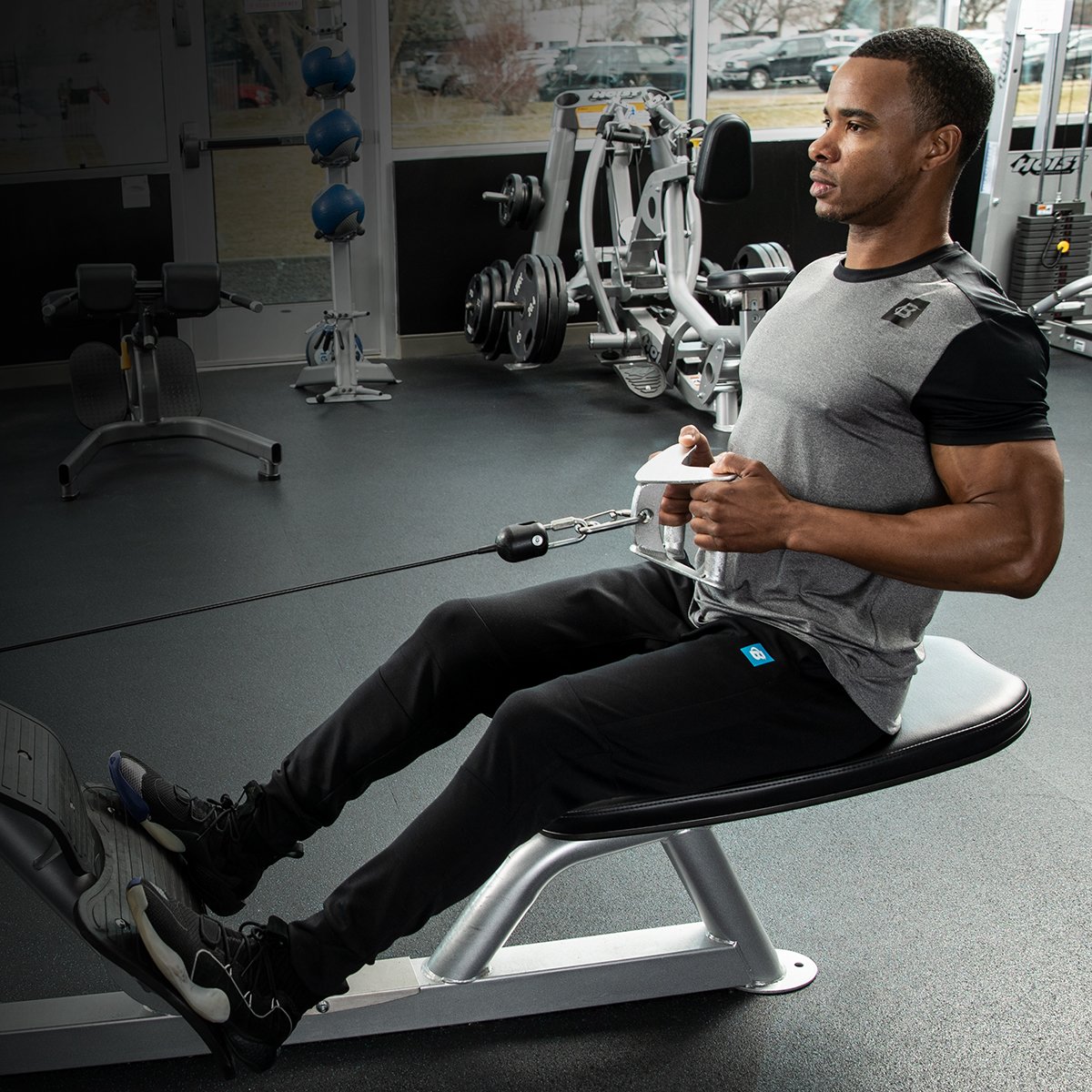 Strength and Muscle for Beginners Program
Follow this full program in BodyFit Elite! You'll get a customizable workout tracker and app, with demonstration videos for all movements. Earn free shipping and store discounts, plus access to 70+ additional programs!
Natreve 100% Vegan Protein
Recommended by Shoshanna Cohen, senior content editor

Since vegan protein powder is still coming up in the world, there just aren't as many good choices as there are for whey. Most of my favorites come in two flavors: chocolate-flavored dirt and vanilla-flavored dirt. Natreve brings a welcome change with its surprisingly craveable Strawberry Shortcake Sundae flavor. The plant-based formula has a mild strawberries and cream flavor that's satisfying on its own and blends well with add-ins like bananas and coconut milk.
Many of the ingredients are organic, and while it includes a number of extras typical of vegan proteins (broccoli stems?), it digests well thanks to the addition of probiotics—sort of like a protein powder and superfood supplement in one. I can't wait to try the other decadent-sounding flavors: Peanut Butter Parfait, French Vanilla Wafer Sundae, and Fudge Brownie Sundae.
Natreve 100% Vegan Protein
Plant based protein powder for recovery & muscle building
"Yoga for Desk Jockeys"
Recommended by Frieda Johnson, copy editor

My main fitness goals at the moment are flexibility and mobility, so sitting at a desk all day does me no favors. Even though I try to be conscious of my posture, I struggle with stiffness and pain after sitting for too long, particularly in my hips, back, and neck. Standing up and moving several times throughout the day, and especially doing some targeted stretching, can make a huge difference in how I feel at the end of the day.
The article "Yoga for Desk Jockeys" suggests six easy yoga poses that target the muscles most affected by sitting and are simple enough to do at work, either right by my desk or in a quiet corner or empty conference room. I've even been known to do them in the airport before and after a long flight. In addition to feeling better physically, taking "yoga breaks" gives my eyes and mind a rest from staring at a screen, and I've found I can focus better when I return.
Weider Pro 8500 Smith Cage
Recommended by Heather Eastman, senior content editor

Getting to the gym can be pretty inconvenient even under the best of circumstances, and sometimes your only option is to work out at home. If free weights and resistance bands aren't enough to help you reach your goals, investing in quality at-home equipment is your best bet.
The Weider Pro 8500 Smith Cage—yes, that Weider—is a convenient way to bust out a full-body workout in the comfort of your own home. It has all the attachments you need to build muscle and strength, including butterfly arms for chest flyes and a preacher pad for biceps isolation. The Smith squat rack allows you to lift heavier weights safely and improve your PR without a spotter, and a multi-grip pull-up station gives you the ability to incorporate bodyweight moves like pull-ups and chin-ups into your routine.
Six foam leg developers are built into the cage to isolate lower-body muscles for a complete leg workout, and unlike other complicated all-in-one home training systems, you don't need to learn new movements. You can perform all the same lifts you do at the gym without getting in your car.
Weider Pro 8500 Smith Cage
7 major training stations including pullies to exercise all the major body parts