With Valentine's Day right around the corner, are you busy reserving a table at your favorite restaurant, booking a weekend getaway with your significant other, or shopping for that perfect gift? This year, why not take it up a notch and give the gift of health to your partner instead?
If you're looking for ways to make this Valentine's Day a memorable one, here are some ideas from fitness athletes who appear regularly on Bodybuilding.com.
Kathleen Tesori
Tesori says she doesn't plan one activity for Valentine's Day—she plans an entire day, and it all starts with coffee.
Sharing a warm beverage first thing can be the perfect way to reconnect with your significant other, says Tesori. It's especially good if you both have busy schedules and rarely have a chance to just sit down and talk.

Remember to watch what you order, she cautions. "Coffee" can quickly turn into a 600 calorie frappa-delic diet bomb that'll derail your hard work in the gym. Choose tea or black coffee, and skip the whipped cream and sprinkles. Maybe dress it up with a little sugar-free sweetener or flavored syrup.
"After coffee," Tesori says, "we like to head out and enjoy something physical, like do some rock climbing, go to a ninja warrior gym, cycle with virtual reality goggles on, or go ice skating. The possibilities are endless!
"For dinner, we might try something we don't usually eat, like sushi," she explains. "If we want to spend the night in, we'll pick some healthy food and cook a meal together, then cue up a romantic movie."
Brandon Johnson
"Valentine's Day is all about the heart, so let's remember to be good to our heart muscle!" says Johnson.
He suggests starting the day with an activity that gets you both moving enough to elevate your heart rate.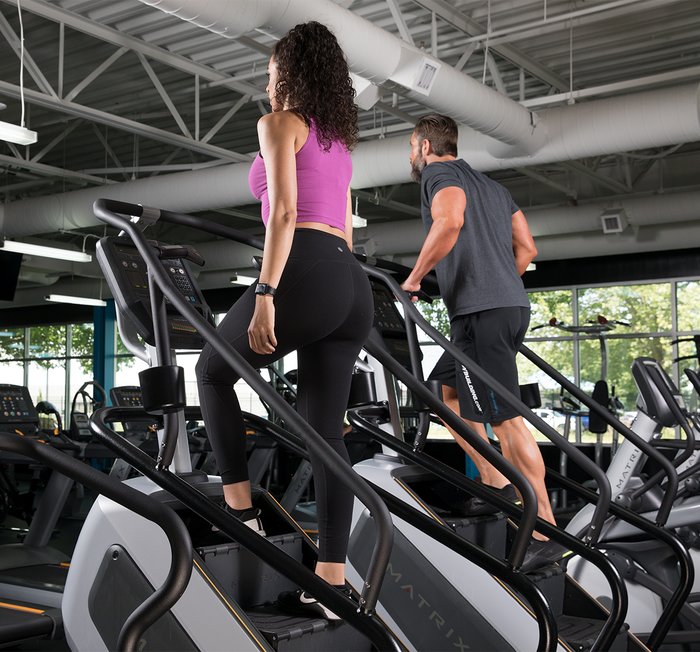 "Getting a good sweat going in the gym or the trail is always an option," he says. "Or do something fun like laser tag. Activities that let you compete against one another can build some fun tension and excitement that just might carry over into other activities later in the night."
Johnson is a firm believer in having his Valentine's Day dinners at home.
"Skip going out for dinner," he advises. "You won't have to deal with all the Valentine's Day crowds and traffic, and it can be a lot of fun—and a lot more romantic—to cook together."
Sharing in the making of a meal, he notes, can give you and your significant other a chance of relax, flirt a little, and enjoy some good conversation.
"You don't have to make anything too elaborate: Just focus on the presentation," he suggests. "Bring out your best plates and fancy silverware, light up some candles, and serve your meal with a colorful garnish on the side."
If you'd rather dine out, Johnson recommends splitting an entrée to keep your calorie intake under control.
Brooke Erickson
"You can make Valentine's Day romantic without forgetting your goals!" says Erickson, another big believer in cooking your own meals so you know exactly what you're getting.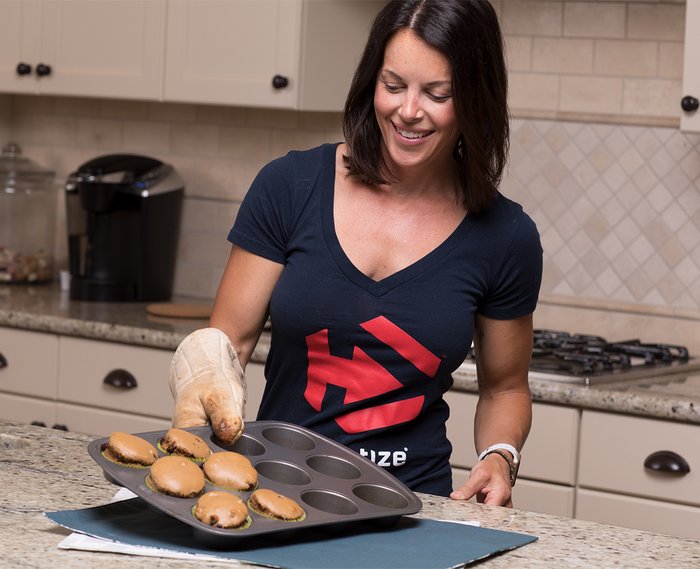 "Plan a meal to cook at home, something that'll feel good in your tummy without adding to your waistline," she suggests, "then have fun shopping together for the ingredients."
And when you're planning the meal, she says, don't forget to make room for a guilt-free, Valentine's Day-appropriate dessert to savor together.
Mike Hildebrandt
For Hildebrandt, planning is key to a healthy and fit Valentine's day.
"When you're planning your Valentine's Day meals," he says, "go lighter on your calories earlier in the day so you have room for an indulgent evening treat with your sweetheart."
He recommends choosing foods that will satisfy your sweet tooth but also keep your calorie and macronutrients in check.
"I recommend strawberries and dark chocolate," he says. "They're both low in calories and provide a tasty treat."
Jessie Hilgenberg
"Think outside of the norm of a typical dinner date with the rose and the box of chocolate," says Hilgenberg. "Make it a day date and get outside!"
Jessie and her husband are raising two girls under three years old, so Valentine's Days at this point are family affairs.
"It can reach 80 degrees in February here in Arizona," Hilgenberg says, "so my hubby, my toddler, and my 5-month-old hit the hiking trails on Valentine's Day. This is the best way ever to celebrate!"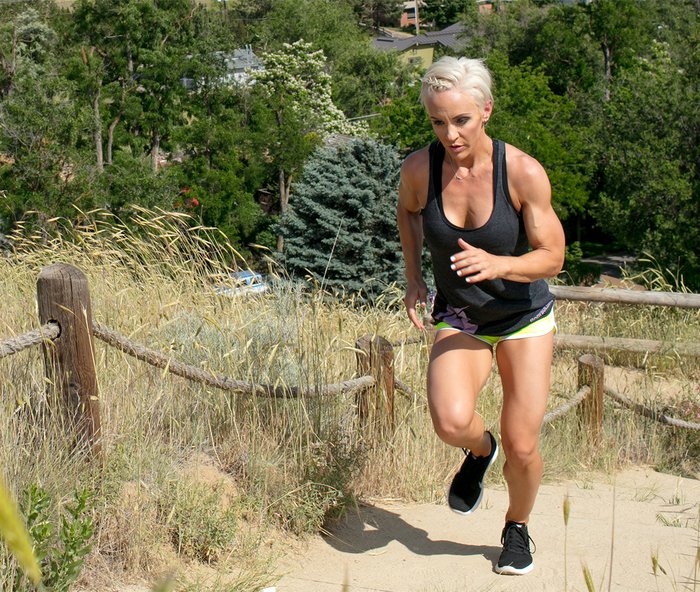 If it's still winter where you are, she says, visit your local rock climbing gym instead of heading straight for a restaurant.
"Climbing gyms usually have great areas to keep your kiddos entertained while you and your Valentine race each other to the top," she says.
And after all that physical activity, she adds, you'll have earned a post-workout meal at your favorite lunch spot.
Lawrence Ballenger
For Ballenger, there's no better way to enjoy Valentine's Day than by kicking it all off with breakfast in bed.
"Start the day by making a romantic breakfast with these sexy red velvet pancakes," Lawrence suggests. "If you really want to be special, use a cookie cutter to cut the pancakes into hearts."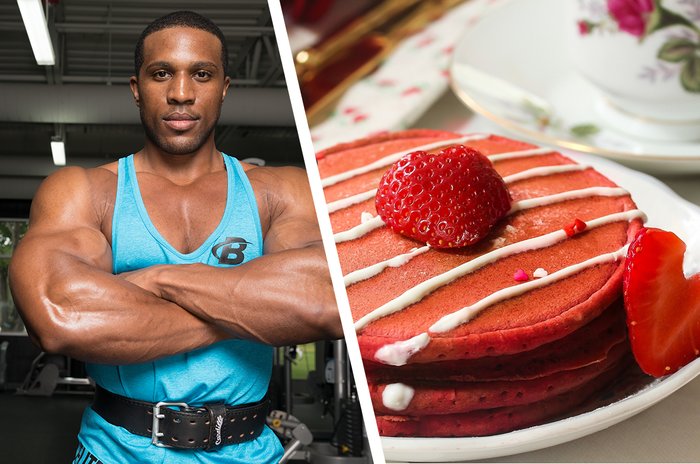 After breakfast, Lawrence says, relax and save your energy so you'll be ready to take your Valentine's Day date dancing.
"Don't do slow dancing though," Lawrence counsels. "Go salsa dancing or to a dance club. You'll have lots of fun—and burn lots of calories. From sun up to sun down, make this a Valentine's Day to remember!"