With all the health, fitness, and nutrition information you could ever possibly need just a Google search away, it's amazing that there are still so many myths about what goes on in your body and your mind in pursuit of better health. Too often, though, more information leads to more confusion, not less.
Jose Antonio, PhD, CEO of the International Society Sports Nutrition and a researcher at Nova Southeastern University in Fort Lauderdale, Florida, puts the following common misconceptions to rest. RIP, bro science.
Myth 1: High-protein diets are bad for your kidneys
The recommended daily allowance (RDA) for protein is 0.8 grams of protein per kilogram of body weight. In contrast, here at Nova Southeastern, we have data showing that if you're a trained male bodybuilder and consume 3.3 grams of protein per kilogram of body weight per day (four times the RDA), you'll experience no harmful effects to your kidneys, liver, or blood lipids.


Myth 2: High-protein diets leach calcium from your bones
This myth about high-protein diets says that consuming too much of it can make your bones brittle and weak. We have done studies up to six months in length that looked at the effect on the bones of women who consumed 2.5-3.0 grams of protein per kilogram of body weight (about three times the RDA). We found no decrease in bone health. In fact, the data suggested that if women eat a high-protein diet, they may increase their lumbar bone-mineral density.

Myth 3: Muscle soreness is caused by a buildup of lactic acid
You might have heard a massage therapist saying, "Today, I'm going to massage the lactic acid out of your muscles so you won't be sore." Sorry to burst their bubble, but lactic acid, aka lactate, has nothing to do with delayed-onset muscle soreness. DOMS is primarily caused by doing eccentric loading or negatives, or by doing exercises that tax your muscles in new ways. In either case, the soreness comes from micro tears in your muscle fibers.
Lactate isn't a metabolic poison and it doesn't cause soreness. In fact, it's a fuel source used by your heart, brain, muscles, and kidneys.


Myth 4: You lose more fat by decreasing fats…or carbohydrates
Some people say the way to lose body fat is to follow a low-fat, high-carb diet, while others insist it has to be a high-fat, low-carb diet. The truth is, if you keep protein the same and reduce your total daily calorie allowance, you should lose pretty much the same amount of weight with either approach.
In other words, you lose body fat by keeping your protein the same but reducing your daily allowance of calories. When you compare one diet to another, it is usually the one that's higher in protein that leads to greater body-fat loss.


Myth 5: Taking creatine causes cramps and dehydration
In studies of how the body reacts to exercises done in abnormally high heat, researchers have found that subjects who take creatine perform better. There is simply no scientific basis to the persistent idea that creatine causes cramps, dehydration, or both.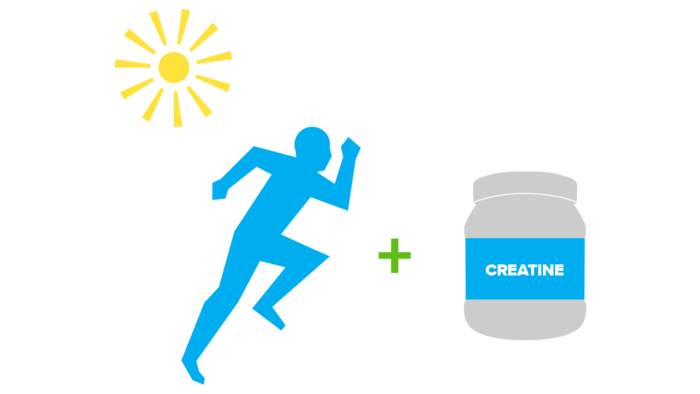 Myth 6: Women who strength-train get big and bulky
Look in any college gym and you'll see lots of young men doing prodigious amounts of lifting and eating, in hopes of gaining as much weight as possible. Try as they might to bulk up, it usually doesn't happen. Yet many women feel they'll suddenly get gargantuan muscles from lifting even light weights. The fact is, it is very difficult for anyone—especially women—to add muscle mass or lean body mass just by lifting weights.

Myth 7: Artificial sweeteners are bad for you       
Robust data shows that artificial sweeteners such as Sucralose or Aspartame are indeed safe. Experiments in which scientists give animals very large doses of these artificial sweeteners do reveal problems, but when taken in the normal amounts humans consume, there's no evidence these sweeteners cause harm. When it comes to satisfying your sweet tooth, these sweeteners offer a safe substitute for sugar-filled foods and beverages.

Myth 8: It doesn't matter how much you eat, as long as you eat "good food"
Both the number of calories you consume and the quality of the food you eat plays a role in your overall physique. You can't ignore either one. Unless you are following some superhero workout plan or are skiing across Antarctica, you can't consume 5,000 calories a day without putting on some body fat. Eat 20 avocados a day—a healthy food—and you're still going to weigh more. That's all there is to it.
You can, however, overeat a bit—as long as you're getting those calories from protein. Based on existing research, it appears that even if you consume 300-400 extra calories of protein each day, your body won't create additional fat. If, on the other hand, you overindulge in carbs and fat, get ready to loosen your belt a notch or two. You can't just sit down with a big jar of peanut butter, eat it all day long, and not expect to gain weight. Sorry.
Myth 9: You have a few hours after your workout to get your protein
Here's the question: After you've finished your workout, should you consume your 20-40 grams of protein immediately after, or can you just go home and wait for up to an hour or two?
Many people think that as long as you get your protein within your "anabolic window," a period that lasts for many hours after a workout, you'll be fine. I think that's the wrong way to look at it. The question is whether there is any value or benefit to holding off on your protein consumption, and the answer is no. There's absolutely no value to it.
The pragmatic answer then is that when you're finished training, whether you were lifting or doing cardio, drink your protein shake as soon as possible. There's no clear drawback, and may be some potential benefit.


Myth 10: Caffeine is a diuretic agent that can lead to dehydration
When you look at the data on exercise and caffeine, it is clear that caffeine improves exercise performance. But does it also cause the body to urinate more? There is some evidence that it might have a very mild diuretic effect, possibly when consumed as a cup of strong coffee. In general, the data does not support the theory that caffeine is a diuretic.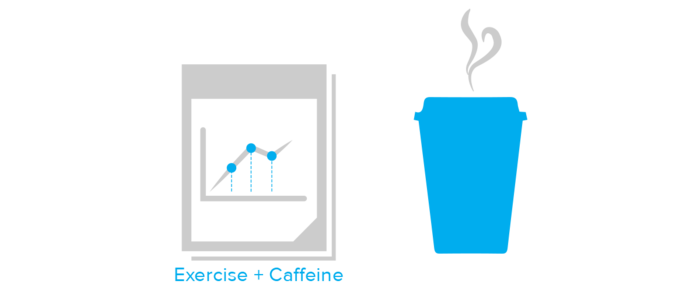 Myth 11: The best way to lose body fat or weight is through exercise
According to the data and studies, exercise alone is a poor way to lose weight or body fat, mostly because most people don't exercise enough to matter. Even if you ride a bike for four hours a day or work out at the gym for 60 minutes a day, you're just not burning that many calories.


The primary driver of fat loss is diet. If you're in the gym for an hour, you might burn 300-400 calories, which is very easy to replace with even a small meal. If you change your diet throughout the day, though, it's much easier to create a caloric deficit, one that will result in more fat loss than exercise only.
Exercising more or changing the way you exercise—without reducing your caloric intake—isn't how you lose body weight. You have to do both together.