Fitness 360: Ashley Horner, Fitness Forward
Ashley Horner lives on a remote island but shares her knowledge with people all over the world. Follow her full program and put your fitness forward!
Achievements in life have different values. Winning a competition, getting married and raising a family call those value assessments into question. What's more important?
But if you have the energy to do it all, the question is moot.
Ashley Horner

Watch The Video - 10:31
Meet Ashley Horner, who is the total package wrapped with a lovely bow. The exotic beauty (native American, part Choctaw) dedicates part of every day to staying fit.
Even on her rest days (which she spends tooling around the tropical island of Guam), she runs the beaches, hikes and swims in the colorful waters of the Pacific Ocean.
But this mother of two is also a figure competitor, and a damn good one.
Being on an island isn't as isolated as it once was. Ashley is completely connected with the fitness world via social media and email. She guides online clients half a world away.
Look out America! In a few months, this Choctaw warrior will return to the mainland and renew her quest for fitness excellence.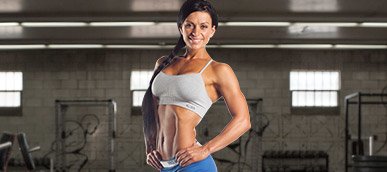 Ashley Horner lives on a remote island but shares her knowledge with people all over the world. Follow her supplementation program and put your fitness forward!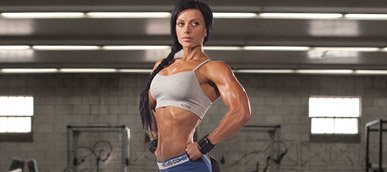 Ashley Horner lives on a remote island but shares her knowledge with people all over the world. Follow her nutritional program and put your fitness forward!
Ashley Horner lives on a remote island but shares her knowledge with people all over the world. Follow her training program and put your fitness forward!
A Woman In Motion
Horner is an Oklahoma girl, born and raised. She spent her childhood outdoors, on a large ranch. Her summer passed riding horses with her father, bailing hay and fishing the ponds behind their Rockin' D Ranch.
"You could say I was a Tomboy, never wanting the girly dolls to play with," Horner said. "I was always trying to keep up with my older brother. So at a young age my Mom and Dad put me into sports, playing a variety of all kinds. I stuck with soccer, playing competitively through high school." She walked on to the collegiate soccer team at Northeastern University in Oklahoma.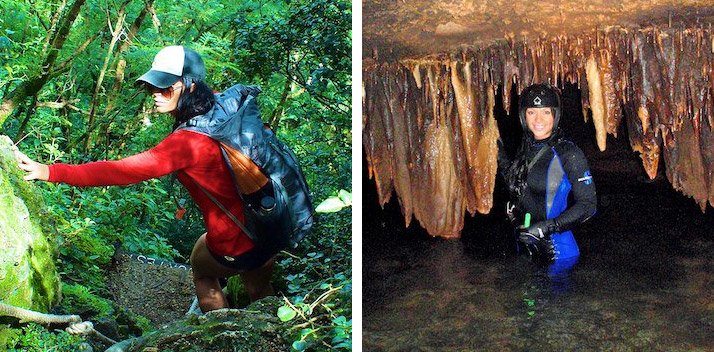 Ashley will play for the Guam National Women's Soccer team this summer. She also does dragon boat racing and participates in numerous outdoor athletics. Ashley's athletic prowess spreads across multiple mediums. She does crew, gymnastics, CrossFit and is an avid runner.
After she gave birth to her first son, she wanted to lose the weight and rekindle her love of fitness. That decision, and countless since, put her on the path to the Figure stage. She is now an NPC competitor, and up-and-coming rival to the best in the division.
Her community involvement inspires those around her. She's organized events for both the Wounded Warrior Project and American Cancer Society. She lost her father to cancer, which he called a '6-letter' word. His loss inspired her to give time and energy to help others who've lost loved ones.
"It echoed through my body, reminding me that my time here is not promised," Horner said. "But while I am here I will make a positive influence on all of those around me."
We could go on and on, telling you how genuine and kind Ashley is, how she leads by example and teaches her sons how to be strong in the face of adversity. But, we'd rather let her say it herself.
Fitness Forward
Ashley is constantly on the move on Guam. She won't rest for anything. Learn how she uses this island paradise as her own private playground and sets an example for her young boys.
Guam is a small island that is only 212 square miles, stretching 30 miles long and 2 miles wide. It is located in the North Pacific about three-quarters of the way from Hawaii to the Philippines.
When I travel back to the United States, my air travel time alone is more than 17 hours, not including layovers.
Guam is very tropical year round. Every day, temperatures reach more than 85 degrees. I love it and will miss it when we move this summer [2012]. Coming to Guam has magnified my training.
The land has become my training field. I have had some of my most intense workouts, from swimming in the ocean to long hikes and jumping off waterfalls. This little island has done so much for me.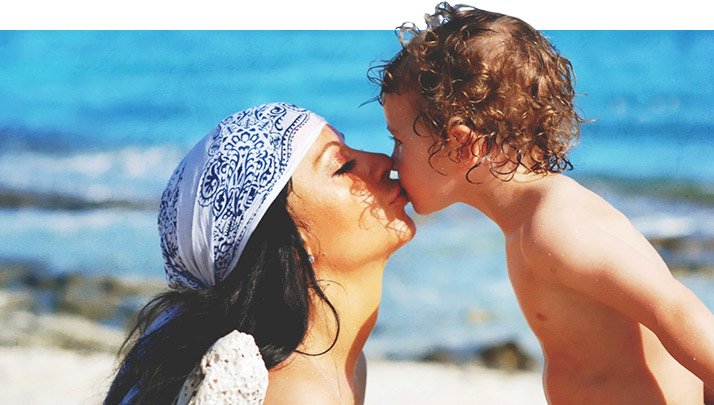 I moved here with very little clarification on what or who I wanted to stand for … I learned more than how to live, I learned to become alive. Being secluded from the States, I was able to completely focus on all of my goals and aspirations. I kept my head down out here and it pushed me even further, no distraction, no clicks, just me competing against myself everyday.
I've also grown so much the past two years as an athlete. I have been a part of the Dragon Boat racing team. Practices were held early morning, before the sun was up. I started playing for the Guam Women's Soccer team and recently got invited to play on Guam's National Soccer Team, which is a huge honor. Practice is 4 nights per week for 2 hours.
I've learned to scuba dive and have been fortunate to dive some of the most beautiful waters in the world, see some amazing creatures, and explore a different life. When I came to Guam, I felt like I stepped back in time 20 years. Life is simple here. The people of Guam place value in God, family, and friends … not on material objects, not on superficial things that don't matter.
It grounded me, made me realize there is so much more to life. On Sundays, businesses close and the days are spent having fiestas on the beach with family.
Since being on Guam, I've been able to put together charities for the Guam American Cancer Society, and for the Wounded Warrior Project. I have been able to spread the love for fitness to this small little island, but I'll never be able to give back as much as it has given me.
Has your experience given you a global perspective on fitness?
I've realized that you can go anywhere in the world and have something in common with someone who shares your passion for fitness.
Regardless of race or ethnicity, having the same goals and passion is like a brotherhood or a sisterhood in this industry; it doesn't matter where you're at in the world.
There are some pretty fit girls out here in Guam! They read the same articles I do, follow the same people and get on Bodybuilding.com, but they still have a lot of questions.
Guam has its own small bodybuilding show. The thought of competing in the states seems so terrifying to most of them. Some of the girls I know out here would kick some booty in the states!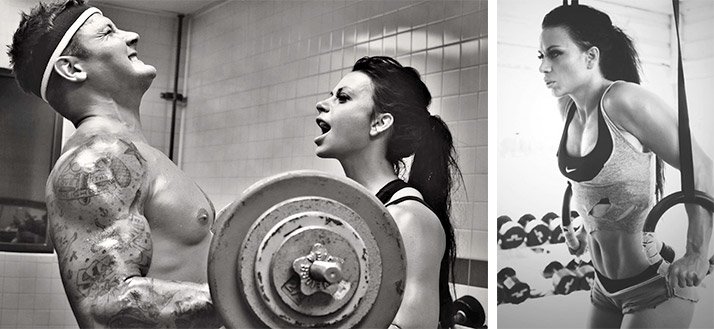 When the time comes, if Tripp or Cash decide they want to be a part of the United States Military, I would be so proud of them.
As a mother, you always worry about your children, especially when they volunteer to put their life on the line or at risk.
It's my job now to teach them to be brave through all things, to give them the confidence to overcome all challenges that may stand in their way.
It's up to me, as their mother, to teach them now by example to always give 100 percent. And, if there is something they want in a career, to go after it full force, never backing down.
So yes, when the time comes and it's a decision they make, I will make sure they are ready to be leaders. Not just leaders, but the ones everyone else is trying to catch.
Life is all about choices and the one constant in life is change. The world is changing all around us. I've learned to continually mold myself to whatever situation I'm in.
Competitively speaking, it has been hard; booking a flight and traveling 17 hours to do a competition was a lot. Since being in Guam, I have done 4 shows.
I would begin months in advance preparing my travels, making every single day I was in the States count, from the moment I landed to the moment I took off.
I would book photo shoots, have my press cards ready. If there was an expo going on with the competition I had to map out the companies and people I wanted to meet. I would walk right up to them, introduce myself, give them my press card or my portfolio and then move on to the next thing.
My time was so valuable and short, I used every second I had pushing my name and promoting myself as a competitor and an athlete.
I never took it for granted. I had to leave an impression. I had to stand out.
To be honest, I love it-the more people I get to meet, the different parts of the world I get to see and experience.
With social networks the way they are now, you can be anywhere in the world and still keep up with your friends.
If you would like to get Ashley's full nutrition, training and supplementation programs, click the links to her other pages.
To connect with Ashley via social media, go to her BodySpace and Facebook pages or check out her website. She also has a youtube page!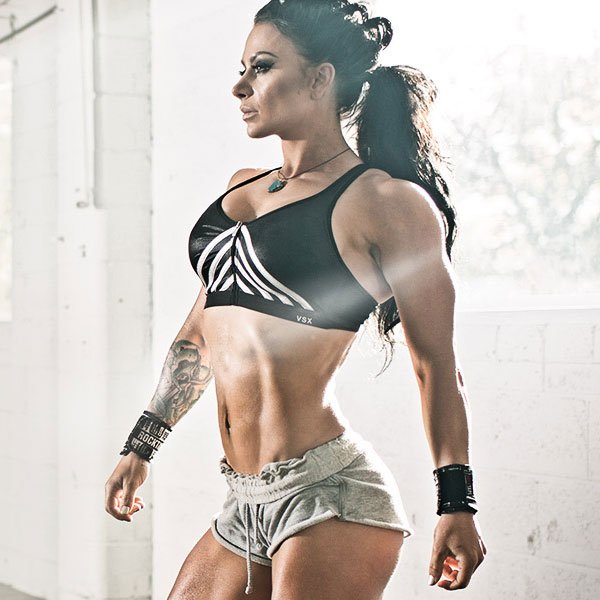 Get Fit in Six Weeks with Charlie Mike!
Try Ashley's Horner's intense and effective Charlie Mike plan, along with over 40 other fitness plans, for only $8.99/month!