With his wavy blond hair, ripped body, and laid-back smile, Shaun Stafford has all the makings of a buff beach dude (a British buff beach dude, to be exact), which might explain his affinity for the wave-loading approach to back training.
Wave loading is an advanced strength technique where weights go up and reps go down over the course of a few sets. Advanced lifters typically do multiple waves, with early waves preparing the muscles to lift heavier on later waves. Stafford starts his workout by adding his own twist to the wave technique by doing one wave apiece of two classic heavy back moves: weighted chins and Pendlay rows.
That's a lot of work in and of itself, but Stafford's back day is just getting started. Do this workout every second or third week to give your body time to fully recover.
"This workout is a great way to throw a curveball into your back training, but it's incredibly demanding on your central nervous system," says Stafford.
Shaun Stafford's Wave-Load Back Routine
The workout doesn't include warm-ups. Do as many warm-up sets as you need, but never take them to muscle failure.
Choose a weight that enables you to reach the target rep at muscle failure with good form.

+ 5 more exercises

BodyFit
$6.99/month
2,500+

expert-created single workouts

3,500+

how-to exercise videos
Detailed workout instruction
Step-by-step workout tips
Training at gym or at home
Access to Workout Plans
Access to Bodyfit App
Store Discounts
Already have a Bodybuilding.com account with BodyFit? Sign In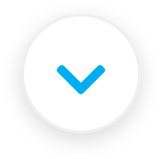 What comes with BodyFit?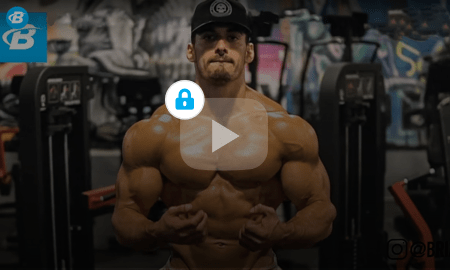 Instructional Videos

Don't risk doing a workout improperly! Avoid injury and keep your form in check with in-depth instructional videos.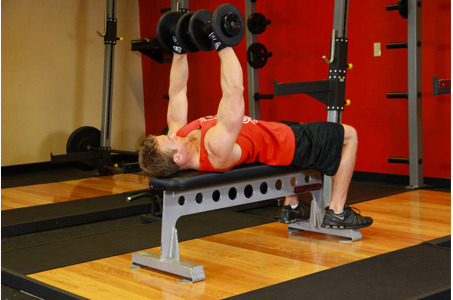 How-to Images

View our enormous library of workout photos and see exactly how each exercise should be done before you give it a shot.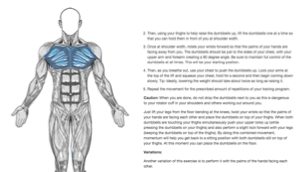 Step-by-Step Instructions

Quickly read through our step-by-step directions to ensure you're doing each workout correctly the first time, every time.
Find the Best Loads for You
Calculating your loads for an intense workout like this can be challenging if you're not familiar with your upper-strength limits—especially for Pendlay rows. If you've never done Pendlay rows before, spend a few sessions perfecting your technique and moving up in weight before attempting these very heavy-weight sets.
If you need a hand figuring out your loads, use the Bodybuilding.com 1RM calculator to get a ballpark figure for your 4RM, 3RM, 2RM, and 1RM based on what you can do with other loads. But as with any movement, adjust your weights as necessary to hit your target reps.
Stafford's Exercise Technique Pointers
Neutral-Grip Pull-up
Make sure your grip is firm around the bars and your chest is high as you pull yourself to the top. "When you hit the top, squeeze your lats before slowly lowering yourself," Stafford says.

Pendlay Row
Think of this as a cross between a barbell deadlift and bent-over row. Like a deadlift, the bar settles on the floor between each rep. The form and execution are very similar to a bent-over row, except you'll be using explosive form on the concentric phase. A weight belt to protect your lower back might be a good idea.
"Pendlay rows are a bit different from the standard bent-over row because you're focusing on only the concentric part of the lift," Stafford explains. "I want you to pull that bar toward your body with maximum effort. Control it back down, but don't worry about the eccentric rep." Start in the bent-over-row position with the barbell on the floor.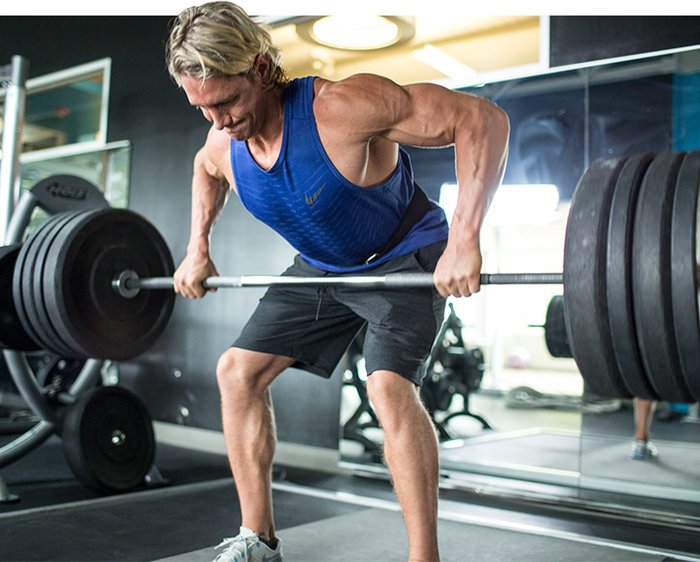 Lifting such heavy weights can lead to central nervous system fatigue, so take the full 3-minute rest between sets. To be extra careful, don't move to the next set until you're 100 percent ready.
Wide-Grip Lat Pull-Down
"The first half of the superset. This one uses a wide, overhand grip on the lat bar," says Stafford. "Keep your chest up, contract your lats, and really squeeze and feel every rep of the lift."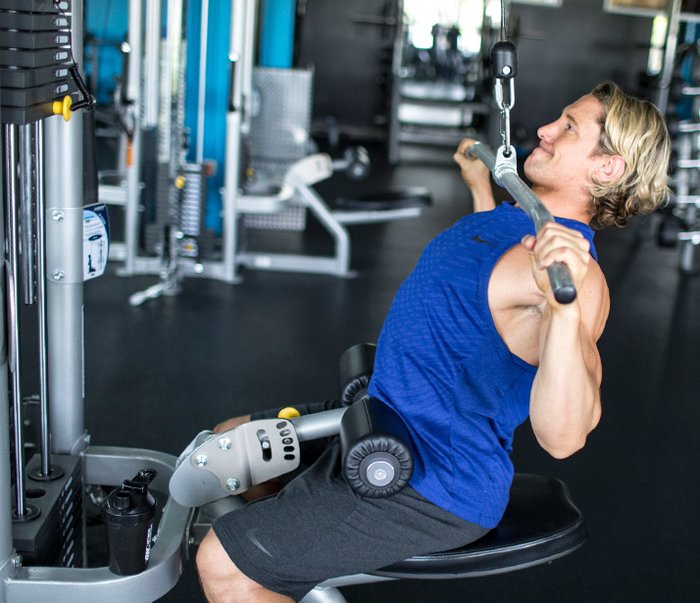 Neutral-Grip Lat Pull-Down
The second movement enables you to hit the lats from a different angle, effectively extending your wide-grip set but with a slightly different stimulus. "A quick way to make this exercise more effective is to have a couple of cloth handles ready to slide over the lat bar."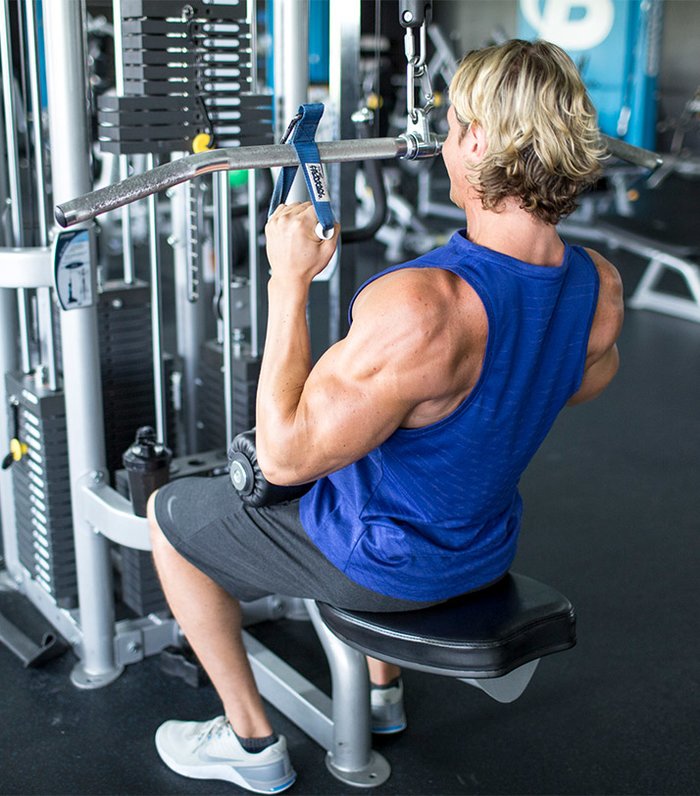 Seated Cable Row
These supersets are tough, so you'll be looking for someone to throw you a life preserver right about now. But by putting together unilateral and bilateral exercises, you'll get the most out of this move—and overcome any strength imbalances between sides.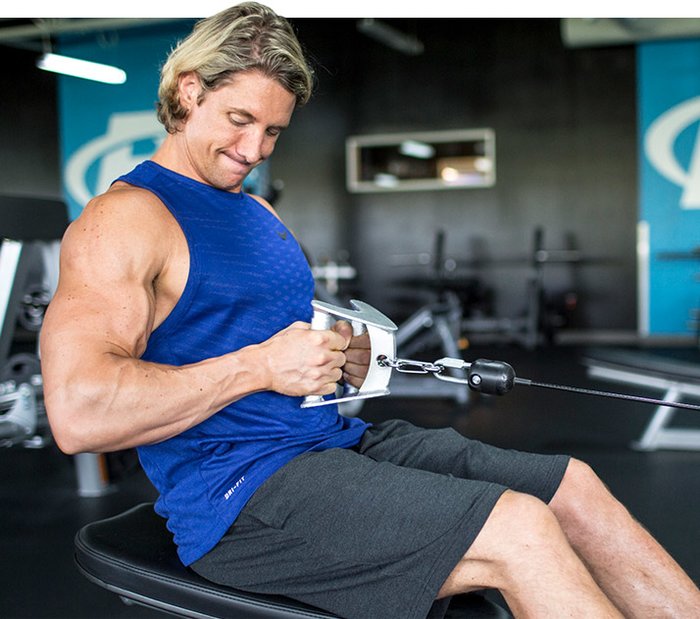 "Combining similar exercises in slightly different ways increases the degree of overload on the muscle, which means your lats will be burning," Stafford promises.
Single-Arm Cable Row
Perform this unilateral movement with your body stabilized on an incline bench. Keep your body square to the pulley. "I prefer to supinate my hand as I pull, to put more tension on my lats," Stafford explains.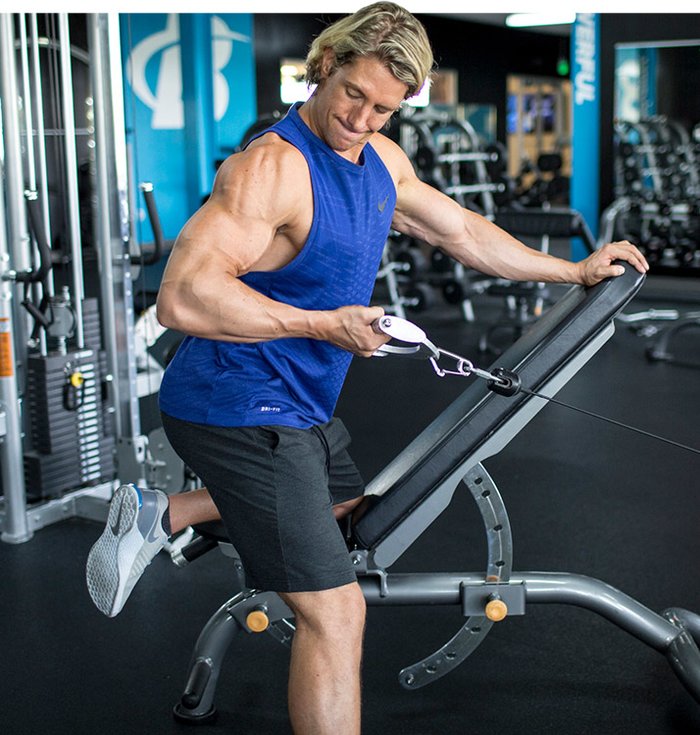 Rope Straight-Arm Pull-Down
You'll finish the workout with a focus on lat-isolation work. These lighter-weight movements arefor the end, so you can take your lats to full fatigue. Combining straight-arm pull-downs with face pulls for higher reps high generates a very significant pump. Once again, you'll be feeling the burn.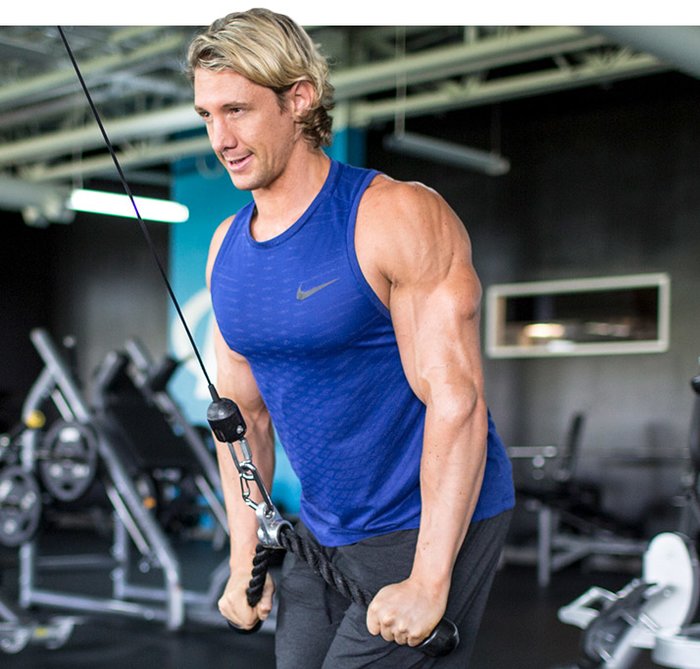 "Set the cable with the rope attached to a high position and take a neutral (hammer) grip," he says. "Keeping your arms straight with elbows unlocked, contract your lats to pull the rope into your thighs. Hold and squeeze briefly at the bottom before slowly releasing."
Face Pull
For this final move, drop the pulley to eye level and stand away from it, grasping the knob at the ends of the rope with an overhand grip. "In a smooth and controlled motion, squeeze your shoulder blades back, keeping your elbows high and pulling into your face," Stafford explains. "Squeeze hard at the peak contraction, slowly letting it return to the start position."