In the early 1980s, Lenda Murray was at a crossroads. Her long-held dream of being a pro cheerleader was leading her in one direction, while her natural tendency to build and carry muscle was pulling her in another. Only as she strengthened her resolve and overcame resistance—internal and external—could she become one of the all-time greats of a fledgling sport.
Here's how the 8-time Ms. Olympia changed her life and became a bodybuilder.
Barking Up the Wrong Tree
My goal when I graduated from college was to audition for the Dallas Cowboys cheerleaders. I made it all the way to the 45 women who they select right before the season to go off to training camp. But in the process of doing so, the head cheerleading coach said she would like me to "lose some weight" before coming back the next season.
I was devastated. I had a muscular physique then, kind of like a fitness competitor—not smooth like a cheerleader. But I looked at it as, "OK, this is something that I can do." So I joined a hardcore gym with the goal of losing 5 pounds. But really, I was trying to lose my "athletic" look. I just didn't know that yet.
During these tryouts, my best friend at the time started to compete in bodybuilding.
When I returned from Dallas, her coach, Ron Love, said to me, "Don't be disappointed. You're just barking up the wrong tree. You have these wonderful shoulders, small waist. You have the quadriceps. You're trying to be something that your body doesn't want. Your gift is bodybuilding."
But I was so passionate about being a cheerleader that I couldn't hear it yet. So I continued on that journey to lose weight.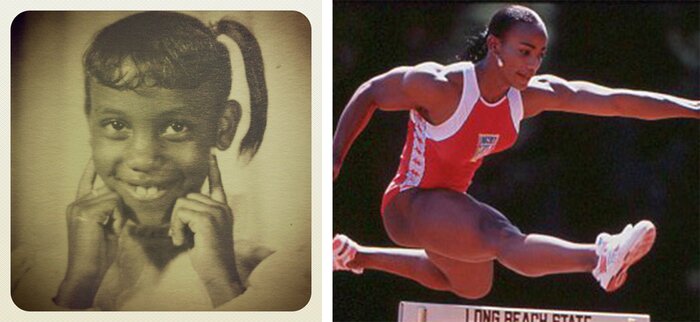 Making the Change
As my friend was in the process of getting ready for a competition, I watched her train. I watched her dieting. I watched her putting together posing routines and getting her posing suit and all that.
One day—I can see it as clear as ever—I was sitting there in a dressing room with her as she shopped for clothes. She had definition in her chest, shoulders, arms. And I thought it looked good. It was feminine, and also natural. I looked at her body, I was like, "Wow."
Shortly after, I started weight training.
A Different Vision of a Different Body
Once I started lifting, my body changed pretty quickly. But it was challenging in many ways. Not only I was giving up my career, my friends were also all cheerleaders. They were watching my body change, and saying, "What the hell are you doing?" I got lots of resistance from my family, my friends—even my work.
I wore a suit to my job in a big conservative organization, and I would hide and try to cover up my physique. But I couldn't always hide. One day, I had a magazine with pictures of some female bodybuilders training. I was making copies, and I left the original on the machine.
My boss came to me. He gave me the pictures and said, "What's this? You can't possibly be interested in looking like that." I'll never forget that.
Like Looking at Another Person
I started out competing at the Miss Michigan—against my best friend. And I was driven. I was an athlete, so I knew how to follow all the rules and do everything I needed to do to get here. I barely had time to look up, and I had my first Miss Olympia title four years later. Then, I had more consecutively.
Everything happened so fast that I didn't have time to really grasp what was happening. When I look at a photo of myself from the times when I was competing, it's like I'm looking at another person. But I had to work to be that person every single day. Every time I had to train when I didn't feel like it. When I had to eat something that wasn't tasty, or weigh and measure food. The whole process made me into a kind of machine.
The Power that Came with the Physique
Part of what drove me through the first years of competing was the power that came with the physique that I built. When I walked into a room, or when I walked into the grocery store, I didn't have to open my mouth. People just saw this unique female who had enough courage to think outside of the box and to do this to her to her physique.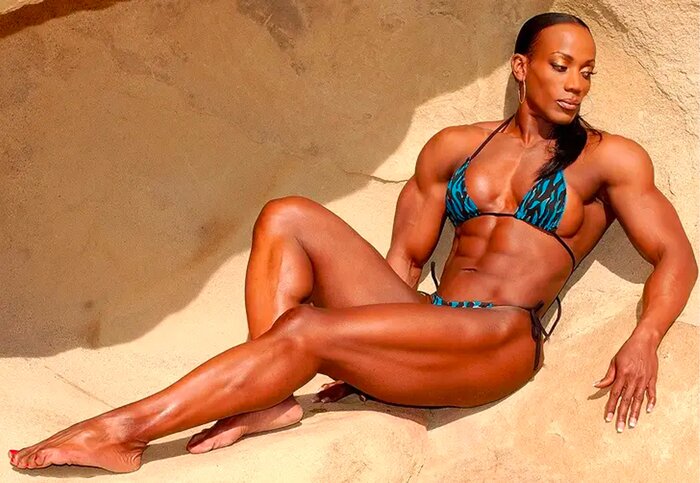 Women bodybuilders don't usually welcome necessarily someone wanting to question if I'm a female or a male, but we welcome the fact that I ignited something in you. I made you a little uncomfortable.
The resistance I felt really only started decreasing when I won the Ms. Olympia—when there was evidence of success. A lot of my professional cheerleading friends were aspiring models trying to get into magazines like Essence, Allure, Vogue. And all of a sudden, I was there by way of being this unique, different person. I actually made it into the Sports Illustrated Swimsuit Issue, which was so fascinating to me.
There was some resentment from some of them, but others were proud of me. They said, "You did it, and you did it completely your way. You did not do it the traditional way."
Do You Consider Yourself a Role Model?
I ask this question of all the women who win the Olympia—figure, fitness, whatever. I say, "Do you consider yourself to be a role model?" Every year I put my title on the line, I knew the importance of being the face. Being in the magazines. Representing. I had a responsibility to look healthy. And in the photos that were taken after the Olympia, I wanted to show that.
When I was trying to be a Dallas Cowboys cheerleader, that was my one goal. I wanted it more than anything, but I had to let go of it. I had to accept, "You have an athletic physique, Lenda, and you are perfect. That sexy dancer type, that's not your physique. That's not your natural gift."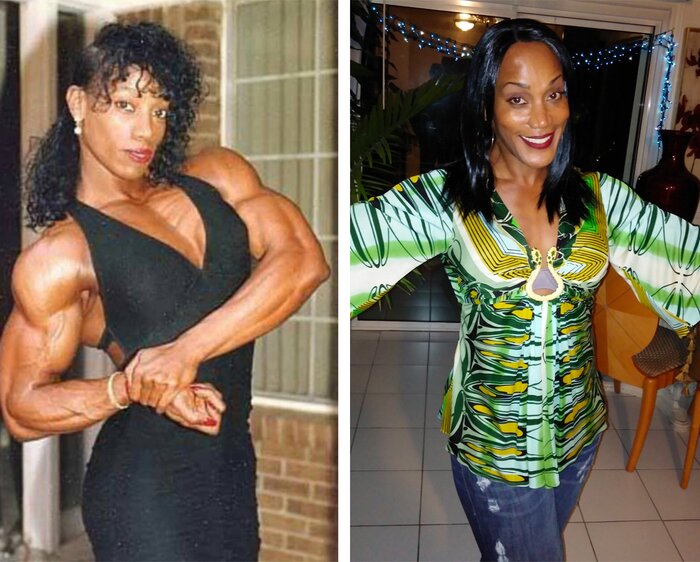 That's the message I share with people: If you're trying to make yourself something that you're not, then you're competing with yourself—and your physique is only going to do so much. But if you're true to who you are, the result will be very different.