Most of us have heard the phrase - "Look good. Feel good". This certainly applies to what we wear when we workout. To achieve better performance, we want to dress the part. Here is how HYLETE describes the benefits of appropriate apparel and how their brand is built for it.
Better Fit = Better Performance
Why do premium quality and attention to detail matter for your athletic apparel? We can examine this through the viewpoint of those who rely on their clothing to focus on their job. Studies have shown that apparel in a working environment, such as a uniform, can have a physiological impact on performance. An article titled, Comfort Testing and Fit Analysis of Military Textiles examines the impact that clothing, and in this case military uniforms, can have on performance. It emphasizes "wear comfort" and the right fit as an essential part of any successful military operation.
According to this analysis about military uniforms, "They must provide protection, durability, and comfort in a wide range of hostile environments. For the soldier's clothing systems, the aim is to develop lighter, more breathable and comfortable materials, with no compromise on ergonomics and operational capabilities (Schmidt, Paul, Classen, et al., 2016)"
This physiological impact proves the importance of the right clothing during the most extreme situations. Through a different lens, if we're examining this within the world of professional athletes, one sports journal found that satisfaction with uniform fit can improve body perceptions. This can ultimately impact the athlete's confidence and performance in their sport. If you don't feel good about how you look, it can influence how you perform (Zunker, Karr, Sherman, et al., 2014).  
The question is, can a better fit influence better performance? The team at HYLETE thinks so.
HYLETE Products Are Built for Performance
When the HYLETE Product Team goes to work, we focus on every detail of a new product's design and attributes that give it the next-level functionality to inspire confidence and deliver on fit, feel, and function.
1. Fit
Extensive fit sessions and testing go into each design. We never cut corners in making sure to deliver the best fit for real bodies and we understand that many individuals within the HYLETE community have worked hard for their muscular glutes and thighs. For this reason, we use real community members during our in-person fit sessions (believe it or not, most companies still use mannequins). HYLETE fit testers represent a wide range of body types and performance levels, from bodybuilders to endurance athletes.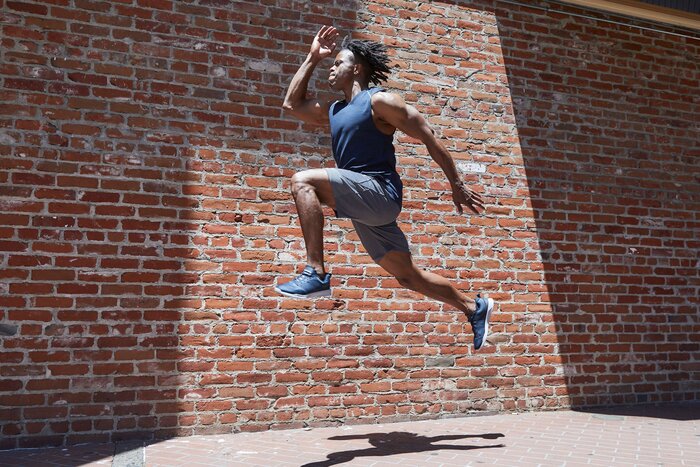 In an effort to get you in a close to custom fit, we offer up to five different lengths in our men's shorts line and we make it easy to find your best fit with our Perfect Short Finder.
2. Feel
Every HYLETE design starts with fabric technology that is finely tuned for your preferred training discipline. We incorporate plenty of stretch and durability in the construction of our high-performance apparel for a comfortable fit.
A couple of community favorite fabrics include our temperature regulating Flexion and our high stretch Flex-Woven fabrics. The Flexion fabric offers comfort and breathability that transitions with the seasons, spanning across a collection of products from jackets to shorts and joggers. The Flex-Woven fabric is lightweight and quick-drying, featuring all-way stretch and breathability to wick sweat, even during the toughest workouts.
HYLETE products feature attributes that can surprise you and functionality you may have never felt before. An attribute that may appear simple, like seamless sleeves, can make every bit of difference for your performance. Our Raglan Sleeves extend in one piece up to the collar without a shoulder seam, for increased mobility and comfort. This attention to detail allows us to create products throughout our entire line that offer a full range of motion without fear of an item tearing (or encountering the dreaded see-through fabric when performing deep squats). Another powerful attribute that most athletes don't think about until it's a problem, is the right stitching. Our products are constructed with Active Stitching for reinforced durability so you can push your gear to its limits without worry.
3. Function
One of our most dynamic product attributes exists within our extensive collection of men's shorts. Unique lacing systems with no pressure points offer a secure and comfortable fit that always lays flat against the skin, never scrunching or bunching. Our patented two-way drawstring lets you tie up on the inside or outside of the waistband, and is found in HYLETE's most popular performance shorts. Another popular attribute in our shorts line is our pocket placement. Perfectly placed pockets sit high and back on the hip, staying out of the way so that you can securely store your items without them bouncing against your leg while you move.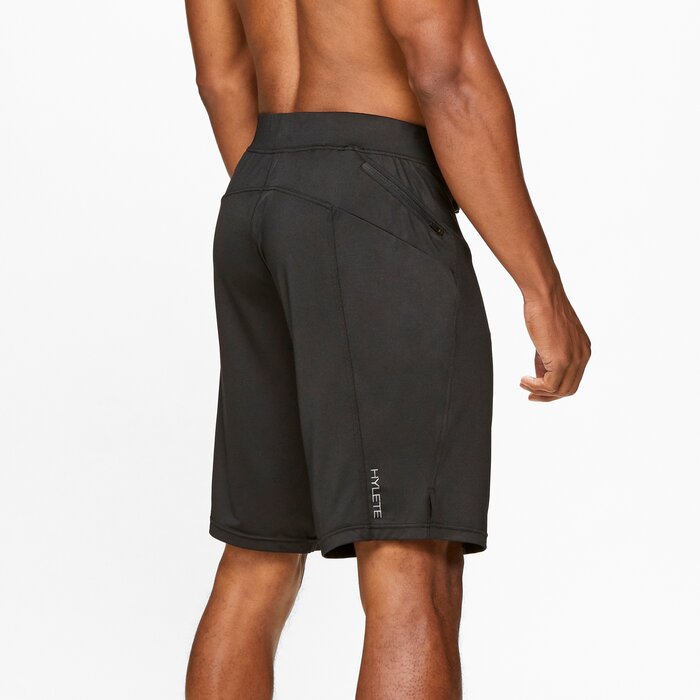 60-Day Performance Guarantee
HYLETE has a community of athletic-minded individuals who seek out the right gear to hit all of the marks for fit, feel, and function. It's more than just looking the part, it's also about the performance. This is why we offer a 60-Day Performance Guarantee for all HYLETE products. We want you to love your HYLETE gear! If you're not 100% satisfied with the quality or performance of your purchase, you can return it for a full refund within 60 days.
You might wonder what makes us so confident that you'll love your new HYLETE apparel. The short answer is, we take community feedback seriously. Through periodic surveys, we are able to engage directly with our community members and ask them about the products they want to see get made. Many of our survey questions ask users to reflect on existing products, helping our team identify opportunities and make improvements to new iterations. For example, one of HYLETE's bestselling men's products, the Verge III Short, is now in its third iteration with each new iteration including upgraded features based on community feedback. With over 67,000 5-star HYLETE product reviews to date, we believe strongly in the quality of our products and our ability to listen to our community.
About HYLETE
HYLETE, a fitness apparel brand that is community built and driven, was founded in 2012 with a focus on building great products made to withstand intense training sessions and also offer comfort outside of the gym. The company offers an extensive line of men's and women's fitness apparel and gear that is built for performance and inspired by community feedback. HYLETE strives to promote the overall well-being of its community with content made by and for community members, showcasing their expertise, influence, and passion for living a fitness lifestyle.
References:
Schmidt, A., Paul, R., Classen, E., Morlock, S., & Beringer, J. (2016). Comfort testing and fit analysis of military textiles. Performance Testing of Textiles, 25–37. https://doi.org/https://doi.org/10.1016/B978-0-08-100570-5.00003-7
Zunker, C., Karr, T., Sherman, R. T., Thompson, R. A., Cao, L., Crosby, R. D., & Mitchell, J. E. (2014, February 13). Perceptions of running performance: The role of clothing fit. The Sport Journal. Retrieved March 24, 2022, from https://thesportjournal.org/article/perceptions-of-running-performance-the-role-of-clothing-fit/