Why it's on the list: Dips were a staple in the training programs of the golden-age greats for good reason: Nothing stretches the chest and makes it work quite like this bodyweight movement. You can add extra weight with a dip belt if you're seriously strong, or use band or machine assistance if you struggle with bodyweight reps. Plus, they are a great spotter-free alternative to the decline press.
All types of dips hit the chest heavily, but on chest day, it's worth making sure you're doing dips that emphasize the pecs. Put your feet up behind you, lean forward as far as possible, and allow your elbows to flare out slightly as you dip.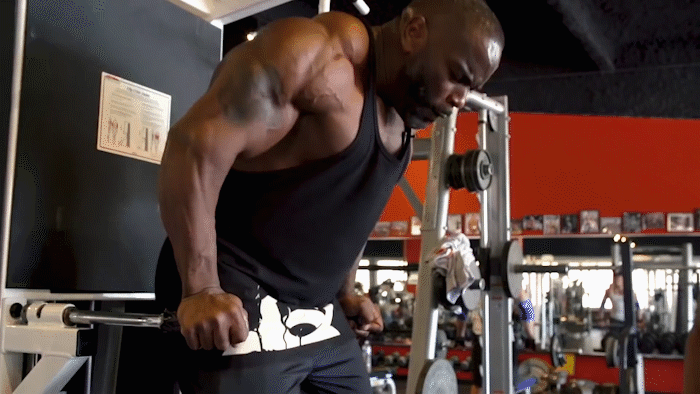 Dip Variations for Chest Growth:
In your workout: If you can do them for high reps, dips make a great finisher to a pro-level chest day. If you can't, you can do them earlier in your session in traditional strength- or muscle-building rep ranges, such as 6-8 or 8-10 reps. Dips also make a great superset pairing with push-ups for a big pump at the end of your workout.