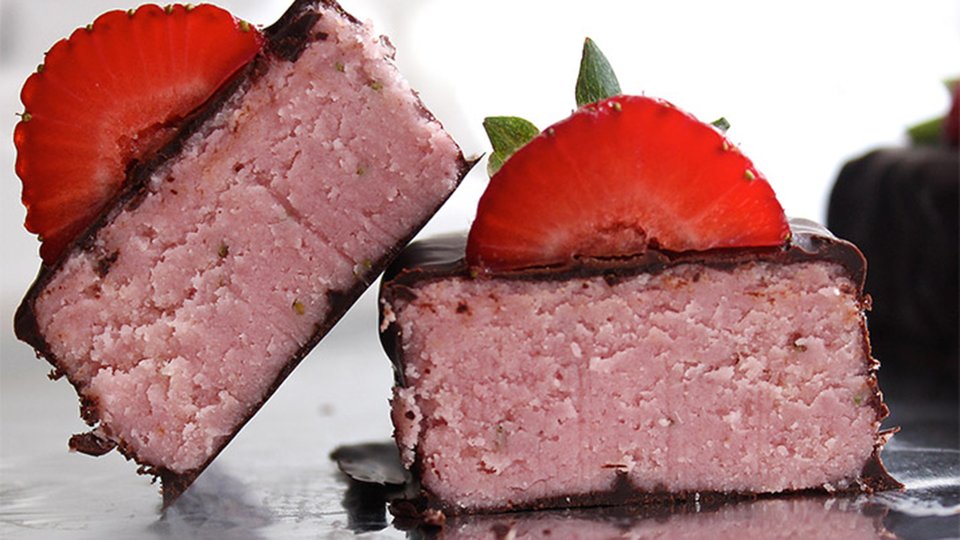 Get ready to hit the kitchen and break out your food scale. After a little bit of baking, you can pass on the cheese tonight and enjoy something a bit tastier with these fantastic recipes brought to you by Grenade's athletes!
Ingredients
½ cup strawberries
3 tbsp coconut flour
2 scoop hydra 6 protein vanilla
¼ cup milk, fat-free
1 tbsp coconut oil
Toppings Ingredients
4 square dark chocolate
½ cup strawberries
Directions
Blend all ingredients together using a food processor or handheld blender.
Shape the dough into bars.
Melt four big squares of dark chocolate (40 g), dunk the bars in the chocolate, and place them on a tray lined with aluminum foil.
Add half a strawberry on top of each bar. Stick them in the fridge for a couple of hours, and presto—you're done!