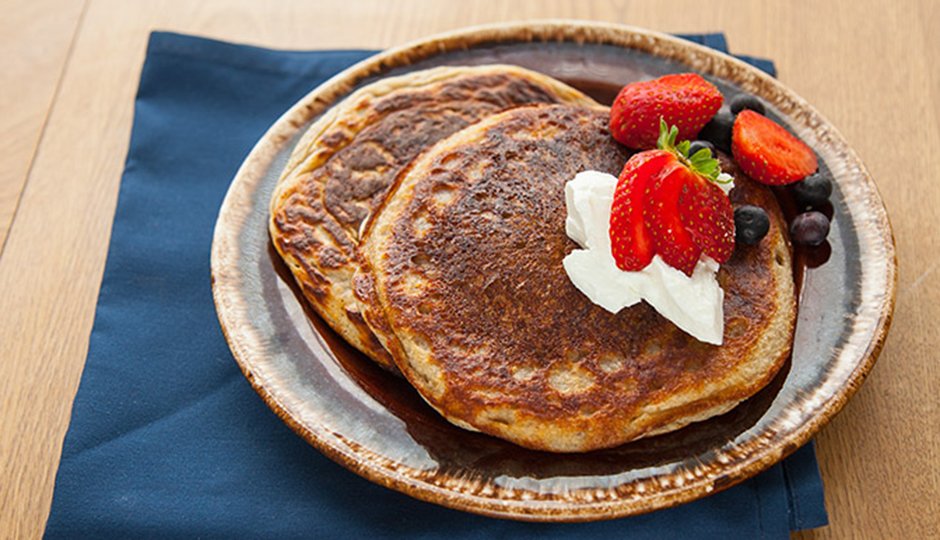 Fritters aren't typically at the top of a health-food list, but that doesn't mean they have to be cut entirely from a "fit" diet. Protein fritters, in fact, can help your gains. Just ask natural bodybuilder Shane Raymond, who loves this banana-vanilla version.
Ingredients
½ tsp cinnamon
½ tsp nutmeg
½ tsp baking soda
1 cup liquid egg whites
5 tsp coconut oil
2 medium (7" to 7-7/8" long) banana
2 scoop grenade hydra 6
Directions
Place bananas in a bowl, and mash into a paste using a fork.
Add all other ingredients, and mix together.
Place coconut oil in a large nonstick frying pan, and heat on low.
Add mixture to the pan and fry until golden brown, then flip. Once both sides are done, place on a large plate. Serve with mixed fruit and honey fat-free Greek yogurt.