What Is Your Role At Bodybuilding.com?
I am the one-and-only senior copywriter. I'm a proud member of the creative services group, which is part of the Marketing department.
What Is A Typical Day Like For You?
Microsoft Word is my master, and I am its slave. I mainly work with a team of graphic designers to create emails, online and print collateral, challenges and contests, brand identity, many of our mobile app pages for Google Play and iTunes stores, and internal projects. I'm lucky because I get to collaborate with so many different people outside my team spanning Category Management to Digital Publishing, and everything in-between, helping with whatever else needs to be written!
How Does Our Mission Resonate With Your Daily Job?
We strive to inspire and educate customers, not just tell them to buy, buy, buy! Working on transformation challenges is especially rewarding because we get to see the huge number of people that have been impacted by our efforts.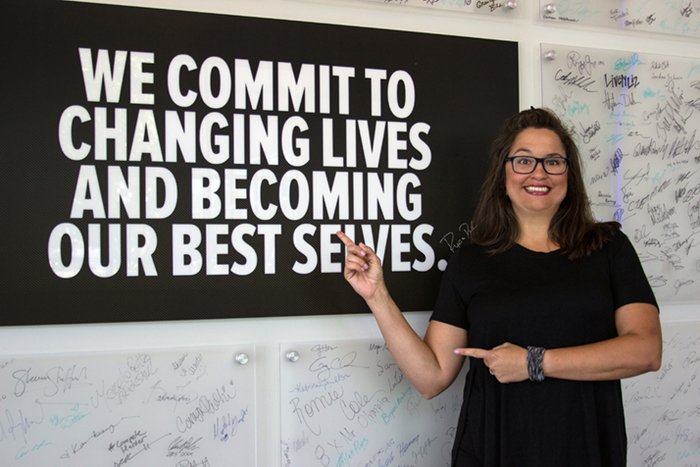 What Keeps You Motivated To Do Your Job Well?
My parents raised me to have a strong work ethic and over the course of my career, I've developed an ethic of constant improvement. Fortunately, the latter is highly encouraged here: Don't just do the same thing over and over again. Ask yourself how it could be done better next time. Liking the people I work with is also great motivation because I don't want to let them down. We also get tons of great perks and it can be easy to take it all for granted. Bodybuilding.com invests a lot in us, so I practice and encourage others to be conscious of giving the company as much as it gives us.
Describe Your Job In 3 Words Or Less
Creative. Diverse. Rewarding.
Why Did You Choose Bodybuilding.com?
I moved to Boise from NYC six years ago to be with my now-husband. I freelanced from home, so I was pretty isolated and wasn't meeting anyone that I really clicked with. Also, in my former life, my career was a big part of my identity and that didn't seem to be a thing in Boise. I decided to go back to full-time work and the job seemed like it was made for me. I worked at Women's Health and Prevention magazines/websites in the past, so I was already passionate about motivating people to be fit and healthy. Being surrounded again by designers, marketers, editors, and other smart, creative people made me feel like, "Ahhh! I'm back in my element. I've found my peeps."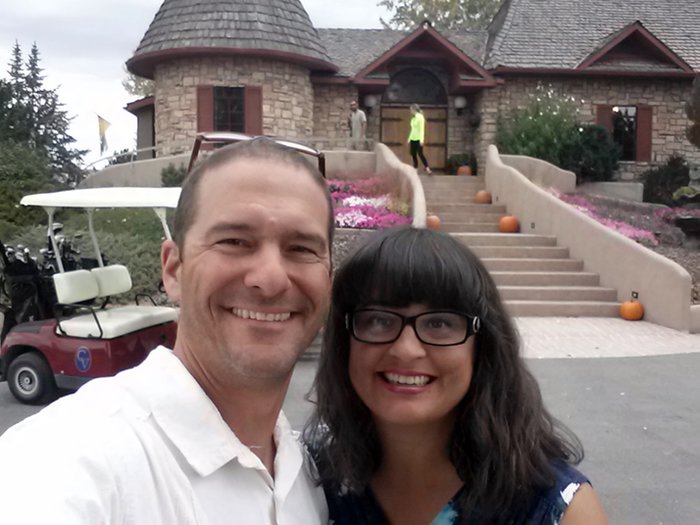 What Was It Like Moving Across The Us?
In NYC, you're judged by what you do for a living. In Boise, you're judged by how many outdoor activities you partake in. Both are a little intimidating. I've secretly wanted to live here for a long time. When I worked at National Geographic Adventure, Boise always made our annual list of Best Adventure Towns. My friend and I would fantasize about what it would be like to live someplace where you could bike, ski, or kayak every day after work. Now these options are in my backyard!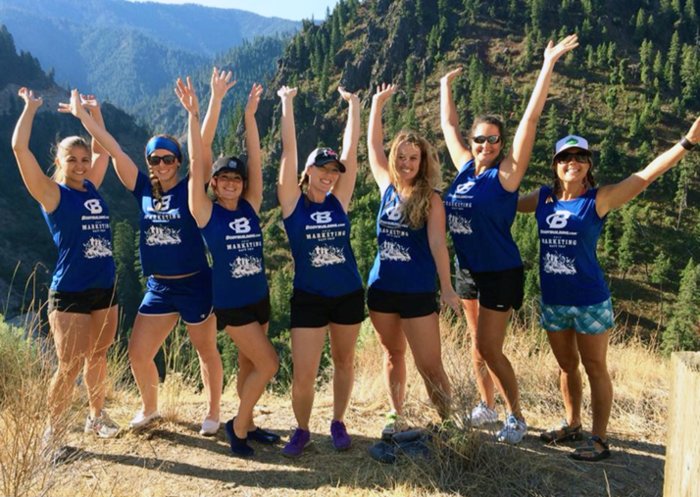 What Makes You Most Proud Of Working For Bodybuilding.com?
We change lives! I get a serious warm fuzzy when our customers visit HQ and tell us their stories. Those are some incredible people! I also like that every day, I'm supporting a local business.
Describe The Relationship You've Built With Co-Workers
I love these guys! I felt welcomed into the team right away, and I have a lot of fun with them. One of the best things about my team is that they always keep me laughing. Everyone within a mile radius can probably hear me cackle 20 times a day.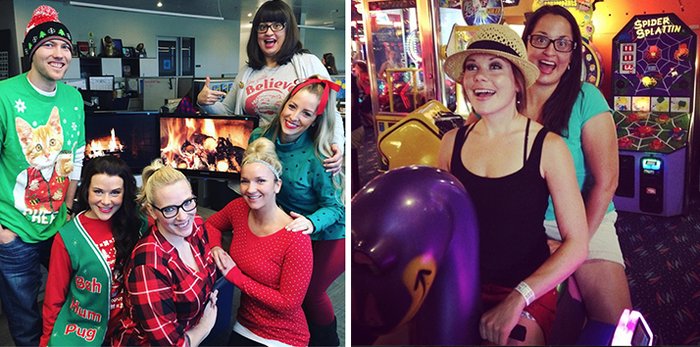 What Is Your Favorite Perk Or Aspect Of Company Culture?
The gym and I have a love/hate relationship, so having one downstairs makes me much more likely to stay consistent. I also love all the weekly instructor-led classes. Sarah, Kandace, and Krissy, you rock!
What Motivates You To Stay On Track With Your Fitness Goals?
I used to be a cardio bunny, which kind of felt like torture. Now, I like lifting and feel really comfortable with it. Everyone here is enthusiastic about supporting each others goals whatever they may be. Annie is my badass lifting partner, so we force each other to hit the gym even when we don't feel like it. Tyra gave me a lesson on macros, and I lost 10 lbs like it was nothing!
Do You Have A Favorite Fitness Program?
The Transformed Training Program is legit because you only lift three days a week, plus cardio. This may be sacrilegious, but I ain't even tryin' to lift six days a week. Where's the life balance in that?
How Do You Spend Your Time Outside Of Work?
I'm a straight-up nerd and homebody. When I'm not here, you can find me reading, going on long walks with my dogs, reading, cheering on my nephews' lacrosse teams, reading, doing volunteer work for Friends of Nampa Library and the Canyon County Co-Op, reading, and reading.

What Is Something Very Few People Know About You?
I think my team knows that I'm pretty "Murica – hell yeah!" and assume it's because my husband is in the Army. However, it started because my grandparent's immigrated here a couple years before I was born and truly believed in the American dream. So yeah, I feel pretty blessed to be here.
Thanks Laurence! We Are Happy To Have You At Bodybuilding.com!