When it comes to unlocking muscle growth and repair, protein is the master macronutrient. It's the skeleton key to building serious size and retaining quality mass on a cut. You can train like a person possessed, tinker obsessively with your fats and carbs, and rest like it's your job, but the door to significant muscle growth simply won't open—or at least won't swing wide—without enough protein in your diet.
How much is enough? While there are a few schools of thought on optimal goal-based protein intake, an easy target is to consume 1 gram of protein per pound of body weight every day. Weigh 180 pounds? Get 180 grams of protein! Eat, grow, repeat. Easy, right?
The numbers may be simple, but the tough part is getting all that protein from your diet—especially without scaling a mountain of Tupperware and chicken breast every day. Whole foods are swole foods, as they say, and while it is important to eat as much quality whole-food protein as you can, protein supplements are an extremely useful addition to your nutrition plan.
The best protein supplements are convenient, delicious, made from high-quality protein sources, and can help you stride through the door to new growth. Here are five of our favorites.
1. Bodybuilding.com Signature Protein Crunch Bars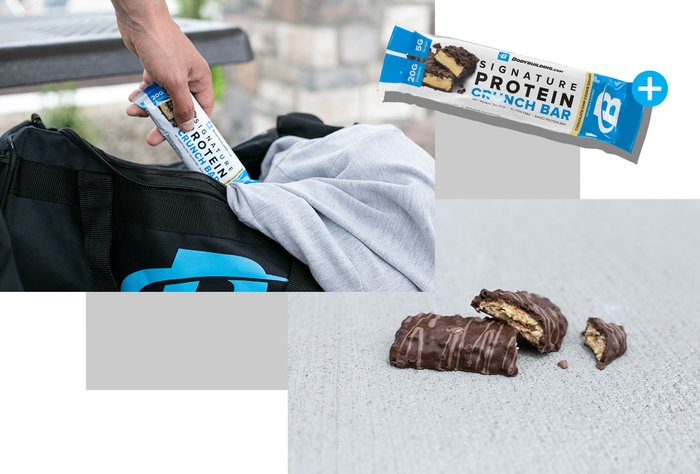 These bars taste so ridiculously good, you might mistakenly think you're enjoying a cheat meal and feel a slight twinge of guilt when you take your first bite! Banish that brief feeling, because every Signature Protein Crunch Bar is baked with 20 grams of high-quality protein, 5 grams of beneficial fiber, and only 5 grams of total sugar. At just 230 calories a pop, these bars are a great way to conquer your cravings while you crush your goals.
Bodybuilding.com Signature Protein Crunch Bars
Contains 20g of Whey Protein in Each Bar to Support Workout Recovery & Lean Muscle Growth* Gluten Free and No Artificial Flavors
2. JYM Supplement Science Pro JYM Protein Powder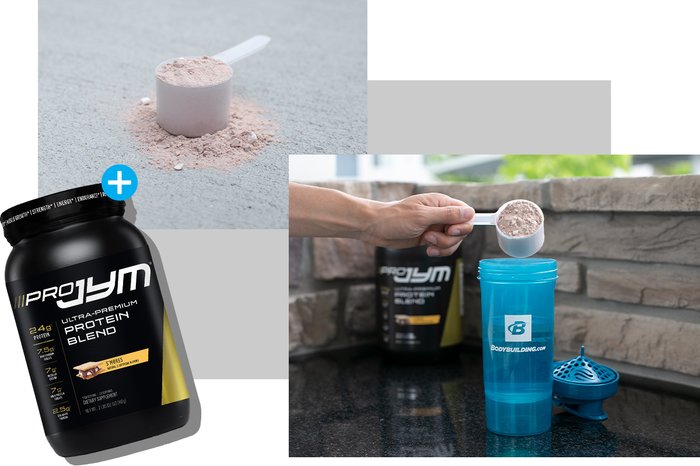 Available in seven delicious flavors, Pro JYM contains 24 grams of a specifically formulated blend of multiple protein sources: whey protein isolate, micellar casein, milk protein isolate, and egg white protein. The benefit of this blend is it feeds your muscles quickly and over time to improve size, strength, and recovery. Take your gains to the next level with this ultra-premium protein.
Pro JYM, 4 Lbs.
A Pure Blend of High-Quality Proteins in Exact Amounts to Maximize Growth, Recovery, and Repair*
3. Isopure Zero-Carb 100% Whey Protein Isolate Drink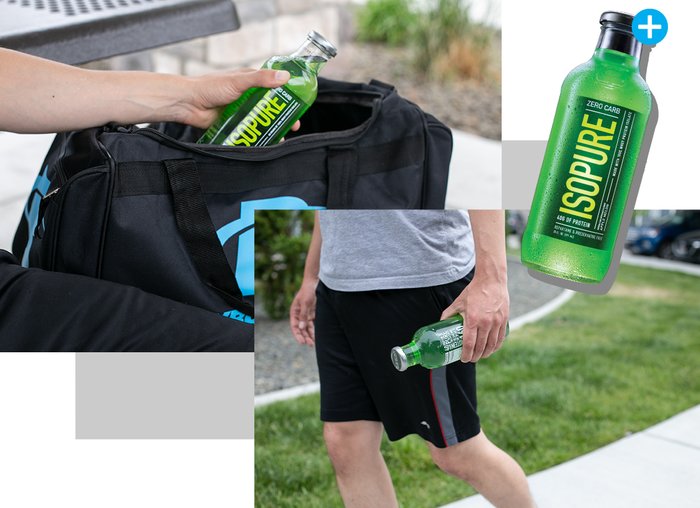 With zero—yes, you read that right, zero—grams of carbs alongside a whopping 40 grams of whey protein isolate per bottle, Isopure's ready-to-drink protein is in a class of its own. Available in nine refreshing fruit flavors ranging from Alpine Punch to Passion Fruit, this is a clear protein drink that's perfect as a post-workout treat. Each bottle contains 160 calories, which means every calorie comes from high-quality whey protein isolate.
Isopure Zero-Carb 100% Whey Protein Isolate Drink
Liquid Protein Made With Pure Ion Exchange Whey Protein!
4. RIVALUS Clean Gainer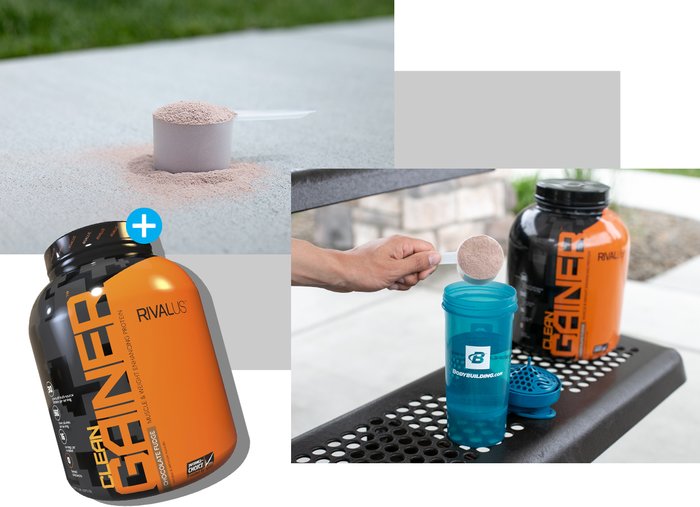 If you want to add mass and pack on quality weight without erring into "dirty bulk" territory, Clean Gainer is the product for you. Designed to make building muscle easier for even the hardest of gainers, Clean Gainer contains a well-formulated blend of protein, carbs, and fats from multiple sources for max nutritional benefit.
At 560 calories per serving, Clean Gainer works well as a meal replacement or source of additional calories for those who need more fuel to grow. Available in six delicious flavors, including Cinnamon Toast Cereal, this is one tasty snack you have to try on for size.
RIVALUS Clean Gainer Protein
Ideal For Between Meals And Before Bed To Feed Muscles And Gain Weight
5. REDCON1 MRE Bar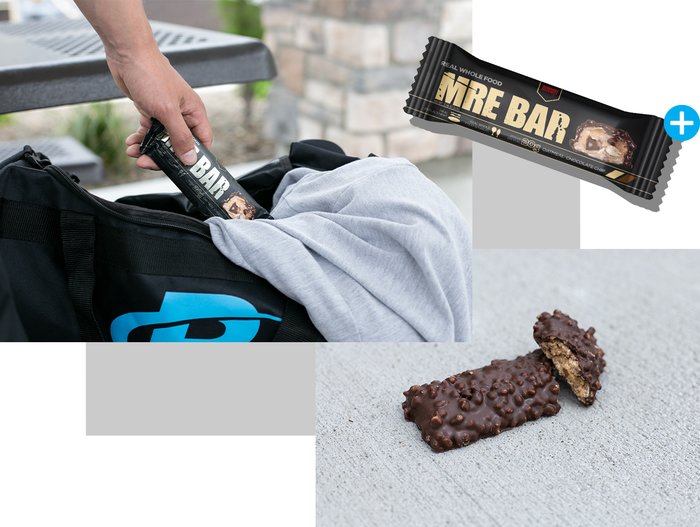 Made from whole-food sources—beef and chicken for protein, dehydrated sweet potato and blueberries for carbs, and peanuts for fat, to name a few—REDCON1's MRE Bar is a delicious meal replacement bar with 20 grams of protein and 260 calories per serving. Keep an Oatmeal Chocolate Chip bar nearby to eat as a quick breakfast, afternoon snack, or evening treat. That's the beauty of these bars: They're convenient, clean, versatile, and delicious.
REDCON1 MRE Bar
Meal Replacement Bar with 20g Protein