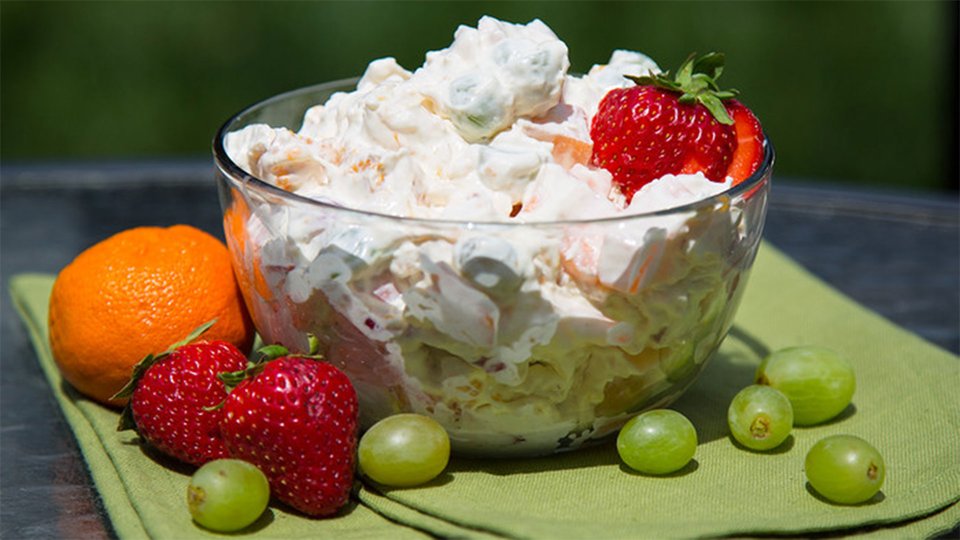 Finally, for dessert, you'll want something sweet and light. This recipe fits the bill. The fruit will give you a good dose of Vitamin C while being just sweet enough to keep cravings at bay. If you've done your workout that day, and aren't on a very-low-carb or other strict diet, this is one dessert you can feel good indulging in.
Ingredients
1 cup, crushed, sliced, or chunks pineapple, with juice
1 box sugar-free fat-free chocolate pudding powder
2 cup fat free whipped topping
¼ cup almonds, slivered
1½ cup mandarin oranges, drained
½ cup strawberries
½ cup, diced cantaloupe
½ cup grapes, sliced
Directions
Combine the pudding powder and pineapple in a bowl. Mix well.
Fold in the whipped topping, then stir in the remaining fruit and sliced almonds.
Cover and let set for one to two hours. Serve.