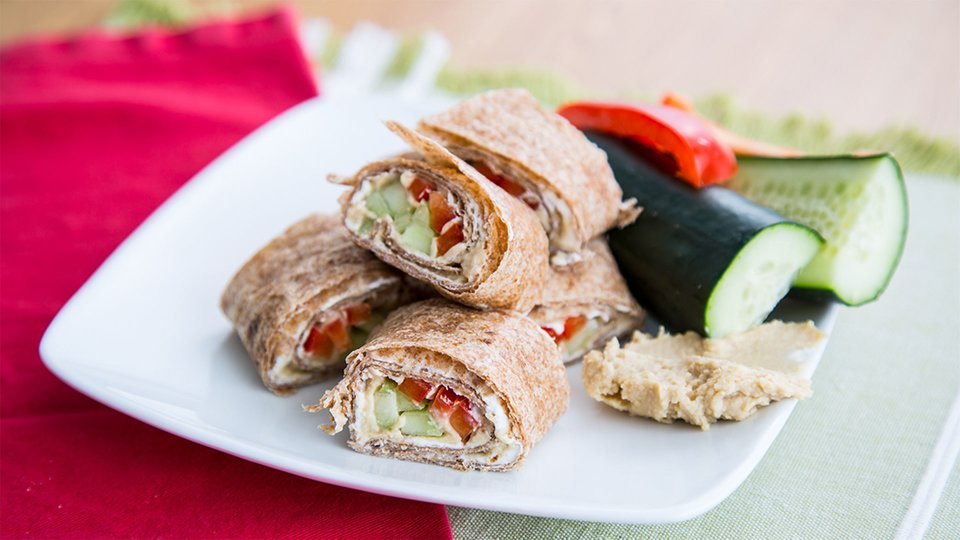 Going meat free every now and then is a great way to lower your risk of heart disease, thanks to the lowered saturated fat content. With delicious meat-free recipes like this, you'll hardly know it's gone. These wraps make for a great afternoon snack any time hunger strikes. They're also the perfect finger food for a gathering.
Ingredients
2 whole wheat soft tortillas
½ cup hummus
1 red pepper, thinly sliced
½ cucumber, thinly sliced
1 cup baby spinach
¼ cup fat-free cream cheese
Directions
Smear the cream cheese over the soft tortillas, then carefully spread the hummus on top of the cream cheese.
Top with the red pepper, cucumber, and baby spinach leaves.
Roll up and slice into bite-sized serving pieces.