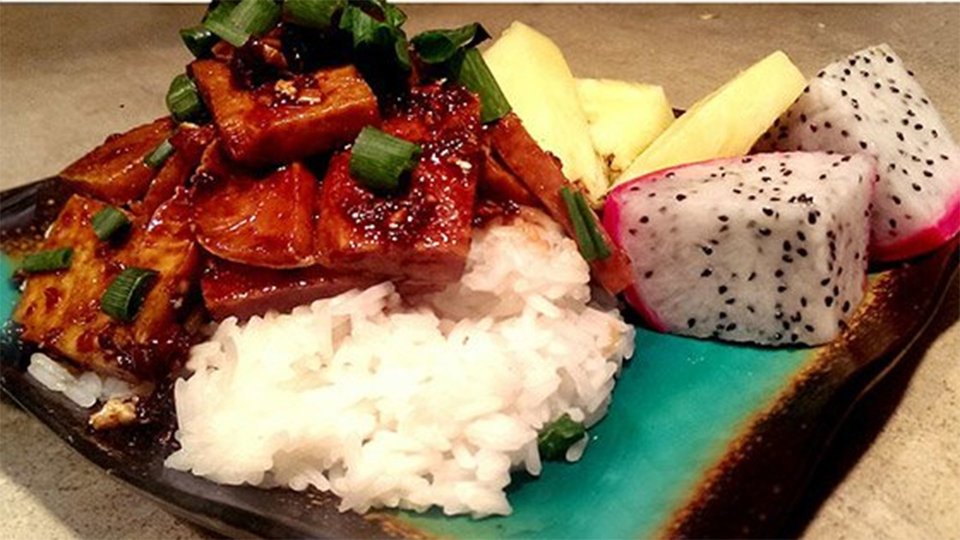 If you're vegetarian or vegan, meeting protein needs can be tough. This protein-packed tofu recipe provides the protein your muscles need and the taste your palate deserves!
Ingredients
¼ cup brown sugar
¼ cup light soy sauce
1 tsp crushed red pepper flakes
2 tsp sesame seed oil
2 clove garlic, minced
1 tsp ginger, minced
1 pinch table salt
12 oz tofu, firm
1 tsp olive oil
Directions
Mix brown sugar, soy sauce, chili flakes, sesame oil, garlic cloves, ginger and sea salt in a small bowl and set aside.
Pour olive oil into sauce pan and heat.
Fry tofu in pan for about 10 minutes.
Pour sauce into pan and cook for 3-5 minutes. Sauce will thicken and the tofu will absorb much of it.
When tofu is done, pour over your favorite carb source and eat up!