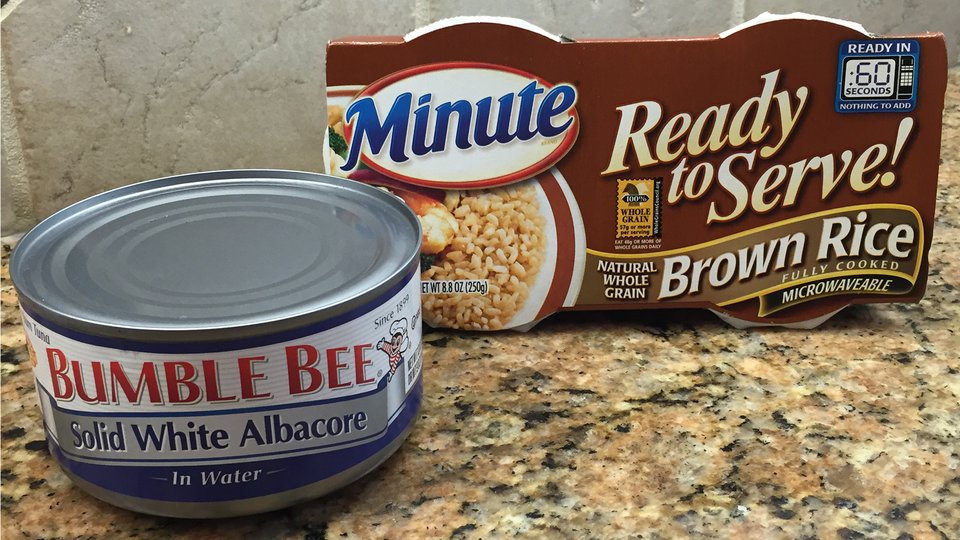 Chunk light tuna is actually skipjack, which is a smaller predatory fish related to the albacore and yellowfin tuna. If you're going to be eating tuna regularly, you should know that chunk light tuna contains considerably less mercury than its albacore and yellowfin counterparts. The FDA even has different recommendations about how often you should eat the two variations! This really only becomes more important if you are consuming tuna fish 3-4 times per week, though.
Ingredients
1 can tuna, canned in water
2 cup brown rice microwavable
Directions
Microwave and mix.