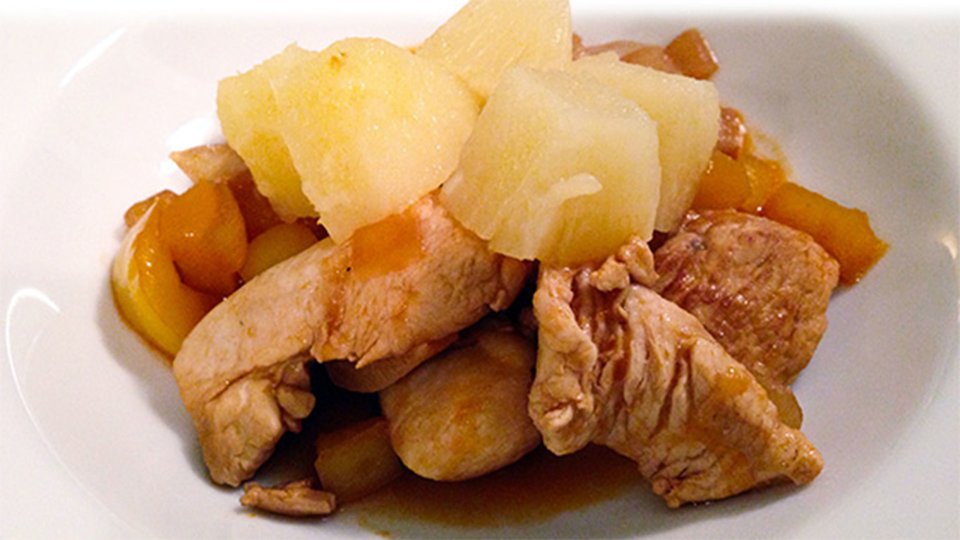 This tangy pineapple chicken is a great way to satisfy your sweet cravings, hit your protein goals, and stick to your diet. Serve over a bed of brown or wild rice if you want the extra carbs for more performance fuel.
Ingredients
2 tbsp olive oil
1 cup onion, finely chopped
1 diced yellow bell pepper
12 oz chicken breast
3 tbsp low-sugar ketchup
2 tbsp light soy sauce
3 tbsp splenda
½ cup pineapple, raw
¼ cup pineapple juice
Directions
Heat olive oil in a pan on medium heat.
Add in onions and peppers; saute until golden brown.
Add chicken and continue to stir-fry until no longer pink inside.
Combine together the ketchup, soy sauce, Splenda, and pineapple juice and add to the pan.
Lower heat and cover, simmering for 20 minutes.
Before serving, top with pineapple.