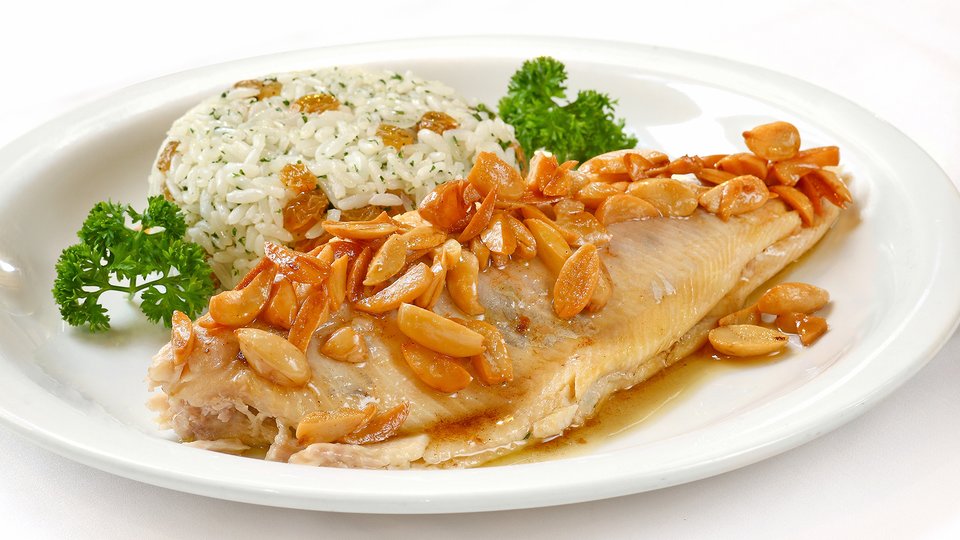 A super power fish recipe for bodybuilders.
Ingredients
2 serving (4oz) trout
¼ cup white wine
¾ tsp light butter spread
¼ lemon yields lemon juice
⅛ cup almonds, slivered
1 tbsp parsley, dried
Directions
Braise trout in white wine until done.
Remove trout, and drain off fat.
In the skillet, add butter and lemon juice, and sauté almonds until lightly browned.
Mix in chopped parsley, and pour almond mixture over trout.
Serve immediately.