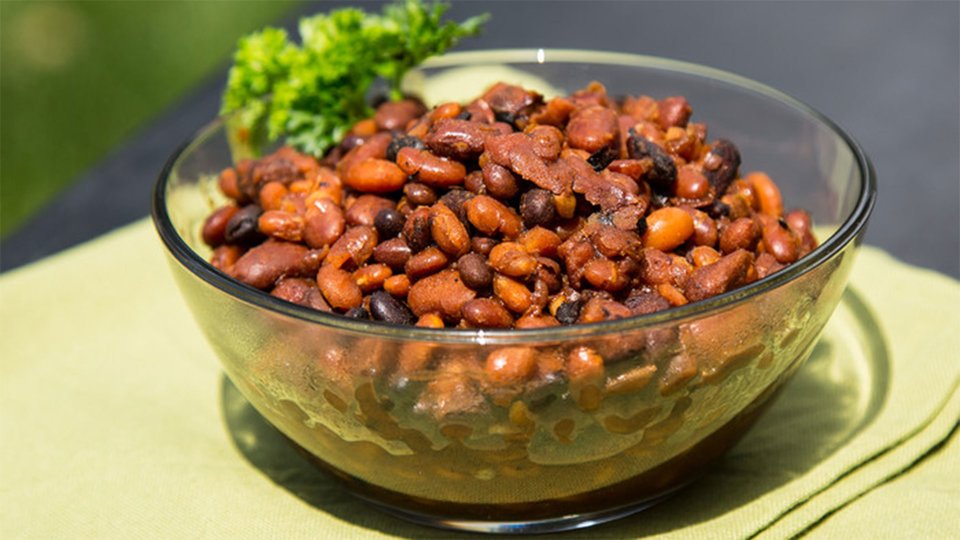 These baked beans allow you to eat healthy with little prep work. Simply throw everything into the slow cooker the morning before, and it'll be ready when you need it. This recipe also lasts in the fridge for a few days, so it's a great make-ahead option.
Ingredients
½ cup pinto beans
½ cup white beans
1 tsp light soy sauce
2 cup low-sodium chicken broth
1 tbsp apple cider vinegar
1 tbsp sugar-free maple syrup
1 tbsp brown sugar
2 clove garlic, minced
salt and pepper to taste
1 tbsp cumin
½ tbsp chili powder
1 tsp onion powder
Directions
Soak the beans in water for roughly 7 hours. Rinse the beans.
Spray the crockpot with non-stick cooking spray.
Add in all the ingredients and stir. Cook on high for about seven hours or until the beans are soft.
Once the seven hours is up, turn off the crockpot and let the beans stand for about an hour prior to serving.