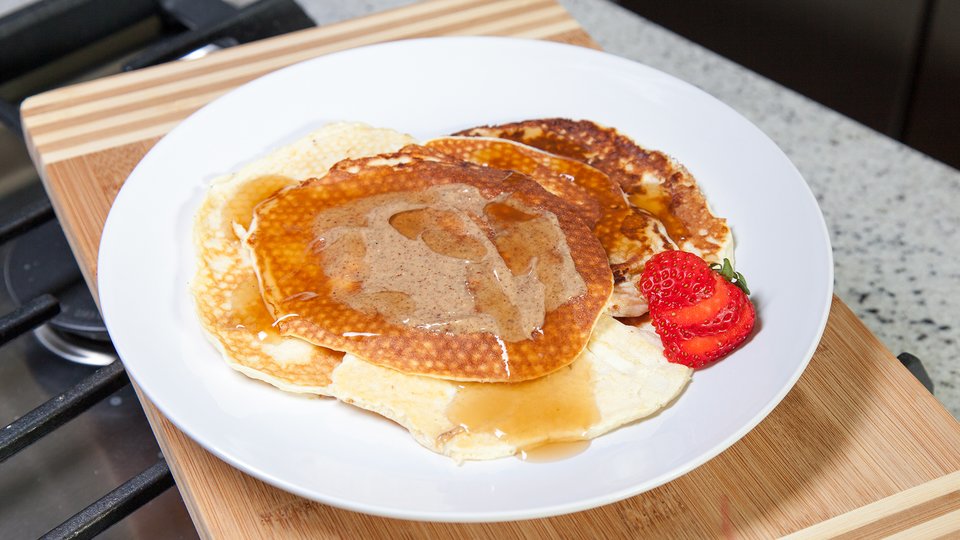 Finally, a protein pancake with almost no carbs or fat. Get your flapjack freak on with this quick-as-you-please treat!
Directions
Combine the whey protein and Splenda in a bowl, then add the egg whites, water, and almond butter. If your almond butter is thick, you can microwave it for a few seconds to make it easier to blend.
Heat a greased skillet over medium heat. Pour batter out to form one pancake, and cook on each side for 90 seconds.
Throw it in your mouth naked, or top with more almond butter.