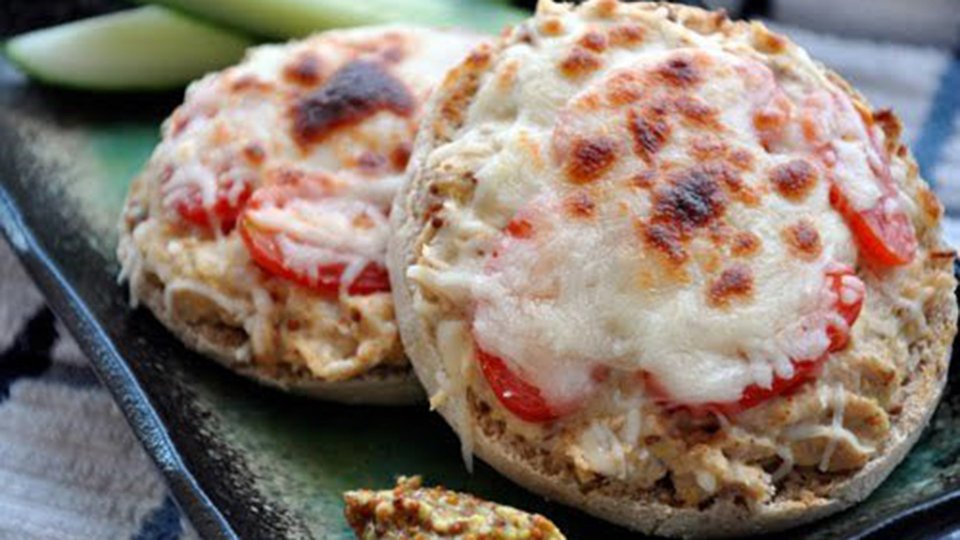 For those days when you need a warm meal on the go, this tuna melt works perfectly. Unlike most tuna melts that are high in saturated fat and carbs, this one is moderate in carbs and packs the protein-punch of a can of tuna to support your lean muscle building goals. Due to the small size, this one cooks perfectly in a toaster oven.
Ingredients
1 muffin english muffin
1 can tuna, canned in water
⅛ cup low-sodium tomato sauce
1 tbsp, leaves oregano
2 oz fat-free mozzarella cheese
Directions
Slice the English muffin and then smear with the tomato sauce, one tbsp on each half.
Top with the tuna, sprinkle on some oregano, and place one slice of cheese on either side.
Place the mini-melts in the toaster oven and broil for 2-3 minutes or until cheese is just melted.