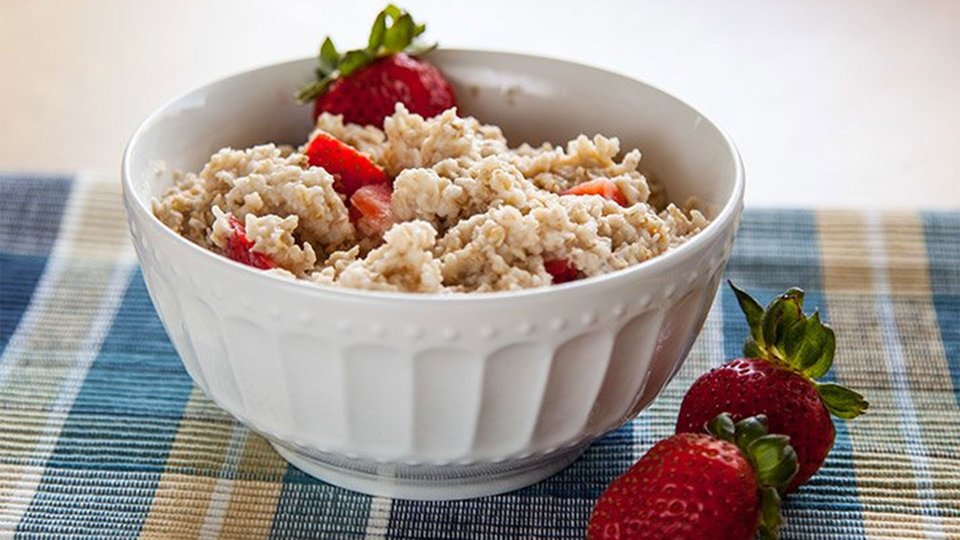 This recipe is so simple that it barely qualifies as a recipe. Just cook your oats with milk or water, then stir in a scoop of your favorite protein powder. Some people stir in the whey beforehand, which also works—trust me, it won't "denature" anything or otherwise kill your gains—but I prefer to mix it in after cooking.
Ingredients
1 cup quick oats
1 scoop(s) vanilla whey protein powder
1 cup strawberries, sliced
1 cup water
Directions
Add oats, strawberries, and water to a microwave-safe bowl.
Heat on high for 2 minutes.
Add protein powder, stir, and enjoy!