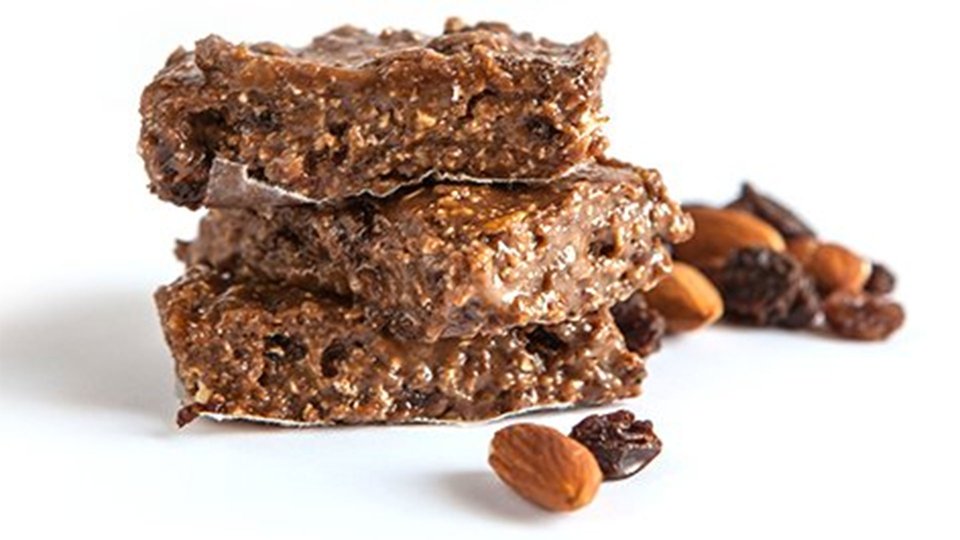 Use chocolate protein powder for a classic peanut butter combo, or switch things up and try vanilla and almond butter instead. Either way, these homemade protein bars are nutrient-dense and the perfect protein-packed snack when you're on the go.
Ingredients
½ cup Beast Sports Protein, Chocolate
½ cup natural peanut butter
½ cup raisins
3 tbsp raisins
2 tbsp almonds, dry roasted, unsalted, sliced
⅛ tsp vanilla extract
Directions
Combine all the ingredients in a food processor and blend until smooth.
Shape into bars and let it sit in the fridge or freezer overnight.