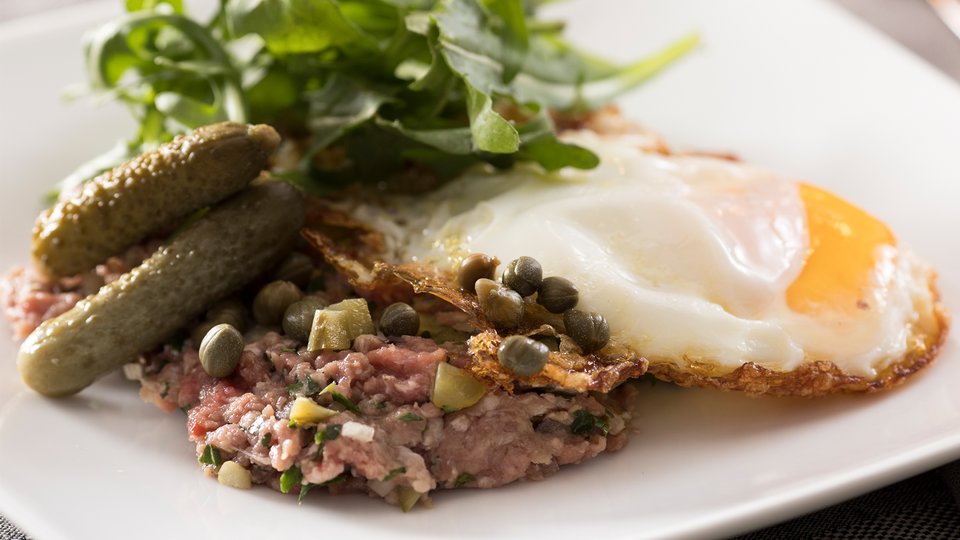 Good riddance to buns! This burger stands alone on the plate, and will become an instant favorite in your gains-chasing diet.
Ingredients
1 oz ground buffalo
1 tbsp chopped shallots
1 bunch flat-leaf parsley
2 tsp cornichon finely chopped
1 dash tabasco sauce
2 tsp light soy sauce
1 tsp lemon juice
1 pinch table salt
1 dash black pepper
Directions
Combine all ingredients except egg and form into a thin patty. Sear briefly on high heat, about 2 minutes per side.
Fry egg separately and serve on top of buffalo burger.