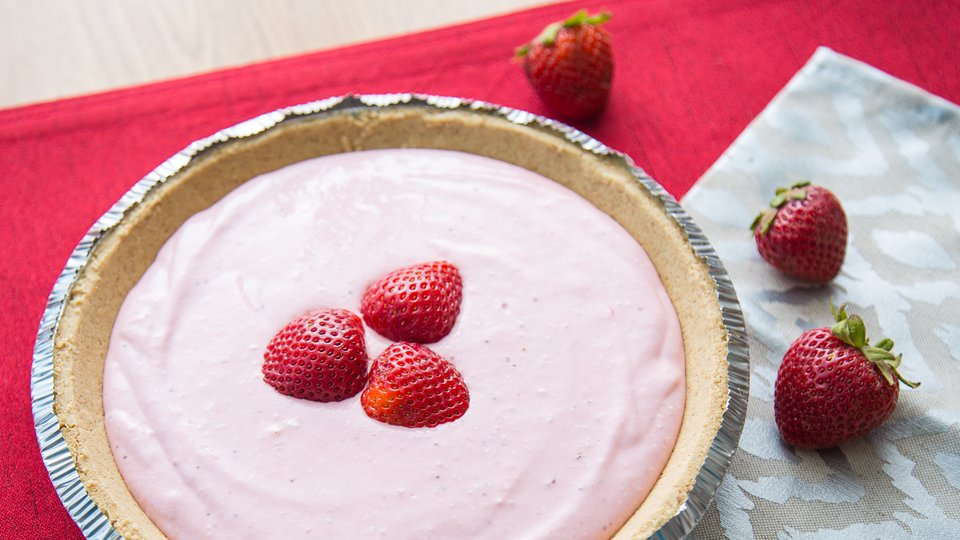 For those of you who find you're constantly craving cheesecake, this is a fantastic recipe that you can use to help beat those cravings while giving your diet a boost in protein.
Ingredients
2 scoop Optimum Nutrition Gold Standard 100% Whey, Strawberry Banana
2 cup fat-free cottage cheese
½ cup reduced-fat sour cream
3 tbsp splenda
1 tsp vanilla extract
1 cup strawberries, frozen
Directions
Place all the ingredients in a bowl together and blend until very smooth.
Place in graham cracker crust or glass pie dish depending on your diet restrictions.
Next pour into a non-stick or sprayed pie pan and place on the top rack of your oven.
Place another pan with water underneath it on the lower wrack and bake for 30-40 minutes at 375 degrees F.
Let cool before spooning berries and light syrup over and serving.