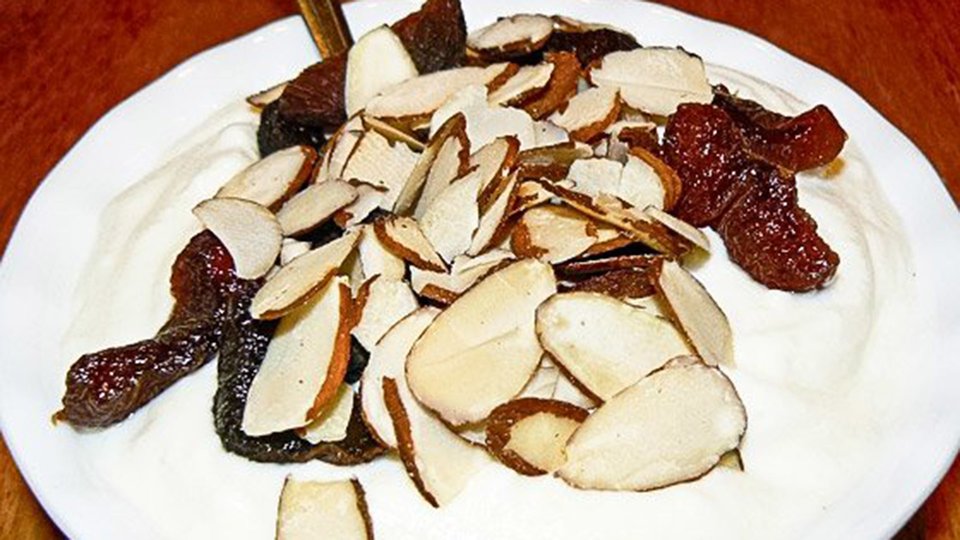 So if your taste buds and food sensibilities are begging for a change? Ah! Not another chicken breast!? Why not try vegetarian for a day?
Ingredients
8 oz nonfat plain Greek yogurt
½ cup almonds, slivered
½ cup, halves dried apricots
1 tbsp powdered Stevia
Directions
Combine all the above ingredients and chow down!