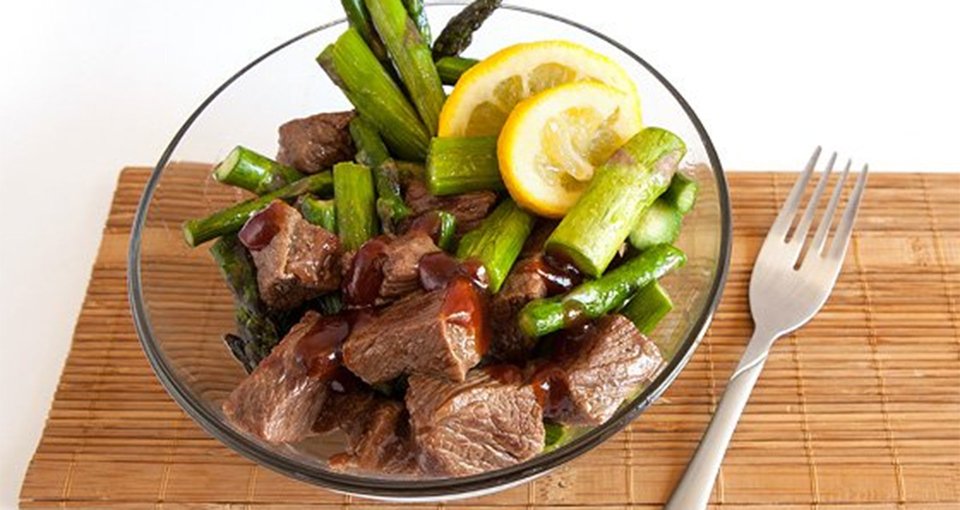 Make this delicious steak recipe any time. It's simple, fantastic, only takes minutes to make, and will feed your hungry muscles for the long haul!
Ingredients
1½ lb flank steak, cut into cubes or strips
16 whole asparagus spears
2 tbsp sweet and sour sauce
Directions
Heat the stovetop to medium and spray a large skillet with non-stick spray.
Cut flank steak into bite-sized cubes or strips.
Chop asparagus into bite-sized bits.
Put steak and asparagus into skillet and cook until steak becomes brown. When steak browns, turn off heat and cover skillet.
After 3-5 minutes, pour the ingredients in a bowl and add just a tbsp or two of sweet and sour sauce.