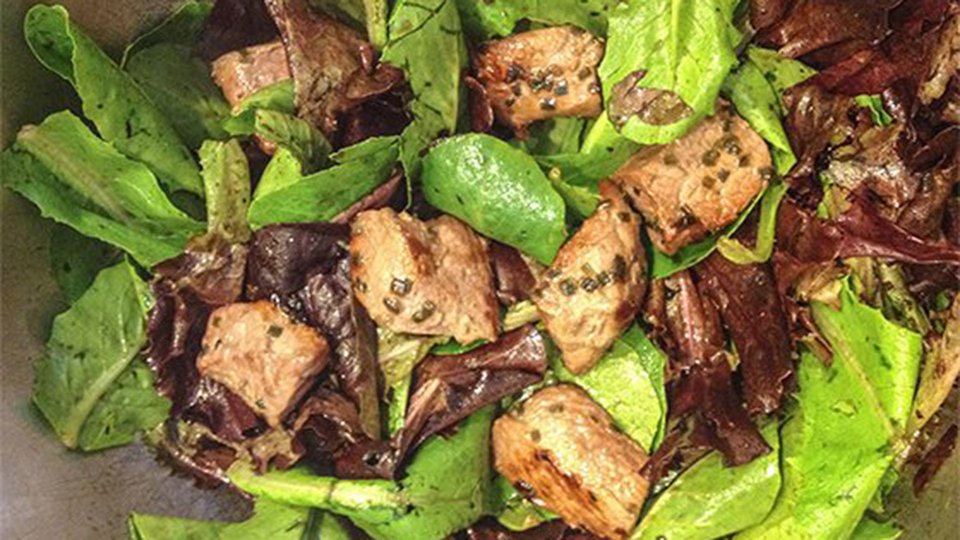 A delicious veal and green salad.
Ingredients
6 oz veal
1 tsp table salt
1 tbsp chopped chives
3 cup shredded romaine lettuce
1 tbsp balsamic vinegar
1 tbsp macadamia oil
Directions
Heat ghee in skillet to coat the pan. Insert veal. Season with salt and chives.
Brown meat and flip a few times—it cooks pretty quick—on medium heat for about 10 minutes.
Toss romaine with oil and vinegar; serve immediately.