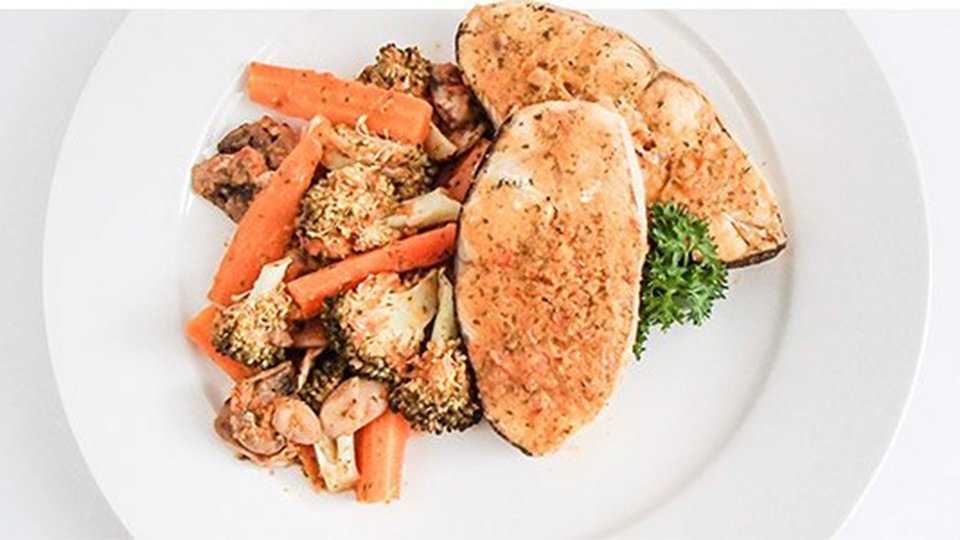 This tangy halibut dish is a fast-and-easy meal that will provide you with a hearty dose of protein. If you're on a lower-carb diet, simply add more vegetables to the bag and forgo the brown rice or quinoa. Feeling indulgent? Consider doubling the sauce.
Ingredients
8 oz halibut
1 diced red bell pepper
1 clove garlic, minced
1 bunch flat-leaf parsley
1 tbsp dijon mustard
¼ red onion, diced
1 tsp olive oil
1 tsp worcestershire sauce
1 lemon yields lemon juice
2 carrots, sliced
1 cup broccoli
1 cup mushrooms, sliced
Directions
Blend together the red pepper, garlic, parsley, Dijon mustard, purple onion, olive oil, Worcestershire sauce, and lemon juice.
Place fish, sauce, and remaining diced vegetables in a large parchment baking bag.
Bake at 370 degrees for 20 minutes.
Serve alongside some brown rice or quinoa.