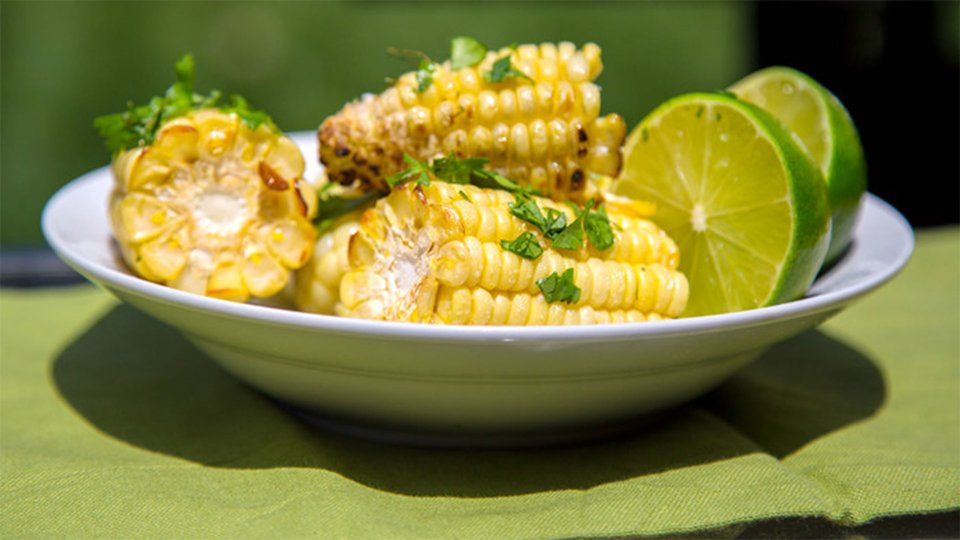 Few things say summer barbeque like grilled corn on the cob. Eating corn cooked to perfection will make you think you're having a cheat meal. It's the perfect solution to any sweet tooth craving. Looking to take your corn on the cob one step further? Use this recipe to add an extra element by drizzling on lime juice and adding cilantro.
Ingredients
2 on the cob corn
1 tbsp coconut oil
1 tbsp lime juice
¼ cup cilantro
salt and pepper to taste
Directions
Rub half the coconut oil over the corn. Add salt and pepper to taste.
Place on the grill and cook for about 10 minutes, turning every few minutes.
Once done, brush on a little more coconut oil. Toss with cilantro, and drizzle the lime juice on top. Serve.